Despite a week of solid rain, flooded causeways along the route and last-minute course changes, the second annual Mudgee Classic cycling event went off without a hitch on May 1.
On Sunday morning the 2000 riders were met with what's become a rare sight for many over recent months, perfectly clear skies and brilliant cycling conditions.
Given the green light by Mayor of Mudgee Des Kennedy, Event Founder James Yaffa, and colourful compere Lee 'Hollywood' Turner, the lead 105km riders powered out of central Mudgee to take to the course.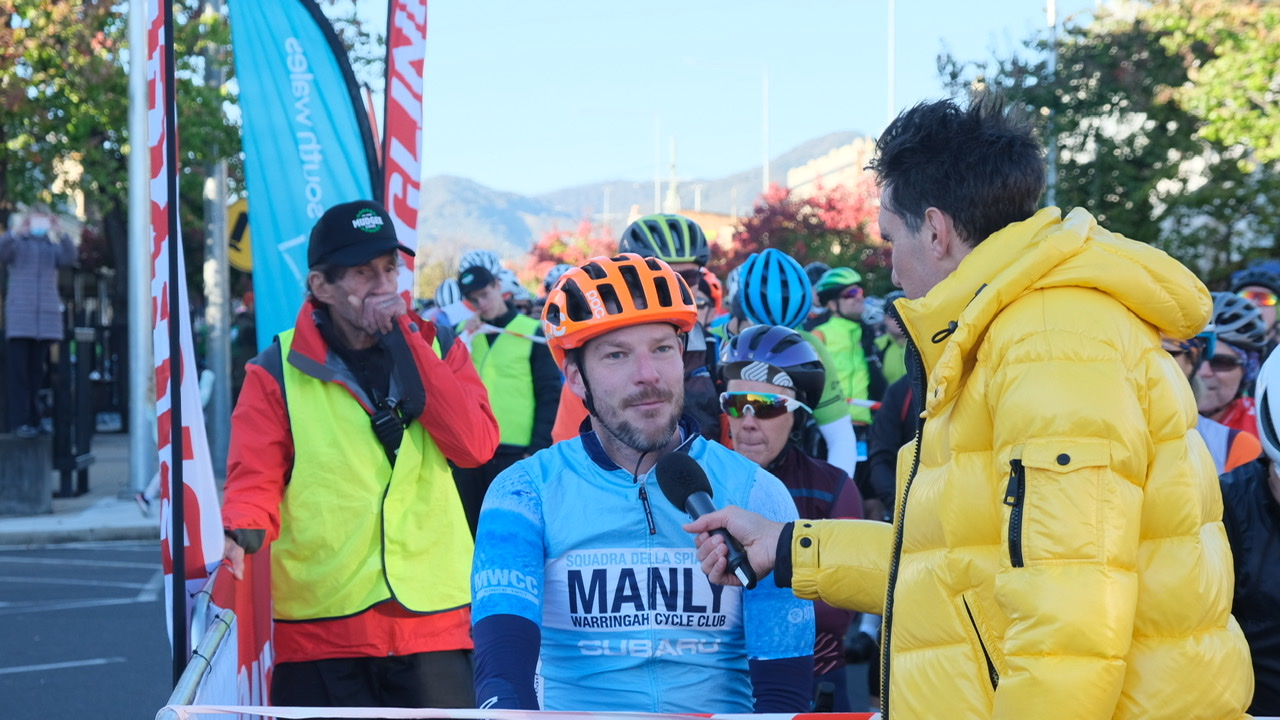 Around 2.5 hours later those lead riders were zeroing in on the Event Village, the front-runners averaging over 40kp/h in the clear and crisp conditions.
Among the leaders was Chris Miller of the Nero Continental team, with Miller saying "it was a really good group of 15 to 20 guys who rolled hard right around the course."
"It was super fun and super fast," he continued. "It was a good solid hit out, the road surface was pretty darn good and it was very scenic on the trip back in. It was a different style of ride and I really enjoyed it."
Good friends Julie-Anne Hazlett (JA) and Jonie Kuhrmann were first females back, thrilled when crossing the line JA said "it was fantastic out on course."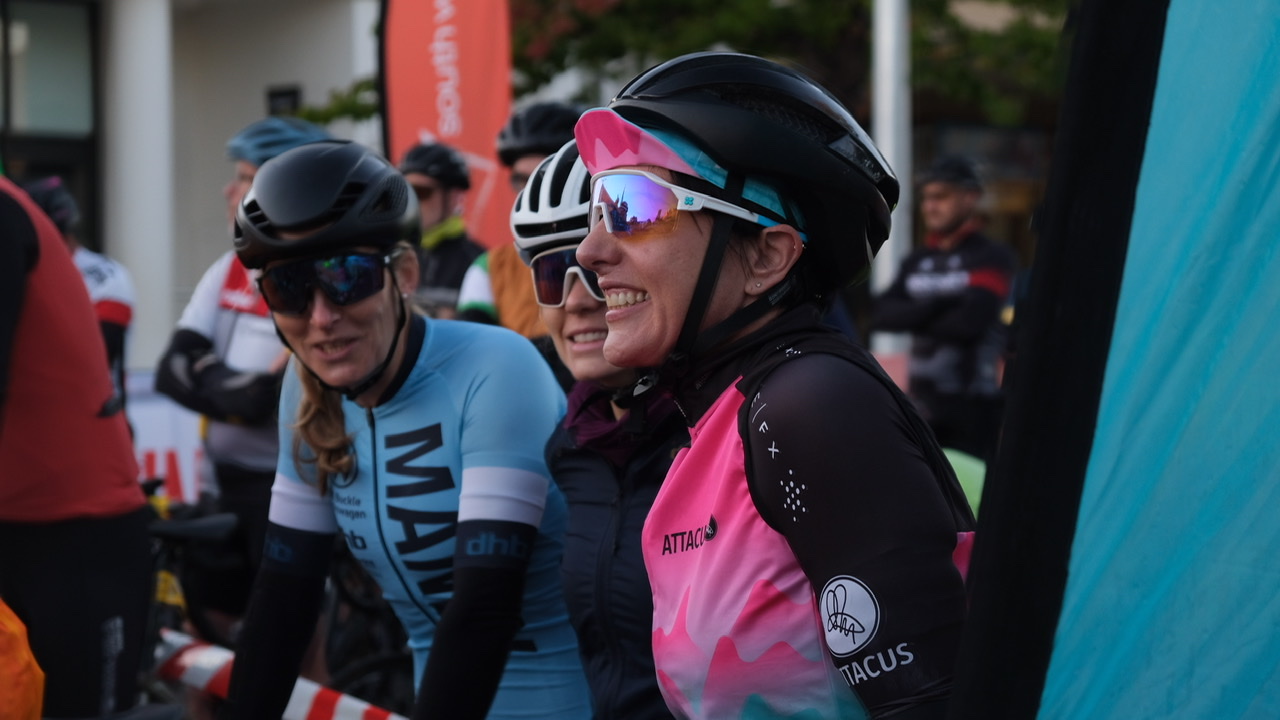 "We had a great group of people, we did rolling turns the whole way 'round, it was just epic."
"It was great countryside, lovely people and wonderful volunteers," Jonie added.
"I'm very glad it went from 180km to 105," JA continued. "It was just perfect. We averaged 37kp/h and had a fantastic morning on the bikes."
Riders From 11 to 84 Years
The lead male and female participants were followed in by wave after wave of smiling riders, from age 11 right through to 84, many with fascinating stories to tell.
"I'm hoping to qualify for the World Duathlon Titles and get a spot on the Australian Team," 80yo Ross Salmon from Queensland's Gold Coast told us. "It will be wonderful to be able to represent Australia – in Spain in August next year – if I qualify," continued the super fit looking octogenarian.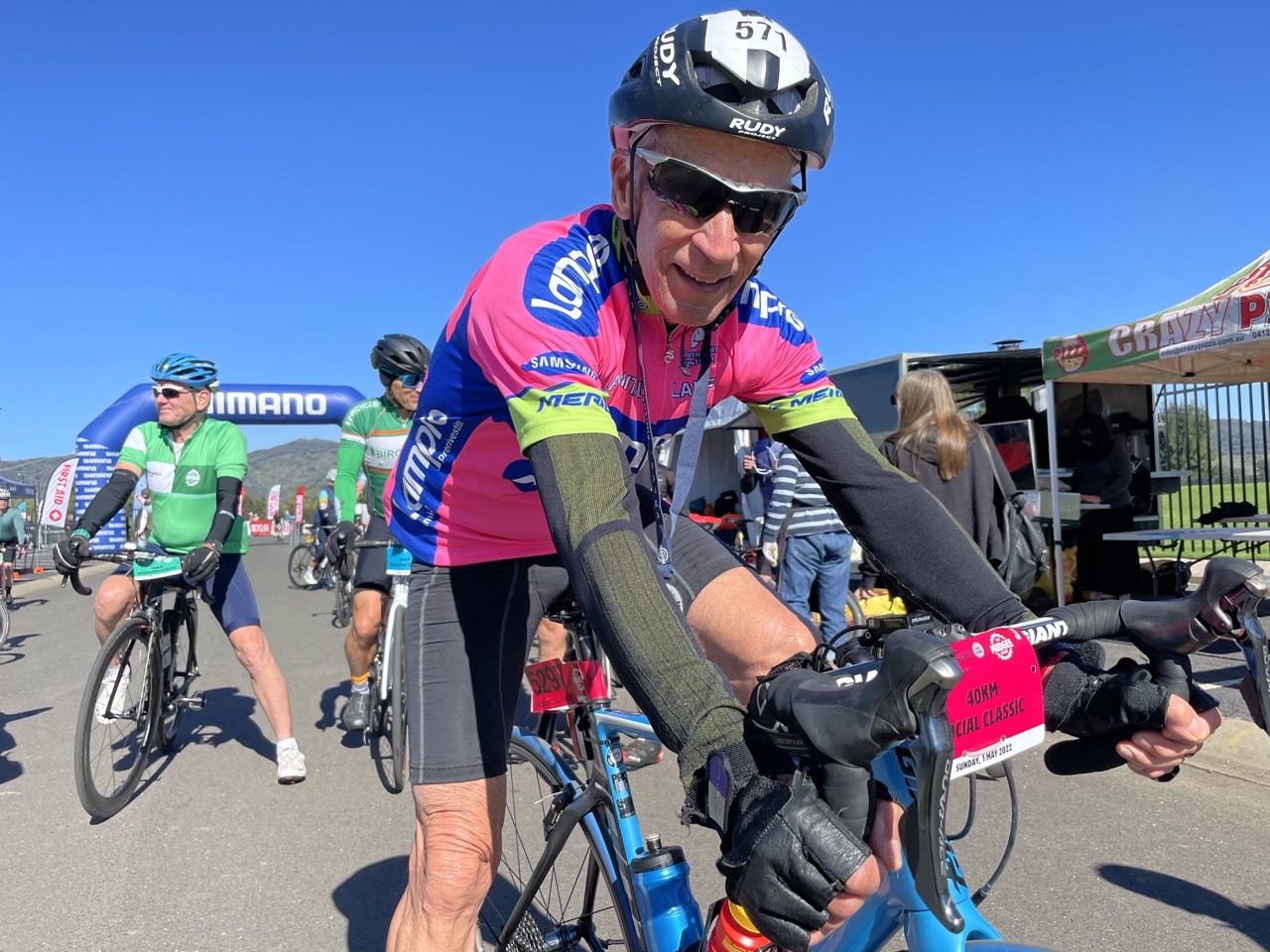 Asked how long he'd been cycling, Ross told us he was fortunate to meet Sir Hubert Opperman in the 1950's.
"He introduced me to Malvern Star and cycling," he said. "From that age on I won a couple of titles – schoolboy titles racing in 1958 – and with his guidance I continued my cycling, along with triathlon and duathlon, and here I am today," he continued.
"At the young age of 80 let's hope I've got a few more years ahead of me and a few more highlights," he added with a laugh.
For event results, course images and individual rider photos visit www.mudgeeclassic.com.au
Bicycling Australia's next major Gran Fondo cycling event is the Noosa Classic in August. For more visit www.noosaclassic.com.au