The South Australian Government and the Adelaide City Council have struck a $12 million funding deal to upgrade cycling infrastructure across Adelaide as well as expand the city's bike-share program.
Dubbed the '$12M deal that will make Adelaide the cycling capital of Australia', it's the largest single investment in cycling infrastructure the city has ever seen.
The State Government and City Council will each spend $6 million to extend and modify the Frome Street bikeway and build a new, dedicated east-west cycling corridor through the city, as well as extending the bike-share scheme across inner-metropolitan Adelaide. A separated bikeway, currently running through the centre of the city, will be upgraded to allow two lanes in each direction.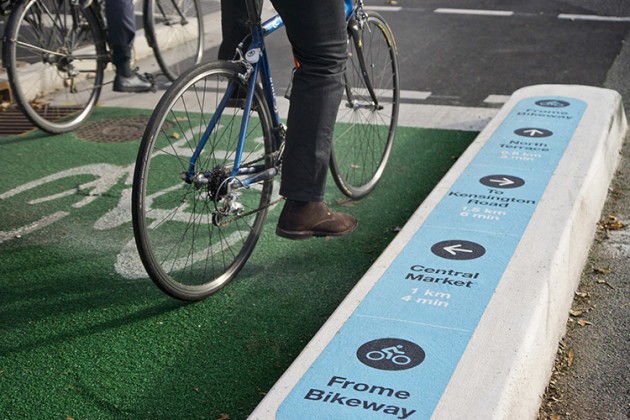 State Transport Minister Stephen Mullighan said the plan was designed to encourage more people to cycle and, in turn, reduce traffic congestion.
"We should get a marked improvement in cycling infrastructure," he said.
"Hopefully, we'll boost cycling participation throughout the city. We're [already] seeing more and more people riding their bikes, particularly to work."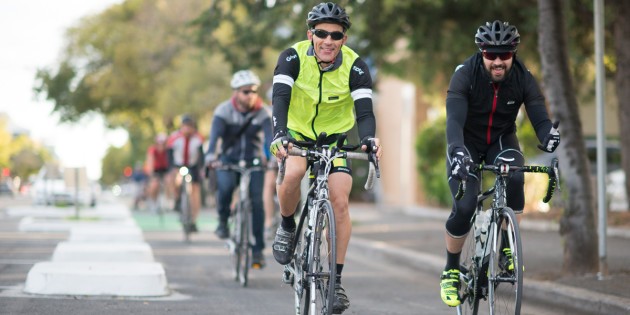 Council endorsed the plan and asked Mayor Haese to begin negotiations with all stakeholders regarding the roll-out of the bike-share scheme.
The Mayor agreed with Councillor David Slama who said Adelaide could become known as "the cycling capital of Australia".
The bike-share scheme, which the council and Government will each contribute $500,000, will allow people to borrow bikes for one-way trips.
Three options are being considered for an east-west separated bikeway cutting across the city: Pirie Street / Waymouth Street, Flinders Street / Franklin Street and Grote Street / Wakefield Street.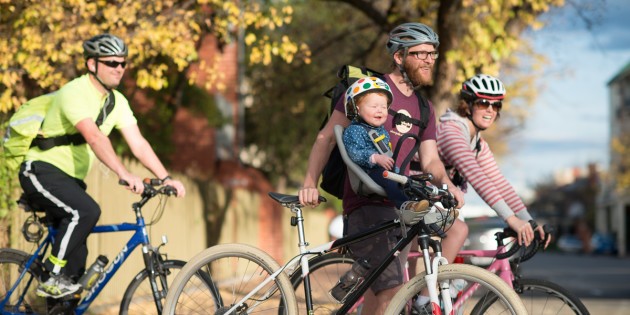 The $12 million fund will also be used to remove several concrete planter boxes on Frome Street that form part of the barrier separating cyclists from cars, with the current carparking lanes on both sides of the road to be turned into peak-hour traffic lanes.
Mullighan said a redeveloped and extended Frome Street bikeway, and a new east-west bikeway, would separate cyclists from other traffic without inconveniencing motorists.
"We'll try and settle on a design that meets the needs of cyclists but which can live quite comfortably with cars," he said.
Will Adelaide become the cycling capital of Australia? What's your view?