UPDATED: Australian Olympic legend Anna Meares has won bronze in a thrillingly close race at the Keirin finals in Rio today.
Elis Ligtlee, of The Netherlands, won the gold with Britain's Becky James just behind for silver.
Meares rode a strong race remaining in contention for the duration of the exciting event. Looking set for silver she was pipped by Becky James just millimetres from the line.
"I'm so happy. I had to be really patient there. I knew the pace was going to be up from the get go," she said.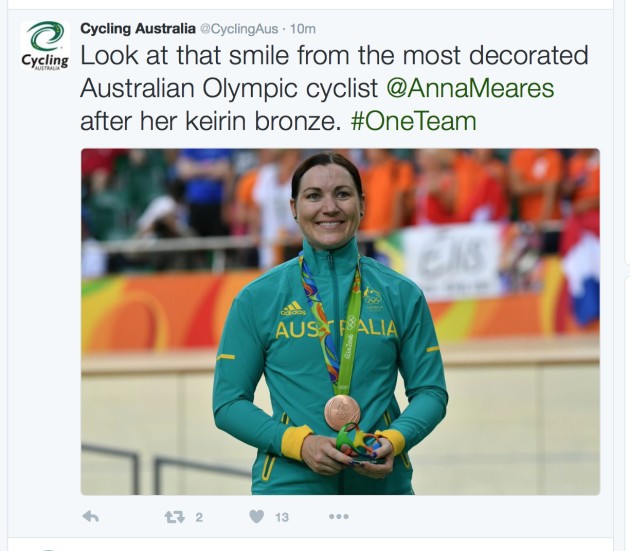 "I had two goals this Games – to finish better than London and win a medal. It's so amazing," said an emotional Meares after the race.
"I had to ride (with confidence). You dont go out there for a cup of tea and biscuits," she said of the brutal, shoulder to shoulder racing.
32-year-old Meares, who is competing in her 4th Olympic Games, has been Keiren World Champion four times in her stunning career. Until today she hadn't won an Olympic medal in the event.
Meares' next event is the women's sprint with qualifications on Monday.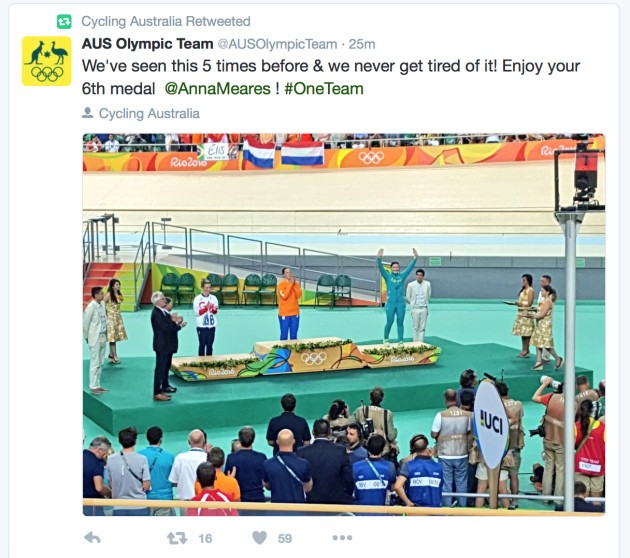 In other Olympic news Aussie sprint rider Matthew Glaetzer was beaten by Callum Skinner of Great Britain in the semi finals.
And rising Australian cycling star Patrick Constable went down 2-0 to Great Britain's Jason Kenny in their men's sprint quarter final. The 'young gun' of the Australian track cycling line up, Constable will no-doubt be one to watch in coming years.