An Aussie rider has again made the podium at the Road Cycling World Championships with Queenslander Katrin Garfoot scoring silver in the elite women's road race in Bergen, Norway.
Garfooot, the German-born Australian, also made the podium in Tuesday's elite women's time trial. On Saturday she stood alongside new champion Chantal Blaak from Netherlands. Last year's Elite Women's World Champion Amalie Dideriksen was third, and Garfoot's Orica-Scott teammate Annemiek Van Vleuten fourth.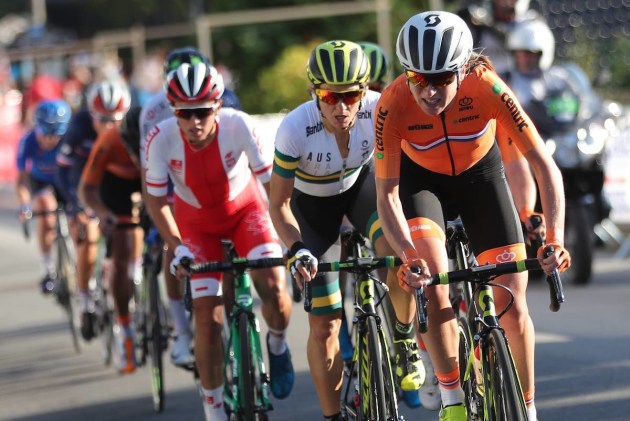 Speaking to media after the 152.8 kilometre race, Garfoot admitted the road race was not something she had been focusing or solely preparing for.
"I had my sights set on the time trial," said a thrilled Garfooot. "I didn't prepare for the road race. I was at altitude and focused on my own training in the lead up."
She said the medal was yet another positive step for women's cycling in Australia.
"Maybe this medal is a good thing and now we'll be taken more seriously," the Queenslander added. "Women's cycling is being taken more seriously. Let's just hope that's a good step up for Australia cycling. I think that's happening in the world and perhaps Australian cycling will follow."