Ever feel resigned to the fact that all products and equipment seem to be sourced from overseas? We recently spent time with the team at Scody where manufacturing seems to be alive and well.
There we were, just a couple of kilometres from Brisbane's bustling CBD, and it wasn't traffic we could hear but the sound of sewing machines.
Manufacturing and apparel production in Australia? In 2020? You bet!
Slowly making our way around Scody's impressive showroom and factory in Brisbane's West End, it was fascinating to listen as company head Bernard Schreiber explained the Scody story.
And having seen the seemingly abstract name imprinted on almost endless kit over the years – particularly that of State and National teams – we started by asking Bernard what on Earth the name means. Turns out it was an ironic question.
"SCODY stands for Sporting Concept Of Distant Years," he told us with a laugh. "In fact the very first jersey we made featured a stylised alien on it – the company has always been very future focused and proud to push the boundaries."
"We started in 1997," he continued. "And I have owned the business since 2004."
…you have to really enjoy and believe in manufacturing 
to continue 
doing it…
So how does a relatively small manufacturer remain successful – and indeed grow – despite the trend of manufacturing declining in Australia, we asked.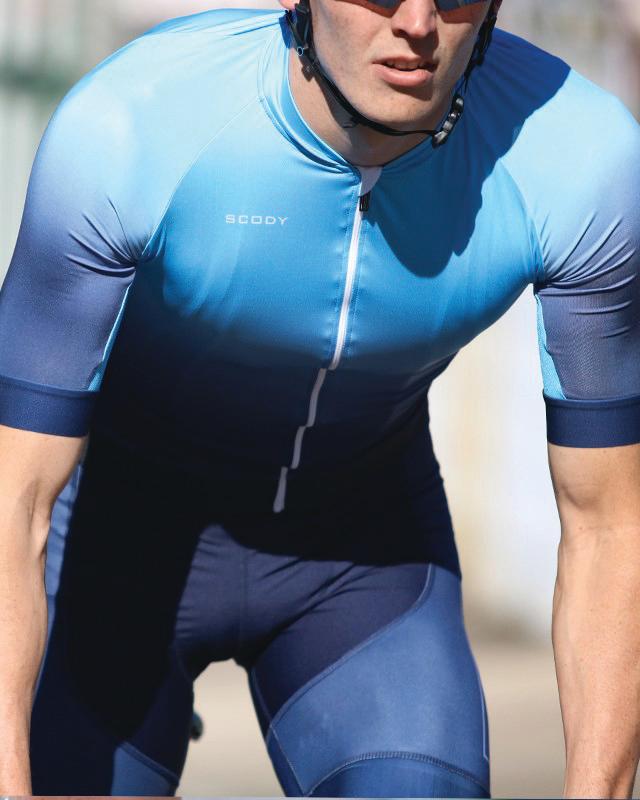 "We have to take some people out of the profit equation," Bernard told us. "We choose to pay our staff rather than a middle man. We don't wholesale – we only go direct to retail. We try to make sure everything we do is as efficient as possible. We use hybrid models where we send some items to Fiji where they are finished. what we do focus on is working on our own development."
Passionate and believing very strongly in his business, Bernard explained how he and the team develop all apparel and patterns from scratch.
"We are continually testing," he said. "For example we have six different fabrics on the sleeves of a new skinsuit. That is going out to be tested on the velodrome where we will find out which one is best."
"Right behind that we have 8 different fabrics on the body. we will put the sleeves and the body together and then will work on the next thing which might be seam placement or something like that.
Slowly making our way toward the showroom Bernard said he feels actual in-house manufacturing gives his products a certain edge – it gives the garments a heart and a soul
"It's far more satisfying where you can see gear working and see people's joy and respect for the product rather than just receiving boxes that have been designed and manufactured in China," he said.
"It is really pleasing to see these machines cutting cycling apparel here in Brisbane but it does come at a cost," he continued. We know that some garments can be bought in China for less that our cost to sew … you have to really enjoy and believe in manufacturing to continue doing it. But we control and understand our garments much better"
We have all seen that familiar Scody logo on so many well-known riders – from the track, to national titles to Commonwealth and even Olympic Games … so how does Bernard feel when he sees his apparel being worn by the nation's top cyclists?
"We supply most of the state cycling teams," he said. Our skinsuits on the track are as good as it gets as they keep getting better. We've had national and international triathlon for many years – at the high end we are really good art what we do.
"Corporate is also a big area for us. That market is strong because we offer a very good service," he said. "Clubs on the other hand are very difficult for us. I'd love more customers and can't understand why we don't get more customers from that area – but it is very competitive space.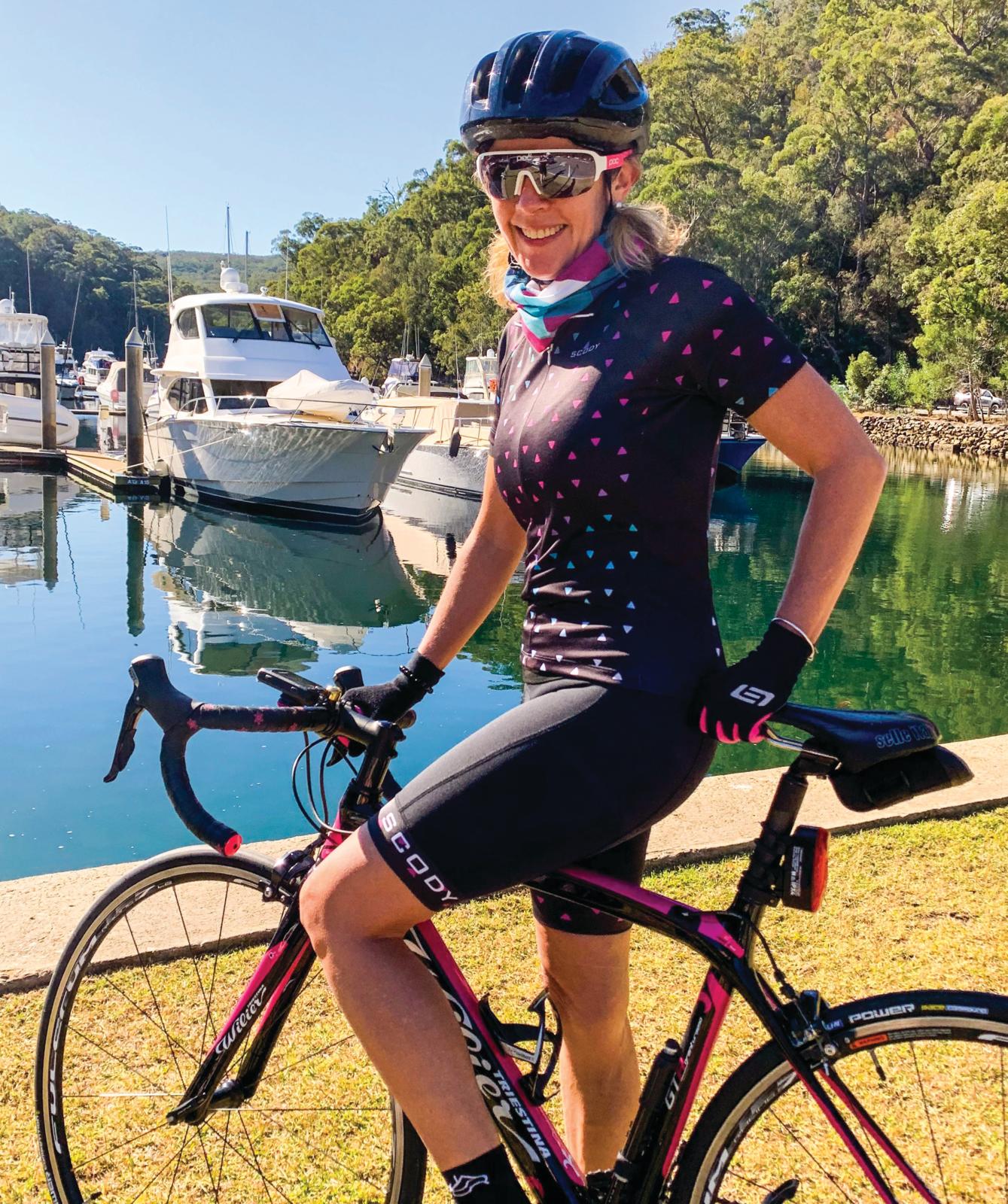 Having recently been testing and evaluating Scody's Elite Contour range – and been particularly impressed with it – we asked Bernard how the premium range has been received.
"We've had feedback that series is on par and in some areas even better that some of the world's leading kit companies," he told us.
"That are is where we've had some fun. we look at fabrics from all over the world and find some of the absolute best we can get. The Elite Contour has been well received, it's performed very well. But we're not resting on laurels – we've got new designs in that Elite range as well as some new products for our relaxed series."
The Scody showroom and factory outlet at their Brisbane HQ is open to the public – visit them at 310 Montague Road, West End 4101. Altarnatively you can visit the Scody website via www.scody.com