Sydney-based boutique bike company Bossi Bicycles have launched the latest addition to their range, the eye-catching Strada SS.
Said to deliver 'the performance of carbon bikes with the ride quality of titanium', the slick lines stem from a cast titanium manufacturing process that "brings new shaping potential to titanium".
This means a stronger, lighter and more aero platform, said James Bossi.
The Strada SS features fully internal hosing and routing and the frame is compatible with electronic and mechanical drivetrains.
"We've shaved hundreds of grams from traditional welded titanium and reduced the flex," said James Bossi. "The production process makes the frames about 200 g lighter than a welded round-tube titanium frame, even though we've made it with more aero profiles. We're reducing weight while maintaining strength, if not making it a little stronger. The whole concept of this bike is proving that we can bridge the performance gap to carbon while still maintaining the magical titanium ride quality."
James Bossi said disc brakes, electronic drivetrains, integrated bar/stems, two-piece cockpits and T47 bottom brackets are all here to stay.
"Titanium bikes have been considered a long-term investment for good reason; they ride beautifully and have unrivalled longevity in bike frame materials," he said. "The Strada SS is as future proof as you can get in 2020."
With framesets priced at $5,499 AUD, Bossi say their titanium platform is right alongside, and beneath, the price of many high-end carbon fiber framesets.
"Prices for off-the-shelf performance carbon bikes are accelerating and we're giving buyers another option that's completely customised and specced to your liking," they say in launch notes.
The Strada SS represents a new category in the Bossi range. It's a sharpened, more race-focused update to their standard Strada. It widens the riding spectrum to cover everything from gravel grinding to road racing.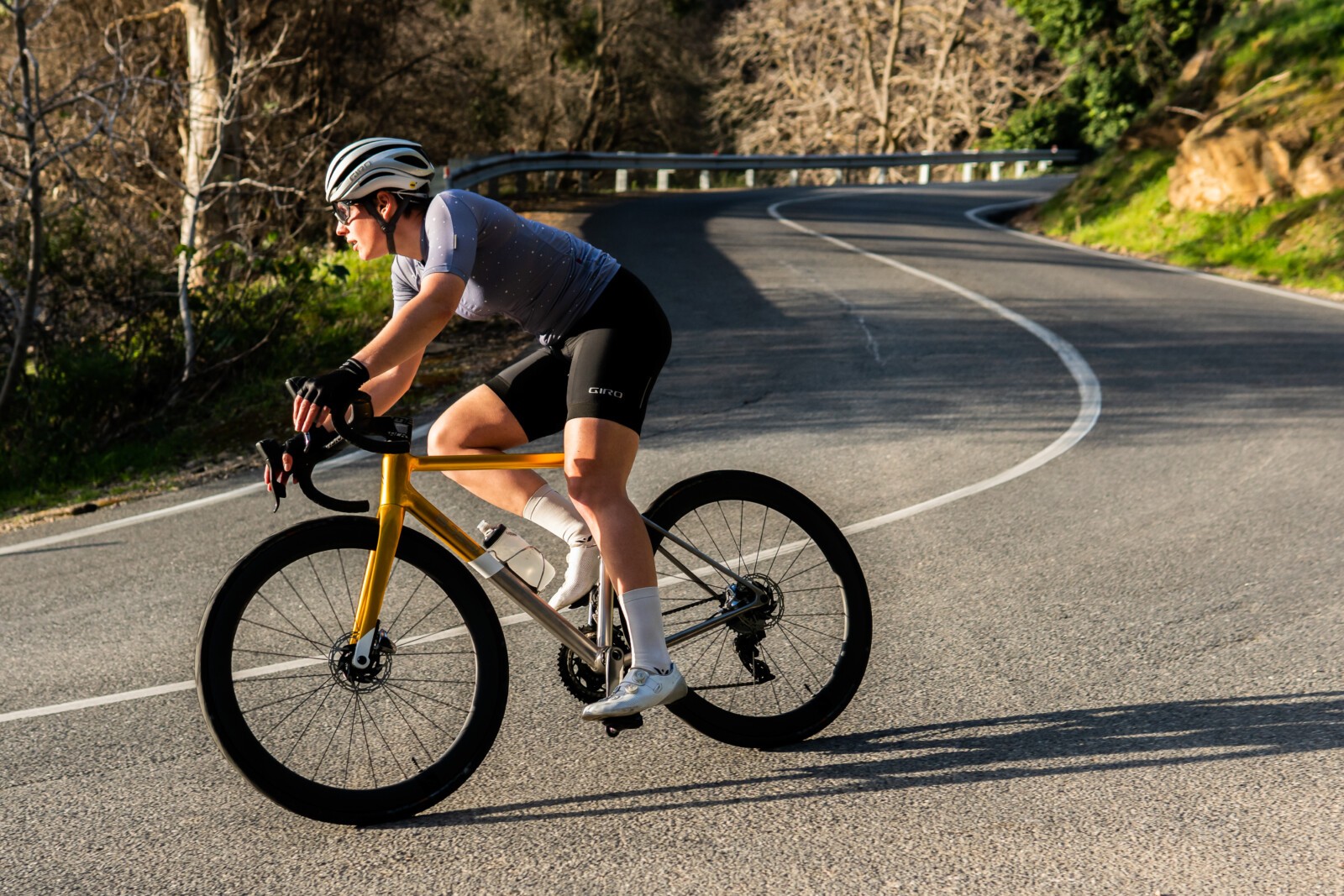 The range:
Strada SS: road race
Strada: road performance
Summit: endurance road
Grit: gravel grinder and light tourer.
PRICE AND AVAILABILITY
The Strada SS is available to pre-order immediately with frames landing in December. A standard frameset will cost $5,499 and include frame, fork, seatpost and clamp, FSA no 55 ACR headset, and thru-axles. A version with the Vision Metron 5D ACR Integrated bar/stem and FSA headset will cost $5,750.
The build pictured in this article is priced at $14,499 AUD (without paint) and will include –
Vision Metron 5D ACR integrated carbon cockpit
FSA No 55 ACR headset
SRAM RED AXS 2x HRD groupset
Bossi RD1R wheelset w/ DT Swiss 180 hubs
Schwalbe Pro One 28c tyres – tubeless
Supacaz tubeless valves
Silca Nastro Piloti bartape
Prologo Dimension Nack saddle.
Added Bling
Bossi say they will be adding multiple paint and finishing options for those wanting extra personalisation. Three options will be available including –
Option 1: As seen on the prototype. A single colour on the front 2/3s of the frame and fully covering the fork.
Option 2: Painted to the chainstays. Get that classic metal frame aesthetic with paint almost all the way back, leaving some shiny exposed titanium on the chainstays.
Option 3: The fade. Two colours blended into one and other.
About Bossi
Bossi Bicycles is a Sydney-based company making exclusively titanium frames, carbon wheelsets and forks, and a range of small titanium parts. They pride themselves on making bikes for the real world. "Some brands pursue lighter, faster, stiffer, more aero," say Bossi. "We pursue better."
"Bikes that are aerodynamically optimised but not compromised, bikes that are light weight but durable, bikes that have refined stiffness for driveability but flex for comfort and character. As the old saying goes 'the best bike is the one you enjoy riding the most' and that's what we aim to create."
For more about Bossi Bicycles visit https://bossibicycles.com/