Coffee infused cycling kit! What will they think of next?
Rule number one for any company wishing to stand out in an ever-crowded market place is to be unique. Australian cycling apparel brand Out Of the Rat Race, or OORR, definitely has that covered – the high-performance sportswear producer incorporating a number of stand-alone inclusions in its latest 'OORR Cafe' range.
From 'Frog Skin' odour eliminating nanotechnology in their bib shorts to breathable jerseys designed to enhance rider safety, recycled materials in all garments and even coffee infused fabric – OORR is clearly no ordinary cycling clothing company.
Pro-level cycling apparel enhanced by the addition of coffee inside the fabric …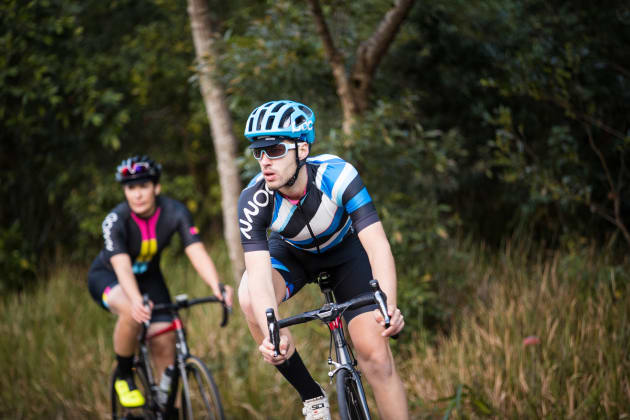 According to the creator, Sydney-based family man and cyclist Tim Christian, coffee infused cycling wear unashamedly taps into the strong coffee culture steeped in the industry.
"The polyester yarn is infused with coffee in a patented process," he said.
"(It's) then blended with recycled polyester from PET bottles during fabric knitting, boosting the eco cred of the garments. Coffee enhances the fabric by improving moisture management and sun protection – and because it's coffee, it's highly effective at controlling odour. Thanks to the coffee, worrying about your whiff at the cafe afterwards is no longer an issue."
Launched last month on global crowd funding site Kickstarter, Tim's 'OORR Cafe' range of cycling wear has been hugely popular among the typically fickle and fussy cycling and sportswear public.
With a funding target of $35,000, backers have pre-purchased or pledged well over 90% of the goal with 1 week of the campaign to go. Proud of his niche product Tim says the coffee infused fabric had a long list of advantages including drying up to 50% faster than its competitors' jersey. "It has 250% greater odour resistance and a significantly reduced carbon footprint," he added.
Key Safety Designs A Major Feature
Committed to cycling safety, Tim – an experienced airline pilot of 17 years – created 3 headline designs specifically aimed at triggering a caution response from passing drivers.
"Research has proven that contrasting diagonal lines are learned markers for 'danger' or 'caution'," he said. "Incorporating them onto OORR's jerseys makes the wearer more visible to approaching drivers and subconsciously triggers caution. Known as 'Panache', 'BOORRdroom' and 'Dazzle' the eye-catching designs cleverly deliver on the concept while maintaining a high end feel.
OORR launched its Kickstarter campaign on October 31st with Tim inviting supporters to 'Wear a purpose and not just a Brand'. Putting words into action Tim said a percentage of profit goes to to underprivileged children in South Africa via the Velokhaya bicycle charity.
He said the various products in the range can be shipped all over the world with well over half the Kickstarter support coming from overseas backers. To pre-order OORR apparel or find out more visit https://www.kickstarter.com/projects/1092414882/coffee-enhanced-cycling-and-athletic-apparel?token=6b01d466