In an ongoing dispute and strike action over pay, conditions and the introduction of a contentious new timetable, Sydney's rail commuters are expected to be severely impacted by limited train services between Thursday and Monday.
Pre-empting the strike, that will no-doubt lead to utter commuter chaos, Sydney Cycleways are urging cyclists to avoid the disruption by biking to the CBD instead. With around one million Sydneysiders living within a 30 minute bike ride of the city centre, the City of Sydney cycling advocacy organisation have offered five tips to help commuters 'bike the strike'.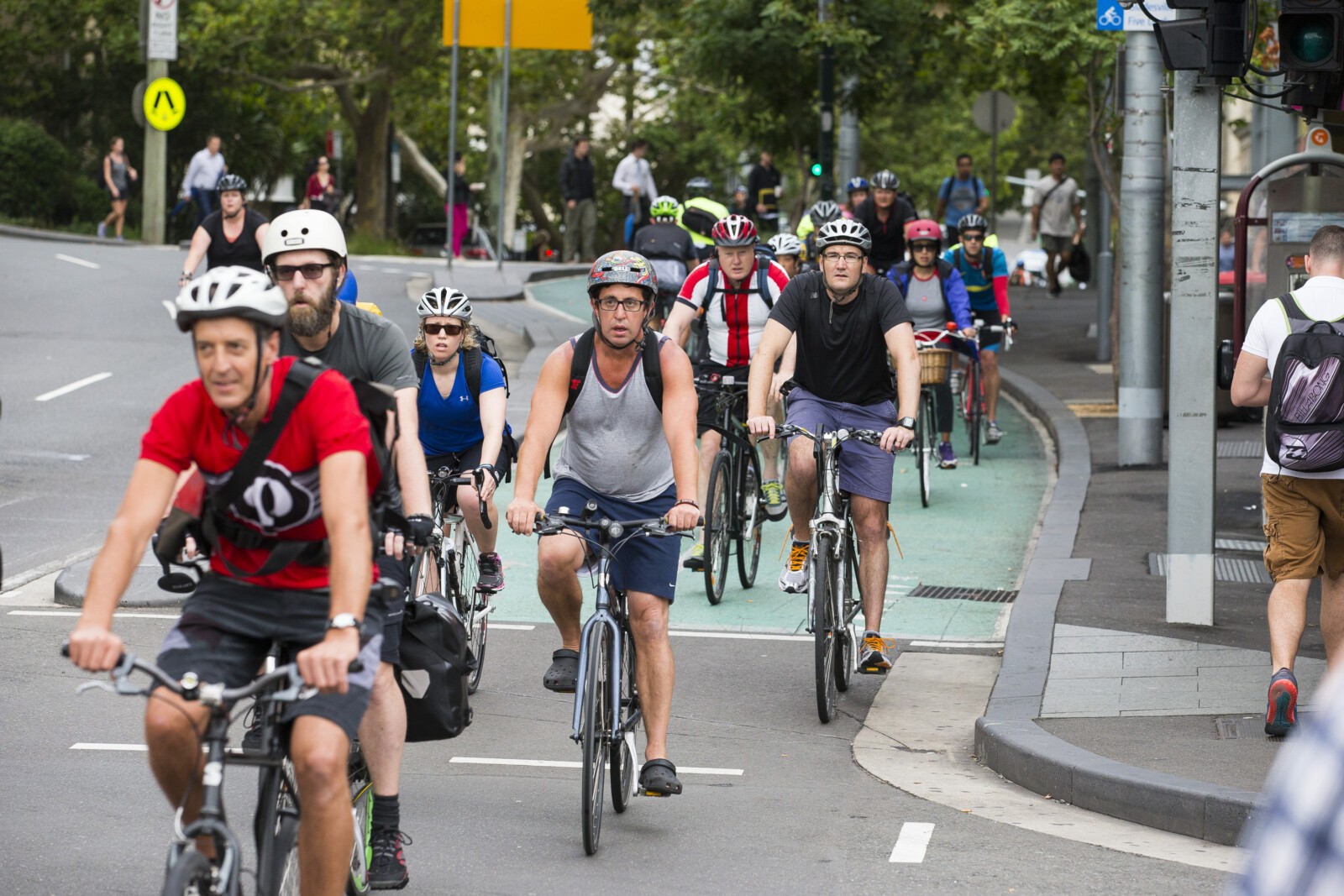 Freshen Up
There's nowhere to change or shower at work? You're worried about 'helmet hair'? No problem! City of Sydney swimming pools will provide free access to shower and change facilities to anyone riding, walking or running to work on the day of the train strike.
People can access Andrew 'Boy' Charlton Pool, Prince Alfred Park Pool, Cook and Phillip Pool, Ian Thorpe Aquatic and Leisure Centre and Victoria Park Pool from 6am to 10am on Monday 29 January. All have bike parking available.
Free Bike Tune-Ups
Sydney Cycleways can help get your bike in top condition with a free tune up session in Prince Alfred Park (near Central Station) on Thursday 25 January. The organisation also offers bike maintenance courses at Sydney Park Cycling Centre if you're keen to learn the basics for yourself. They have also listed local Sydney bike shops for those who may want to invest in a new ride, here's a handy list of locations.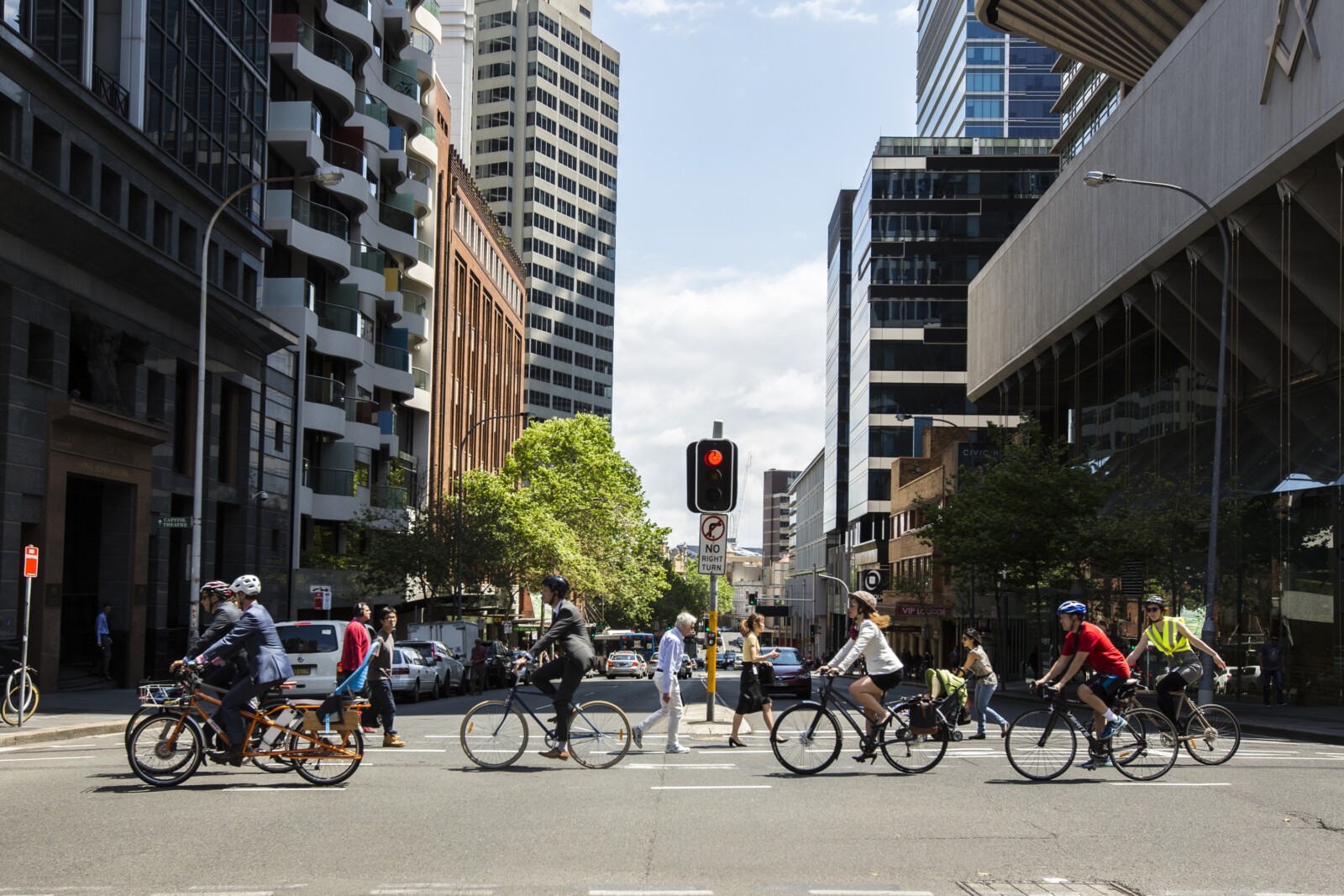 Find Your Way
It may be a surpise to some but Sydney has an abundance of cycleways, hidden connections and quiet streets commuters may not be aware of. Sydney Cycleways offer a live Facebook messenger service for instant journey advice drawing on a database of over 2,000 personalised bike routes. Open messenger now and tap 'get started'.
Alternatively a Sydney cycling map and guide can help riders find their way. A team will be handing out maps at inner city train stations this week, you can also order a free copy now.
Build Confidence on a 'Cycling in the City' course
Sydney Cycleways Cycling in the City course is for adults and led by experienced instructors. It will help increase skills so you can ride city streets with confidence, and teach you tricks and drills for navigating roads with ease.
The next course at Sydney Park is on Saturday 27 January – just in time to 'bike the strike'.
Find a Bike Buddy
There's a lot of information to take in when you're just getting started, but people who ride are a friendly bunch and more than willing to help others. Ask around your work colleagues to see if you can join anyone else riding on strike day.
Alternatively, the Sydney Bike Commuter Facebook group is a great place to ask questions and find a riding buddy. Maybe you can double up and bike the strike together?
Sydney Cycleways are keen to assist and hear your feedback – you can find out more via their Facebook page or via the #bikethestrike hashtag.