Aussie duo Cameron Meyer and Callum Scotson are on top of the world after winning the thrilling 2017 edition of the Six Day London track competition.
Meyer and Scotson held off a spirited attack by UK riders Mark Cavendish and Peter Kennaugh in the hour-long Madison final on Sunday night UK time.
The Australians went into the final day of competition leading by two laps but soon lost points – first in the elimination race then in the 250m Madison time trial. Starting the final hour-long Madison Chase one lap ahead, Cavendish and Kennaugh launched a strong attack with around 20 laps to go. It was an all-out last-ditch attempt to steal the title but the Aussies managed to hold the lead.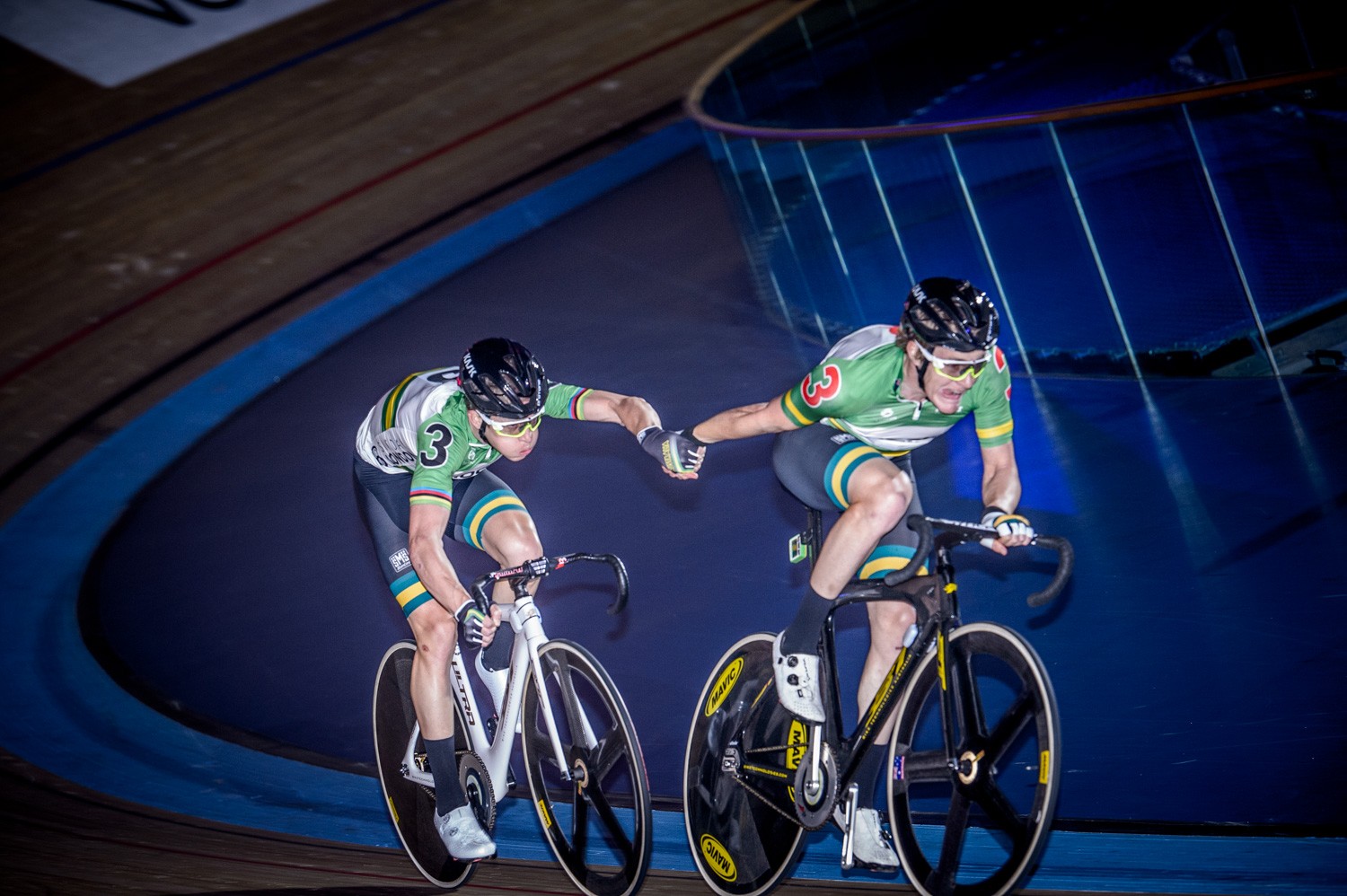 Meyer's Formidable Record Continues
"I've achieved some good things, some rainbow bands but this is an honourable event to put on the palmares," said eight-time World Champion Cameron Meyer.
"I'm loving my track cycling again, I've got some big targets over the next three years and I'm sure I'll meet these guys again, possibly at an Olympic Games now that the Madison is back in, so it's going to be big three years and I can't wait for what's ahead."
Callum Scotson said in racing the final against such big names as Cavendish and Kennaugh, he and Meyer had a tough battle on their hands.
"Every time they got a lap back on us in that final Madison we had to go again no matter how tired we were," he said.
"But it paid off in the end. The last attack from Cavendish and Kennaugh definitely added a few nerves, when Cav takes off he's one of the fastest in the world. He opened up that gap real quick, we had to try and stay calm. We knew we had them on the back foot and we couldn't give them too much road, eventually we had the legs to hold on and it feels so good to win a Six Day London."
The Six Day Series track racing carnival continues at the Six Day Berlin from January 25 to 30 2018, the 107th edition of the event.