One cyclist has been critically injured and another four also being treated in hospital after a sickening incident in Brisbane where a driver turned in front of a bunch of riders.
Emergency service personnel may have thought they'd arrived at a war zone when stopping the scene on Dornoch Terrace in West End around 6:20am on Friday. In front of them lay five seriously injured and bloodied cyclists, broken bikes, shattered wheels, shards of carbon, and a badly damaged car.
The riders, members of the Venerdi Corsa Cycling Club, were travelling at around 40kph when the car reportedly turned into a driveway directly ahead of them. Seven News reported two of the riders went over the vehicle, the other three hitting the side of the car.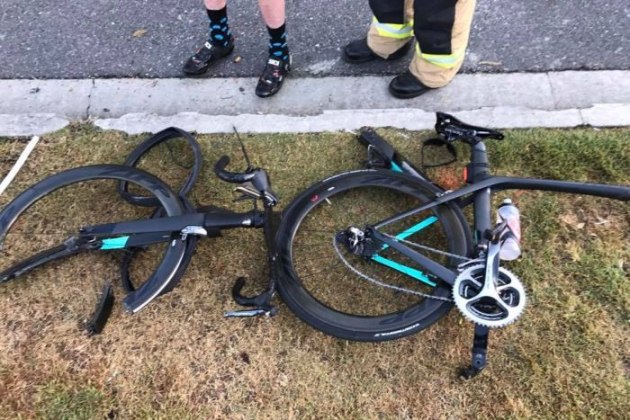 Wide-Ranging Injuries
The cyclists, aged between 45 and 55, suffered wide-ranging injuries including broken bones and concussion according to paramedics on the scene.
A 54yo woman sustained serious head injuries, another female suffered facial injuries and abdominal pain. Three men, each aged in their 40's, were also injured. One suffered a broken collarbone along with other injuries, another was transported to hospital with serious knee and neck injuries. All cyclists are in a stable condition.
The driver of the car, a 22yo Beenleigh man, was breath tested at the scene and is assisting police with investigations.
A Sickening Incident
Rider David Shelberg was just ahead of the group when the sickening incident occured. He told the Brisbane Times a group of about a dozen friends were on their regular Friday morning ride when the vehicle made a U-turn directly ahead of them.
"I don't know how they really are. My wife was the last one to go to hospital," he said.
"The car looks like it's been hit by another car, doesn't it?"
Dornoch Terrace, is used by the many riders who enjoy the River Loop, one of Brisbane's most popular cycling circuits.
More to come.