Mark Cavendish has completed his dream of winning an Olympic medal after taking silver in the Omnium at Rio.
Italian allrounder Elia Viviani won well-deserved gold in the multi-day event that includes a range of track disciplines. Defending champion Lasse Norman Hansen of Denmark rounded off the podium to take bronze.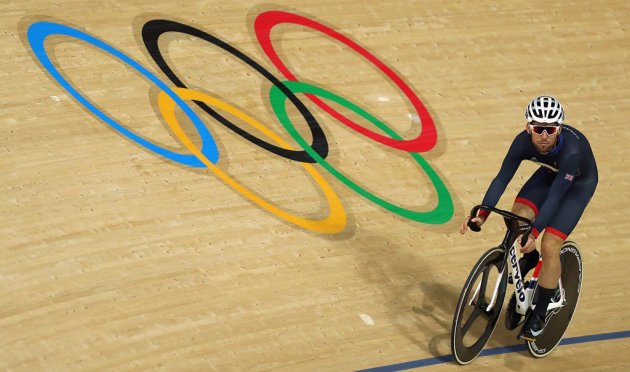 But the final was not without drama or controversy with Cavendish changing lanes at the 80 lap mark and bringing down ultimate winner Viviani along with Korean rider Sanghoon Park and Australia's Glenn O'Shea.
With the race neutralised for 10 laps, riders regrouped as medical staff assisted the Korean who was stretchered from the track and transported to hospital in a neck brace.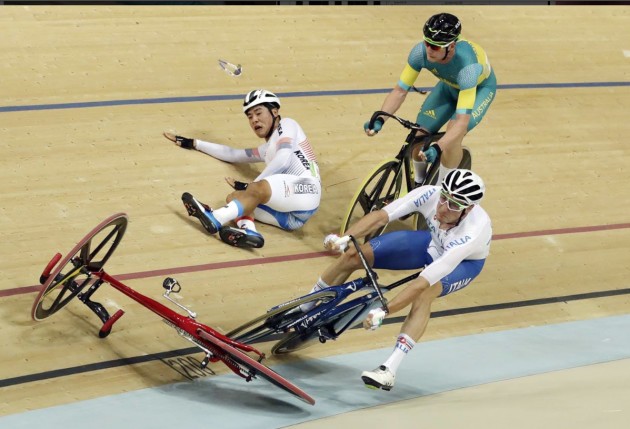 Shaken but focussed on gold, Viviani remounted his machine to continue. No-doubt feeling the effects of the incident, Aussie podium hopeful Glenn O'Shea went on to finish 7th overall.
Winning the final three sprints, all eyes were on Tour de France and road sprinting legend Cavendish who jostled with Hansen for silver.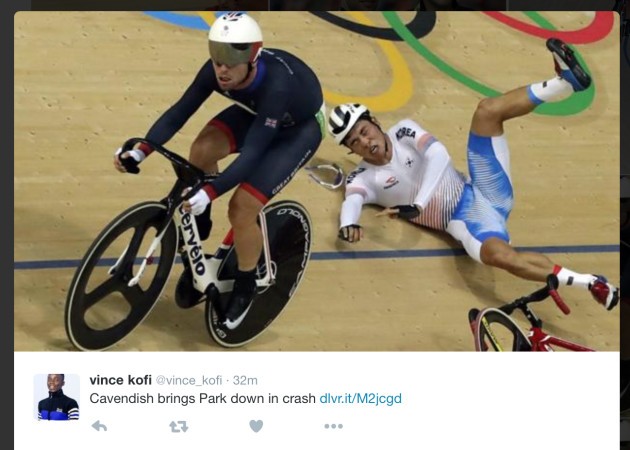 Off the track it was a more gracious Mark Cavendish who admitted he was at fault and told reporters Viviani well and truly deserved the win.
"It was my fault. I should've looked where I was going a bit more," he said.
"I hope he's all right. I apologised to Elia, who went down."
"Elia was the best guy there," he added, after the drama-filled final.
"If you take the points I lost in the elimination I would've been right with him. I have got my Olympic medal. It is really nice but gold would have finished the collection. I don't think I'll be going for Tokyo but you never know."
Many had speculated that Cavendish might be beyond his prime over the past two seasons but the 31-year-old has proven otherwise and enjoyed a stellar 2016.
Olympic silver is the latest in a long list of the Manx Missile's recent highlights. This year he wore the Tour de France yellow jersey for the first time and won his 30th stage of the iconic race, becoming equal second highest stage winner to cycling immortal Eddy Merckx.
What do you think about Cavendish's lane change and subsequent crash? Have your say on the Bicycling Australia Facebook page.