Updated: Phil Anderson continues his recovery after breaking his collarbone and eight ribs in a nasty cycling crash last week.
The crash happened on Lighthouse Road near Victoria's Cape Otway lighthouse. Ironically it was the first time the 60yo Aussie Tour de France pioneer has broken a collarbone.
Earlier this week Anderson had surgery on the collarbone and is now continuing recovery at home.
Speaking with the Geelong Advertiser, he said he was unsure how the accident occurred but may have hit "wildlife, a pothole or a car". "I lost consciousness, hit my head," he said. "Obviously I can't remember the exact details of how it unfolded."
Fans and supporters from across Australia and around the world have flooded Anderson's public Facebook page with messages of support.
Earlier: Australian Tour de France legend Phil Anderson has been airlifted to hospital after a serious cycling crash.
Posting to his Facebook page late on Friday night, Anderson wrote "it's been a tough day in the office."
"Sitting up and feeling great after a rough training ride," he continued. "For the first time in my career I have a broken collar bone and broken every rib on my left side. All things considered, not bad and I can't remember a thing."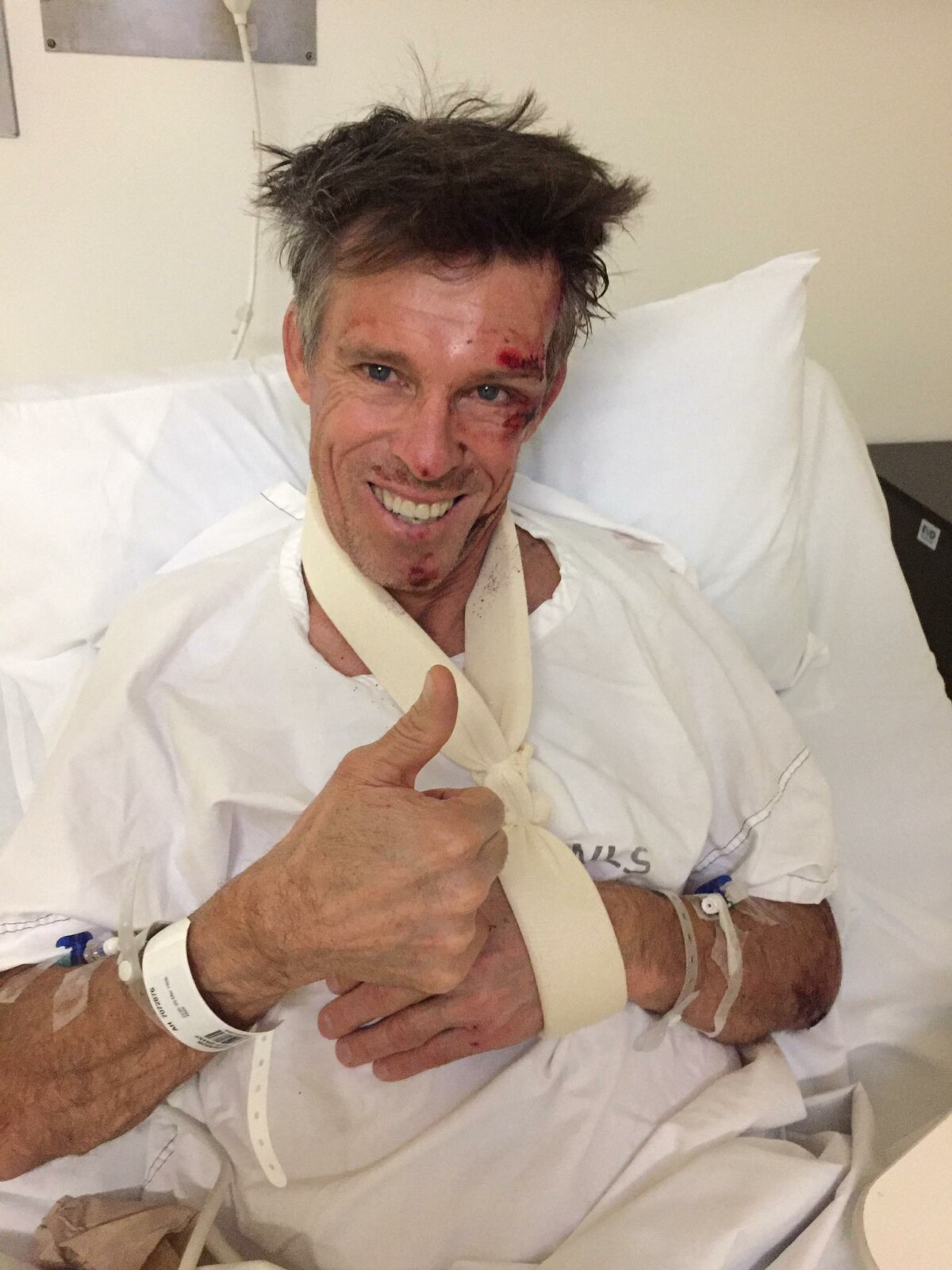 Anderson, now 59 years old, enjoyed 20 professional wins, rode 16 Grand Tours and participated 32 1-day races.
The first Australian to wear the Tour's famed Yellow Jersey, Anderson was first awarded the jersey after Stage 5 of the 1981 Tour. He then wore the Yellow Jersey for 9 days in the 1982 edition of the race and finished fifth overall. He was awarded the white 'best young rider' jersey that year.
Three years later he finished fifth overall in the 1985 Tour. Ironically, until now he's never suffered from the most common injury in cycling, a broken collarbone.
Australian cycling royalty, Anderson was awarded the Medal of the Order of Australia in 1987 for services to the sport.
He's reported to be in a stable condition in Melbourne's Alfred hospital.