A bunch of cyclists who train together twice a week but had never actually met each other? You've got to be kidding, right?
Meet the EVO Stars, an all-women's cycling group, with members from three states of Australia, who get together several times a week in the virtual world of Zwift.
And yes, up until May this year they'd never met in real life, or IRL if you'd prefer.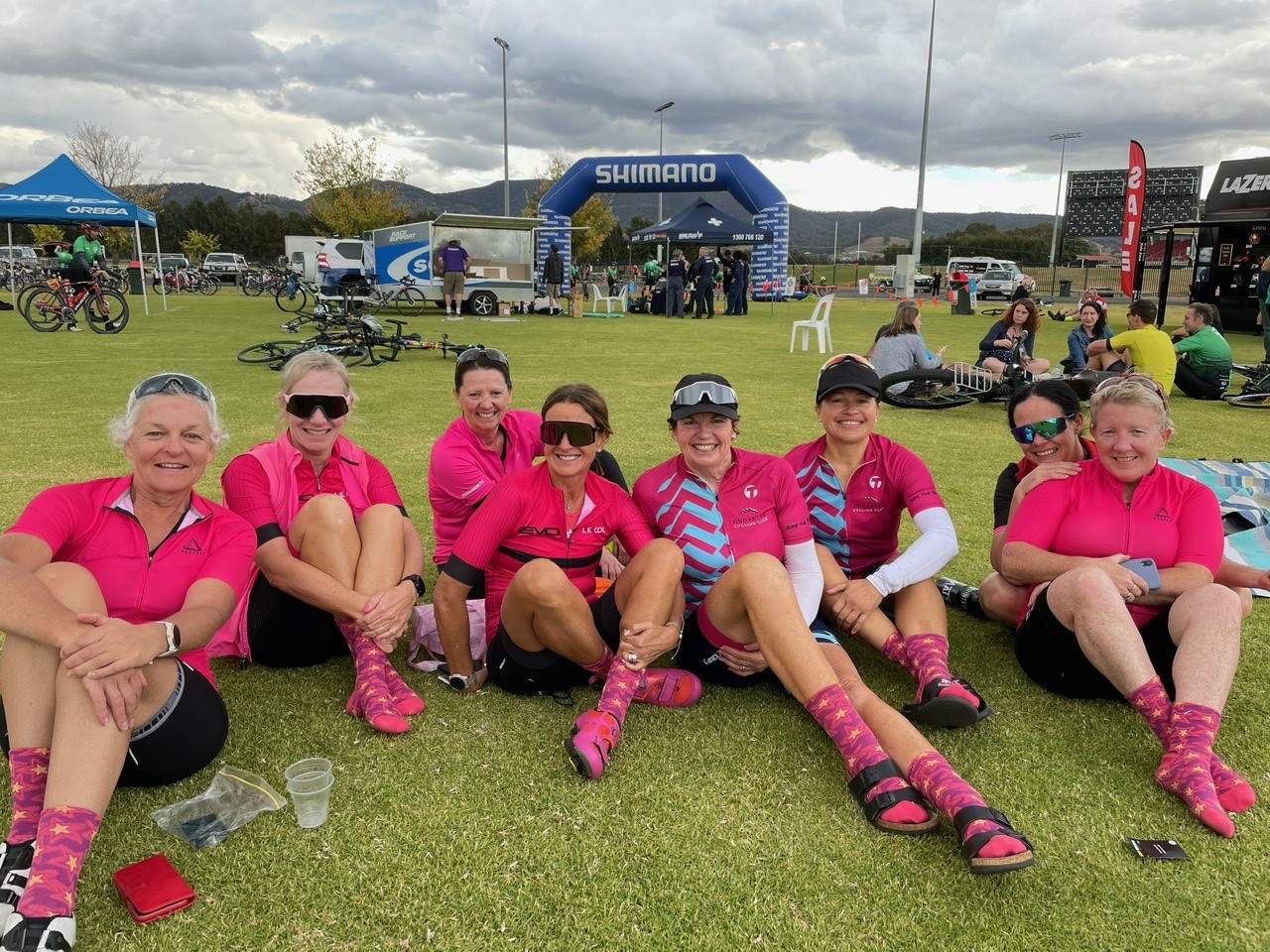 That all changed in the regional centre of Mudgee, New South Wales, where the keen cyclists met for their first real life event, the Mudgee Classic.
"We'd get together at least once a week on Zwift," they told us. "Then, leading up to this ride, we'd add extra days and also ride each Saturday Morning. We started at 50km then built it up to do the event distance – 70k's, 100 then 120 so we were ready."
"We decided to meet in real life," one of the ladies told us. "Kerry found this ride, she said 'How about we all meet in Mudgee' so we said "OK, let's do it!"
Heading to Mudgee from all points between Bundaberg and Melbourne, the ladies are part of the Aussie contingent of the EVO Cycling Club, a large UK-based group of more than 3000 riders who regularly get together to train on the online platform.
And, as you can see in the video, they absolutely hit it off and said they'll be returning to next year's Classic
To join the EVO CC follow them on the Zwift Companion App, while there feel free to join Bicycling Australia's Weekly Training Ride on Zwift as well.