"It's cold, dark, wet and it hurts!!"
These were the words of Jens Voigt, one of the toughest men in cycling, who has just completed a gruelling 'Everest Challenge' for Australian charity group Tour De Cure.
Riding for more than 24 continuous hours, much-loved 'Jensie' completed just over 8848 meters of climbing up a local hill named the Teufelsberg in Berlin, Germany. Despite icy roads, falling snow and sub-zero temperatures, Jensie rode through the night, determined to complete the challenge.
"I will start in the early morning hours at the infamous Berlin Teufelsberg on January 2nd and finish my effort around 24 hours later," Jensie said.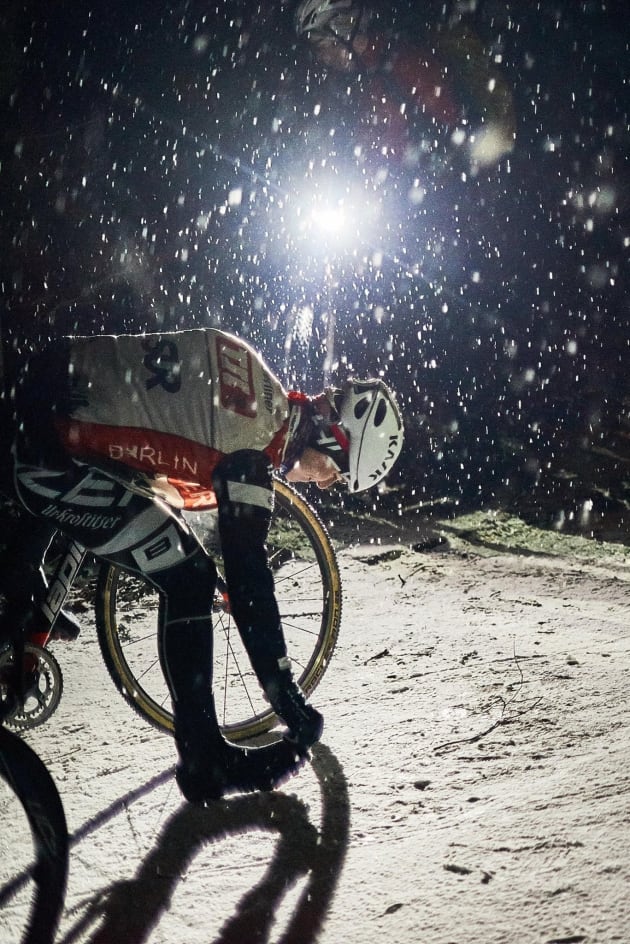 "I will do so until I reach the accumulated vertical elevation of the famous Mount Everest. Climbing 8848m wont be easy but it's nothing compared to those dealing with cancer," the former WorldTour professional said.
"Please help me raise as much funds as possible. Your donation will spur me on – Together we are making a difference."
Setting out with the objective of raising 10,000 euros for Tour de Cure, Jensie smashed the target by almost three times with more than 28,000 euros donated.
Though he has completed the Everest challenge supporters can still donate to the worthy cause – visit
https://www.ammado.com/community/jensieeverestchallenge for details.