Black ribbons of silky smooth bitumen may often come to mind while laying in bed at night, who doesn't dream of gliding over freshly laid hot mix when out on the bike?
But it's at the other end of the scale that many of the sports most famous and legendary battles and personal challenges have played out – not on those dreamworthy descents but on cobbled climbs, gravel sectors and, closer to home, rough regional roads.
We all know how to prepare for a typical urban loop or local training ride. But what needs to be done differently when getting ready to ride coarse country roads such as those that feature at the Mudgee Classic?
Mudgee Classic 2021 Official Event Video
Tyres
The quality and width of your chosen rough road tyres will be one of the most critical pre-ride decisions you'll make. Locals have said 28mm is the minimum requirement so far as width goes. Guy McCausland of Schwalbe Australia agrees and offered this advice –
"We've seen tyres of 23mm go to 25 then 28 then 30's and now 32's are out … the worse the road the bigger the tyre should be," he told us. "Bike manufacturers are recognising bigger tyres are better, especially on rougher surfaces, and tyre manufacturers are offering a wider range."
"Wider tyres still roll well," Guy continued. "Think of a narrow, high pressure tyre rolling over a stone. It hits it, lifts up, rolls over and drops down. Once the axle rises upward, forward force has been deflected or lost. On bumpier roads you want to roll over obstacles rather than be deflected and ultimately lose energy from them. You want your axles to remain at a constant level above the road to help overall efficiency."
McCausland said bigger contact patches are about more grip and rolling faster, and used the width of Formula 1 wheels and tyres as an example.
"In summary, you want a tyre to go fast, give you grip and improve your ride," he said. "Wider tyres are the best way to tick those three boxes while leading to less overall fatigue and therefore a longer ride."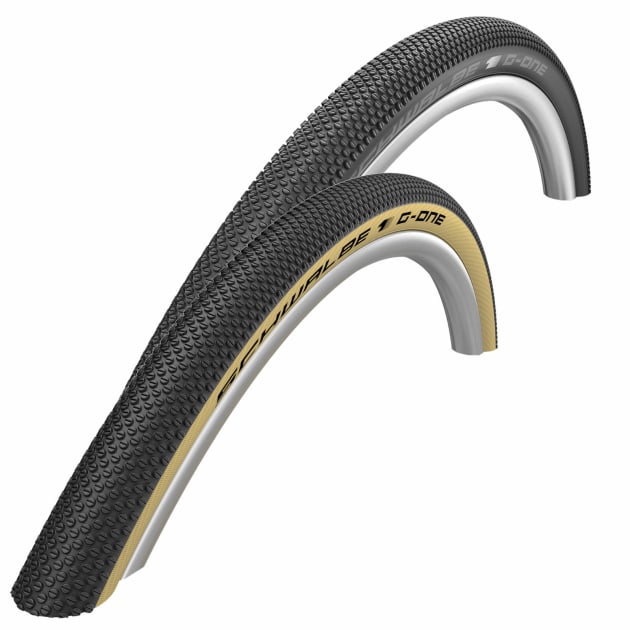 Tubeless
Stick to traditional tubes or go tubeless? That's the million dollar question. Tubeless has many advantages when riding rougher country roads, providing several guidelines are met including the use of fresh, good quality sealant. Go tubeless and you can run lower pressures (for a more comfortable ride) and enjoy the advantage of less rolling resistance, lower weight and improved puncture resistance.
Tyre Pressure
Regardless of riding tubeless or with traditional tubes, dropping your tyre pressure will have a major affect on comfort. Again we asked Guy McCausland of Schwalbe Australia his thoughts on the optimal pressure to run.
"First up, I wouldn't change pressures too radically or too much to begin with," he said. "Generally speaking, a rider should drop 10 to 20psi (on wider tyres) without affecting speed."
"Anybody riding 100psi in a 28mm tyre these days is running too much," he continued. You've also got to take into consideration internal rim width. Older rims will have narrower rims – Schwalbe have a helpful list on their website that compares rim widths with tyre widths – it is worth a close look."
The helpful Schwalbe tyre / rim guide can be viewed or downloaded here.
Wheels tyres and tubes aside, what else does a rider need to consider when planning a trip on coarse to rough country roads?
Wheels
Riders have never had such choice when it comes to bike wheels. Quality carbon wheels make an enormous difference to overall comfort and performance. Investing in a proven wheelset is one of the easiest ways to dramatically upgrade your bike.
We have recently been testing the EC70AX wheelset from Easton. With hubs that spin forever, strong but lightweight carbon rims, and a 24mm internal width perfect for wider tyres, these tubeless-ready performance wheels dramatically improved the overall ride and feel of the test bike, particularly on less than perfect roads.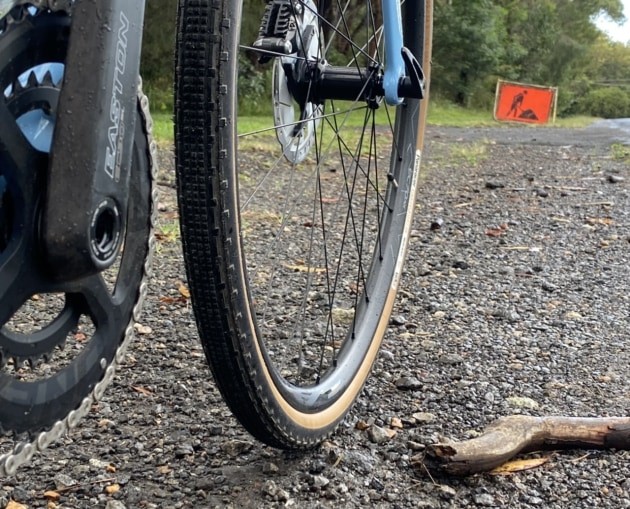 Bar Tape
Just like oils, bar tape ain't bar tape. Many makes and models are available at the local bike shop (LBS), and vary in thickness, grip, colour and breathability. Not 100% sure how to wrap tape? Ask a pro at the LBS and you'll see and feel the difference.
Gloves
A well-padded palm, quality grip, breathability and overall comfort are key attributes of good cycling gloves. While some hardcore pros ride races such as Roubaix without gloves – for a better feel of the bike – we strongly recommend quality gloves with gel padding.
Bidons and Cages
"The road was so rough my water bottle flew out of the cage!" No, we're not making this up. Water bottles can and do bounce out of cages but a few top tips can help.
Number one is to ensure your bottles and cages are compatible – they should be correctly matched, with the bottle fitting snuggly in the cage.
Slick, minimalist bottle cages may look great, but they're not the most effective or reliable option on rougher roads. Look for sturdy cages that properly grip the bottle. As for the two bottle cage mounting screws, be sure to check and tension them before the ride or event!
GPS Mounts
Many are surprised by this but even though the Garmin or Wahoo may firmly click into its mount, many are lost when riding rough surfaces. Top tips to reduce the risk of losing hundreds of dollars of GPS technology are these.
Insert a small plastic shim between GPS and mount to increase the locking pressure.
Fit a blob of BluTack inside the mount
Fit a lanyard between handlebar and GPS/Computer (many GPS's come with a lanyard).
Check the tension of your GPS/ Computer mount prior to the ride and add a drop of Loctite if it's prone to loosening.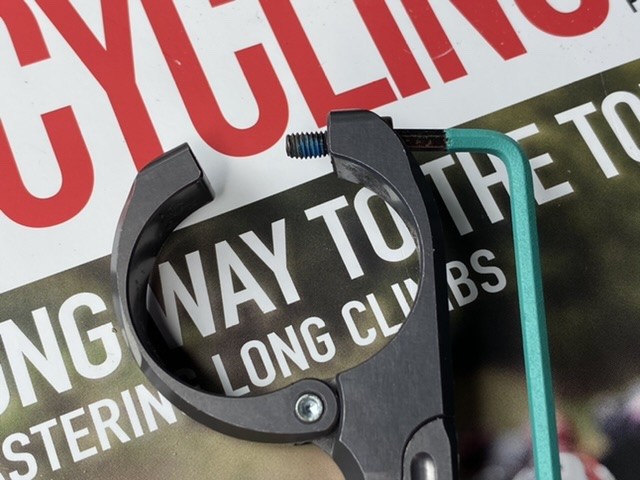 Saddle
Switching saddle close to a major ride or event is not generally a good idea. You want to wear in a new seat and really get the feel for it prior to properly putting it through its paces. But if time is on your side, and your current saddle is not up to scratch, looking at and researching the many saddle options available is a wise idea.
Bigger is not necessarily better and less, quite often, means more. While it's always a personal choice we'd recommend a quality cut-out style saddle from an established manufacturer. Models we've recently tested and enjoyed using include the legendary Selle SMP, the PRO Stealth power saddle, Fizik Versus Evo and Scicon Elan Power Ergo design saddle.
For more on preparing for rough regional roads you can see the video on the Bicycling Australia YouTube and IGTV channels. We'd also love to hear your tips – leave your comments below.