They're WorldTour newbies yet they're already winning—and winning big. If they could do what they did in adversity, what happens in more normal times, wonders Anthony Tan?
Change is afoot in men's professional road cycling. When I first got hooked on the sport in the early 1990s and began chasing the ridiculous dream of becoming a pro (professional dreamer, yes; cyclist, no way, José!), it was commonly accepted that to be a Grand Tour contender, or to be in the running to snag one of the five Monuments, your best chance would be from age 27 through to 32.
That accepted wisdom, for the most part, has held true for the past four decades. After all, over 107 editions, the average age of a Tour de France champion is 28.5 years.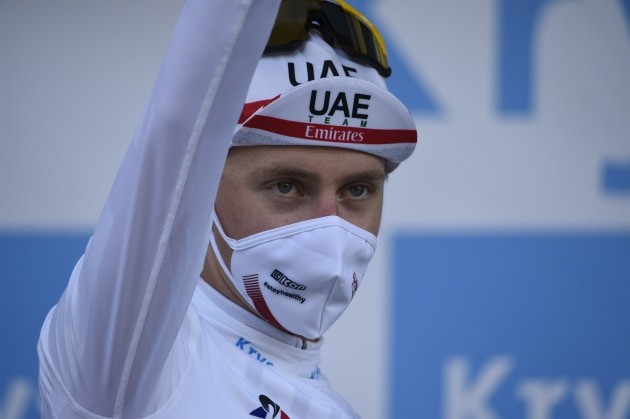 But at the 2018 Vuelta a España, third-year pro Simon Yates, who turned 26 the same month the race began in Málaga, rode with the authority of a racer far more seasoned. Bouncing back from his defeat-from-the-jaws-of-victory at the Giro d'Italia earlier that season (after wearing the maglia rosa since Stage 6, he catapulted out of contention two days from the finish), the Briton outfoxed and outgunned his elder rivals including four former champions, clinching his maiden Grand Tour victory.
The only rider in the top 10 younger than he was Enric Mas of Spain, who finished second and was 23 at the time.
It was a sign of things to come.
The following year, 26-year-old Richard Carapaz would become the first Ecuadorian to win the Giro, beating Vincenzo Nibali and Primoz Roglic. Then in July, Egan Bernal, just 22 years and 196 days young, would not just become the first Colombian to win the Tour, but the youngest since 1909 and the third youngest ever.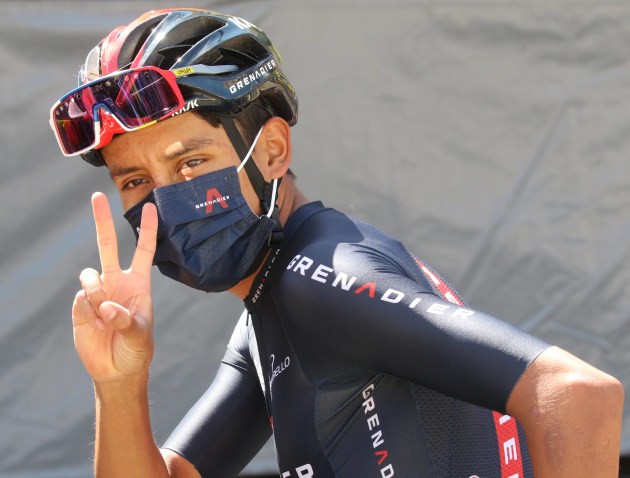 In 2020, COVID-19 upended what was previously a 10-month WorldTour calendar into a hundred-day race orgy—and the Grand Tours were rescheduled such that the Tour came first at the end of August, the Giro next on October 3, and the Vuelta on October 20. Quite incredibly, given the situation unfolding at the time, 21 events were run and won in a year where 1.82 million people were confirmed as victims of the pandemic. Credit must go to the governing body, race organisers and teams for keeping the majority of those involved esconsed in The Bubble while surrounded by high anxiety, mayhem and death.
In an environment where structured race programs were thrown out the window, we saw some of the most thrilling competition in years. Not since Greg LeMond's eight-second winning margin at the 1989 Tour have we seen such a nail-biting Grande Boucle, as baby-faced Slovenian Tadej Pogačar upstaged his countryman Roglic in a penultimate stage uphill time test.
For all the talk of riders being glued to their power meters, Pogačar, a second-year pro no less, didn't even bother using one—or any computer, for that matter—en route to victory on La Planche des Belles Filles.
He rode purely on feel. And if you thought Bernal was young when he won, Pogačar had to wait till the day after the race ended to say he was 22.
Millennial or Gen Z? It depends on which demographer you ask, but nevertheless, last year's Giro was perhaps more emblematic of a sign of the times, as Tao Geoghegan Hart and Jai Hindley, born in 1995 and 1996, fought tooth and nail for the maglia rosa. The situation may have been different had Geraint Thomas not crashed out (yes, again!) and Yates not contracted COVID; still, you can only beat who's in the race and by the time the race ended in Milan, the aforementioned pair were the two best riders.
This generational change is not just happening in Grand Tours: the feats of Belgian Remco Evenepoel, who took the Clásica San Sebastián at age 19 and last year, won four stage races in succession before a crash at Il Lombardia ended his season; and Swiss rider Marc Hirschi, winner of La Flèche Wallonne and Stage 12 of the Tour in 2020, aged 22, are testament to that.
…Tao Geoghegan Hart and Jai Hindley, born in 1995 and 1996, fought tooth and nail for the maglia rosa…
These riders don't want to spend the first five years of their career carting bidons for their leaders. They believe they are already leadership material—and the results support that belief. From their junior years, the type of training they're doing is mimicking that of a fully fledged professional, so by the time the cream are picked up by WorldTour or Pro Continental teams, they're accustomed to the science, nutrition, and technology behind the sport, and the lifestyle changes it demands.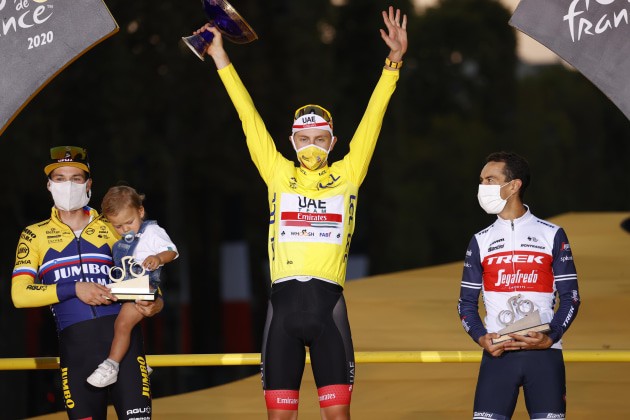 It's not like Gen Z have taken over completely, however.
From the UCI rankings at the start of 2021, only five out of the top 20 riders are aged 25 or less—and just eight out of the top 50. And just as there is space for prodigies, there is also room for late-bloomers: our own Richie Porte did not make the Tour podium till he was 35; former middle distance runner Mike Woods of Canada did not join cycling's major league till he was nearly 30; and last season Roglic, a former ski jumper, now 31, found redemption after his Tour misstep to win Liège-Bastogne-Liège and the Vuelta for a second consecutive year.
That the sport contains everyone from Evenepoel to Alejandro Valverde, who turns 41 this April and is twice the age of the Belgian wunderkind, is, to me, a good thing. Eclecticism by age, nationality, and background only makes the stories behind the stories more varied and pro cycling more interesting. The only requirements for entry to the WorldTour should be to pedal hard and pedal fast.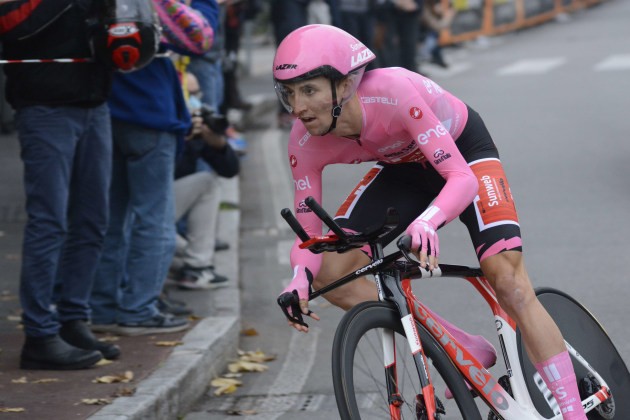 Will a more normal season favour the experienced and see a resurgence from the likes of Chris Froome, Vincenzo Nibali and Jakob Fuglsang, or, like their social media profiles, will the early-to-mid 20-somethings continue to trend upwards in the Grand Tours? Will Millennials Wout van Aert and Mathieu van der Poel fight out the Spring Classics the way Fabian Cancellara and Tom Boonen did in their heyday, or have old hands Peter Sagan, John Degenkolb and Greg Van Avermaet got something to say about that?
Professional sport is riddled with cases of being too good too young. Mental wellbeing is as—if not more—important than physical health. When you've reached the zenith at 21 or 22, as Pogačar has done, what else is there to strive for, other than more of the same? Many have said it's far easier being a worker than a leader, yet his preternatural talent chose the path for him rather than a premeditated move towards stardom.
Like those who've come before and after, his greatest challenges will undoubtedly come off, rather than on, the bike. Thankfully, he appears to have a good head on his shoulders and, equally, good people around him.
Twitter: @anthony_tan