Smart, stylish and secure, we take a close look at a German-made indoor bike storage solution plus offer readers the opportunity to win a bike rack!
They say the better ideas are the simplest, and this smart bike storage solution would certainly have to be up there as one of the best of them.
Over the past few months we've been testing out three different wall-mounted storage options from Germany-based Parax.
Simple, stylish, space-saving and easy to install, there's a lot to like about the main focus of this review, the L-Rack. This model is actually one of three from the relatively young company that's headed up by Torben & Fridolin, two cycling mates who used the Kickstarter crowd funding platform to get Parax rolling in 2016.
The L-Rack, as its name suggests, is a hinged rack that folds close to flush against the wall when not in use. Open the unit to the horizontal position and you'll see the padded top tube cradle along with a flat storage area suitable for a helmet or cycling shoes.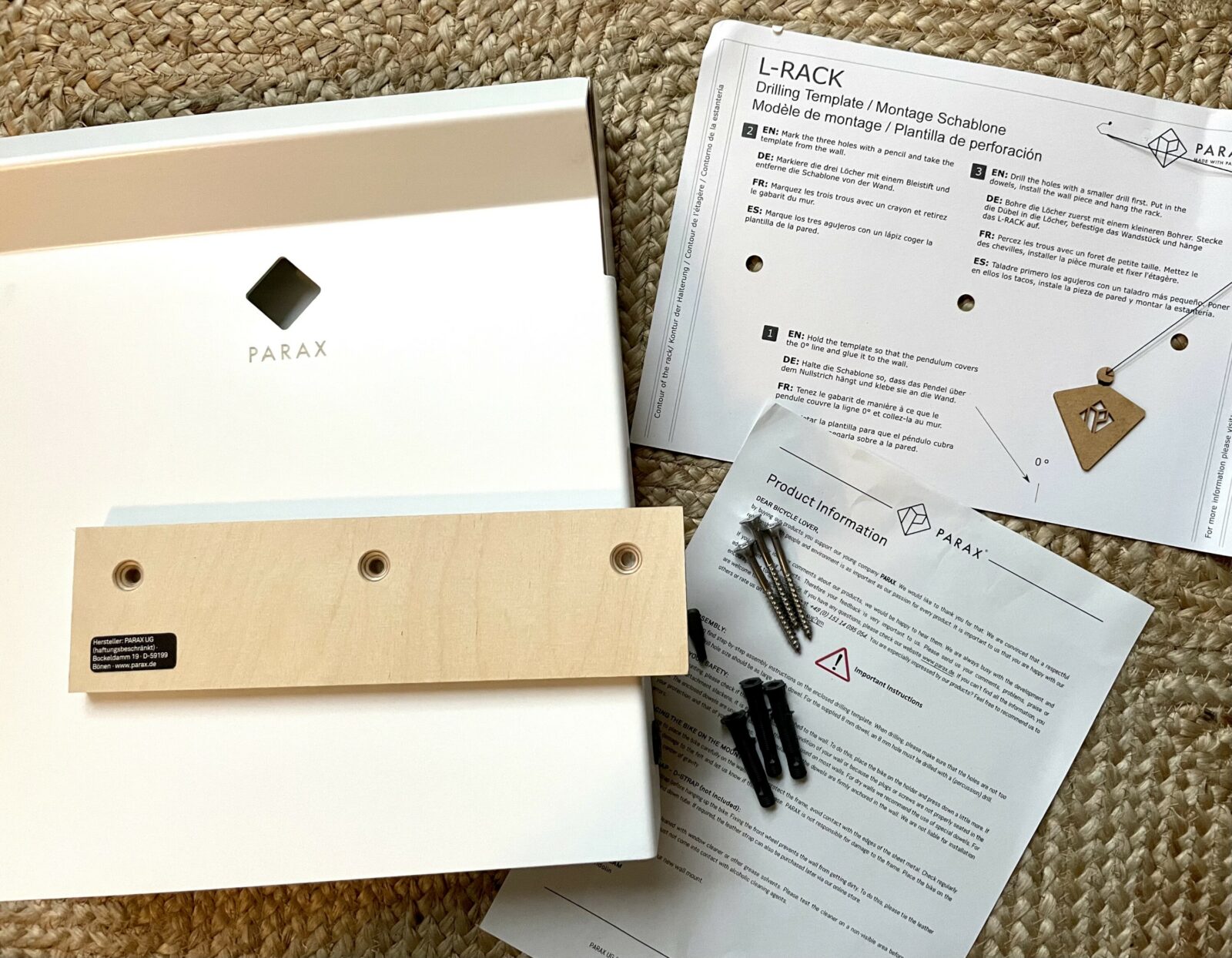 To installation, and it's an absolute cinch. Using the three supplied stainless mounting screws, attach the wall bracket to the chosen location (front and centre in the lounge or living room would be our choice!).
Place the mount onto the angled bracket and let gravity take over from there. Open the L-Rack, place bike in cradle, then stand back and admire.
Win one of three Parax bike racks – click here for the competition page.
Attention to detail certainly seems to be one of the core principles of Parax. Examples of this include the craftsmanship and quality of their products, and even the inclusion of a drill bit / hex key for mounting + drilling template and pendulum to help ensure a level fit.
Sturdily constructed of powder-coated steel and melamine-coated birch plywood, the rack will support up to 20kg.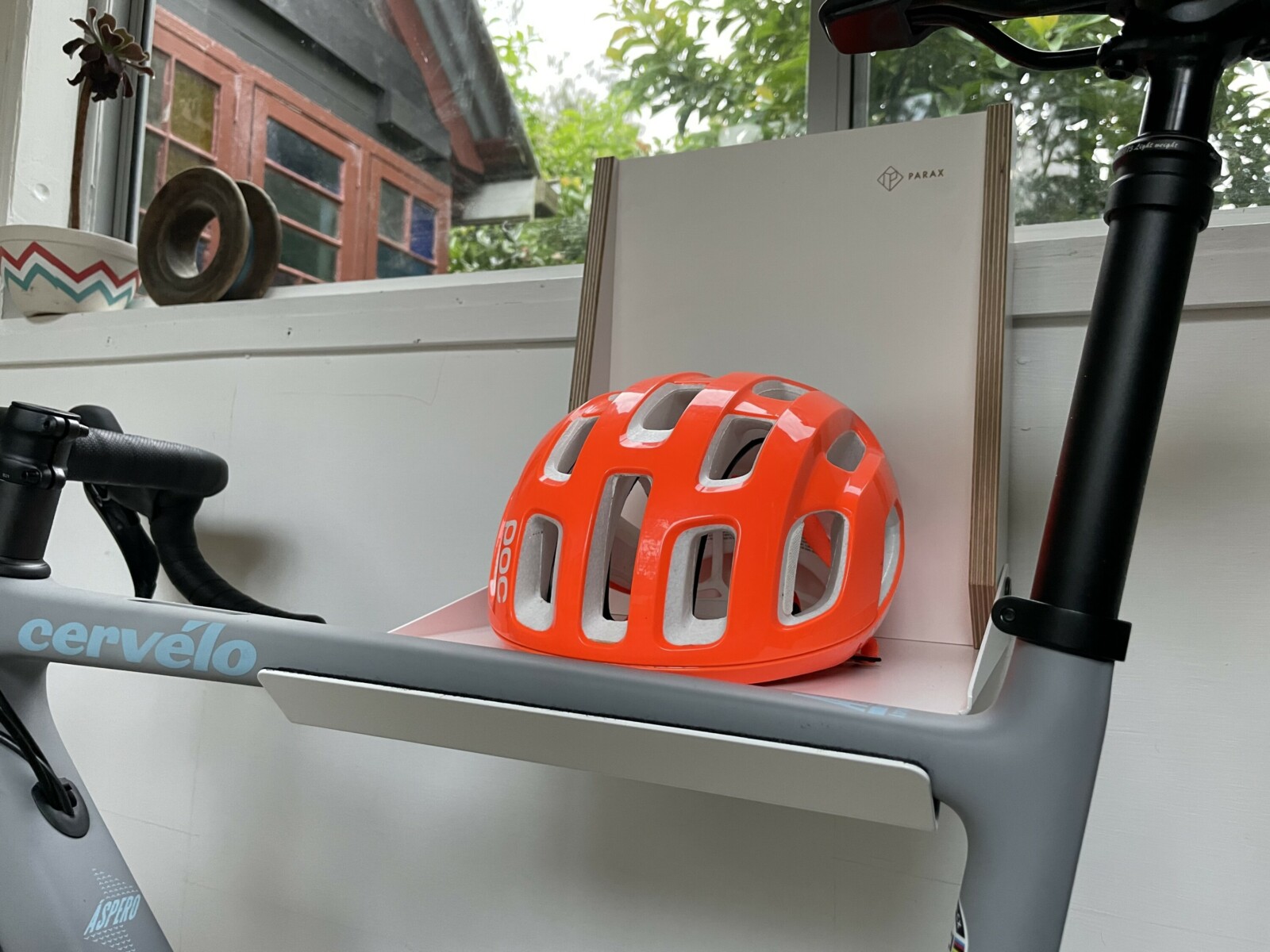 As mentioned earlier, the L-Rack is one of three wall-mount offerings from Parax. The others are fixed (i.e. not hinged) wall mounts. These are the D-Rack, a minimalist diamond-shaped design that protrudes from the wall, and the S-Rack, a fixed design that features an integrated shelf for additional storage. Parax also sell a leather strap—known as the D-Strap—designed to hold the front wheel level with the frame.
Negatives are difficult to come up with, I can only think of one and we'll get to that in a sec.
The racks are stylish, strong, purposeful and practical—they put your pride and joy front and centre, safely and securely inside the house and look absolutely great.
Back to that negative, and it's distraction. Working from home, as many of us do, I keep turning around to check out my bike and imagining that next ride.
Well done Parax, this is a super impressive offering.
More at www.bspokevelo.com.au
Win A Parax Bike Rack – Click Here For The Competition Page.