Aussie sprinter Caleb Ewan finished 2nd at the longest Classic of the season, the 2021 Milan San Remo. His second second place finish in the iconic race, Ewan said "I'll be back" after Jasper Stuyven of Trek Segafredo won the 298km race.
26-year-old Ewan was part of a group that remained after the ascent of the Poggio. In the final kilometres Stuyven attacked and held off the chasing group to enjoy the victory.
"The first time I finished second in 2018, I thought it was a good result as it was only my second participation in La Primavera. Now, it's a major disappointment," said Ewan.
"That second place in 2018 confirmed that I could potentially win the race one day and that is why most years, Milan-Sanremo is a main goal for me. I knew I was coming into the race with good form and this year, I really tried to improve my climbing. I even practiced that attack on the Poggio many times."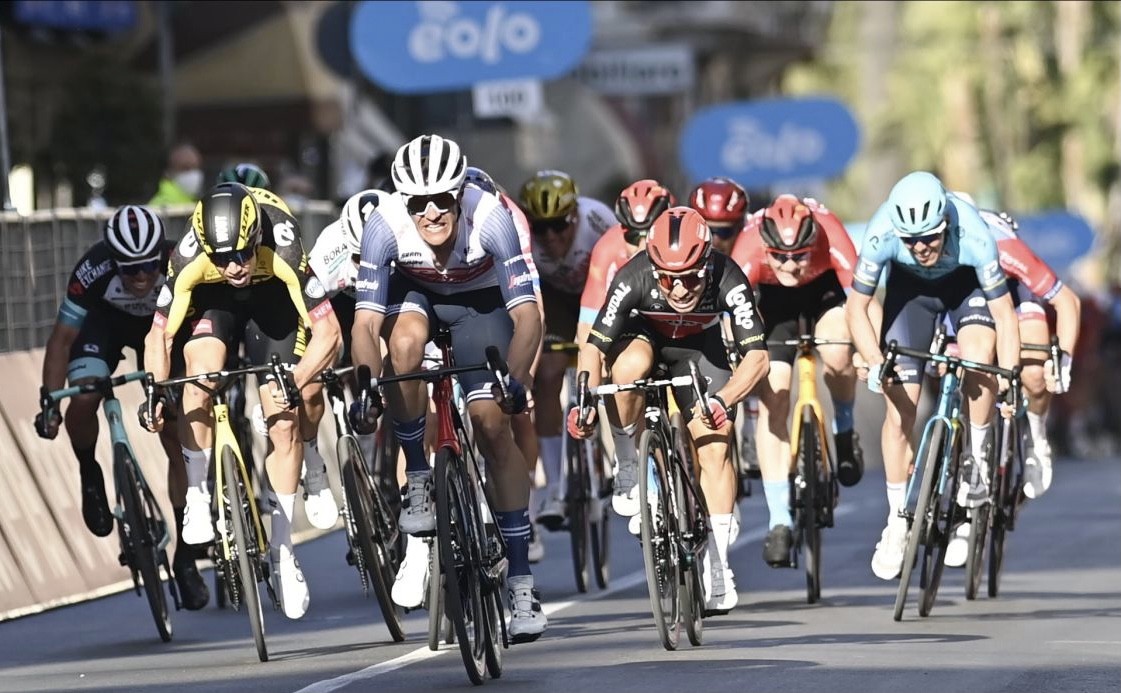 Caleb said he was in a good position during most parts of the Poggio.
"When they went, I was suffering a bit but I still had enough left to follow them and I was actually quite comfortable," he said.
"Of course, it would have been nice to have one teammate left in the final kilometres. In this situation it's always a lottery and you just have to wait and take the risk. I took it and did what I needed to do to win.
"Jasper was just too far in front and I definitely don't have any regrets. There was a lot of looking around and in the end, we waited just a little too long. But if I would have gone earlier, I maybe would have faded in the end. Nevertheless, it's a disappointing result", he concluded.