Following the recent global release of the innovative Specialized Roubaix and Ruby models with revolutionary 'Futureshock' dampener in the steerer, we've tracked down one of the new bikes to take a closer look.
Ogling over a black 'Pro' level equipped Roubaix, a bike that retails for $6500 here in Australia, it was instantly obvious the bike is a game-changer.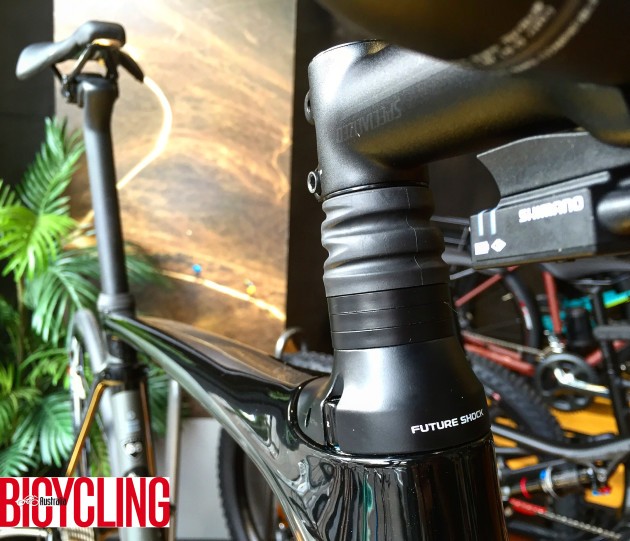 It will clearly be a popular choice for riders involved in the booming Gran Fondo and endurance scenes. A bike equally at home on a short local loop with mates through to all-day events such as the 160km Bowral Classic – this machine will cover it all.
The obvious standout feature is the above mentioned 'Futureshock' front end shock absorber system. That said their are a number of other key features that position the new Roubaix ahead of the rest – the lighter frame, shorter wheelbase than the previous model, a lower riding position and unique shock absorbing seat post set up.
Both models only come equipped with disc brakes and top-end models are shipped with a small utility box that holds a spare tube, tyre levers, spare air etc.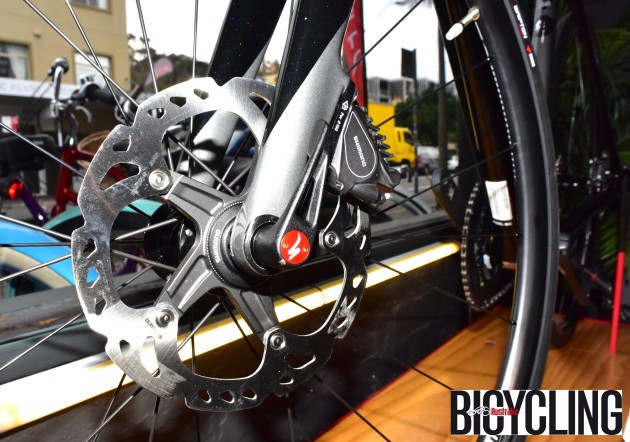 The bike we looked at was not fitted with the company's new Roval CLX 32 wheelset, wheels stated to be the lightest carbon clinchers ever produced by Specialized and designed to accomodate a 26mm tyre.
The 2017 Roubaix and Ruby range covers a broad spectrum of price points. Starting at $3,300 for the Roubaix Elite, the model maxes out at $11,500 for the pro-level spec'd Roubaix SW ETAP. If you are looking at a new Ruby the start point is $2,300 for the SL4 Rim, rising to $11,500 for the top-of-the-range ETAP model.
For further details check out our original article here article or join the converstaion on our Facebook page.