KASK have released a standout new helmet, the 'Utopia' having been extensively tested with lab results showing savings of up to 6 watts at 50kph compared to 10 competing helmets.
Like many other KASK helmets, the company's latest release has been developed with Team Sky to ensure the helmet is designed and tested in the toughest conditions possible and able to withstand the demands of pro riders. Team Sky recently used the Utopia in selected stages of the 2018 Santos Tour Down Under, wearing the white helmet to match the team's 2018 kit.
Utopia 'Pushes The Boundaries'
Ylenia Battistello, KASK's cycling brand manager, said the company was excited to extend their road helmet range and push the boundaries even further with Utopia.
"We are really grateful to have such talented athletes on hand to test our products at the highest level, and have access to such hi-tech facilities in order to ensure design perfection," she said.
Carsten Jeppesen, Team Sky's Head of Technical Operations said when it comes to aerodynamics there is little that is more important than the helmet.
"But it's not just about aerodynamics," he said. "The safety of our riders is our first priority, and KASK share this philosophy. In addition to this our riders need comfort, breathability, temperature management and style, all of which to contribute towards optimizing performance. Working with KASK on the development of the Utopia has enabled us to hone in on many of these areas to produce a fully tested, well-rounded helmet, which proves to be a great addition to the versatile KASK range."
Extensive Inhouse Testing
To develop the Utopia, KASK tested 10 of the best road aero helmets on the market in the wind tunnel, and created a 3D scan for a computational fluid dynamics (CFD) simulation. The helmets were tested at various speeds and yaw angles to reflect cross winds. At the end of the test, the drag data of Utopia versus the best competitor helmet resulted in a saving of up to 6 watts when riding at 50kph.
Aerodynamics is at the forefront of Utopia's design with ventilation also a key factor considered during its development. Suitable for riding road racing and triathlon, Utopia can be used year-round in all climates, due to its refined design to keep the rider cool, especially when riding at high speed.
Breathable Quickdry Technology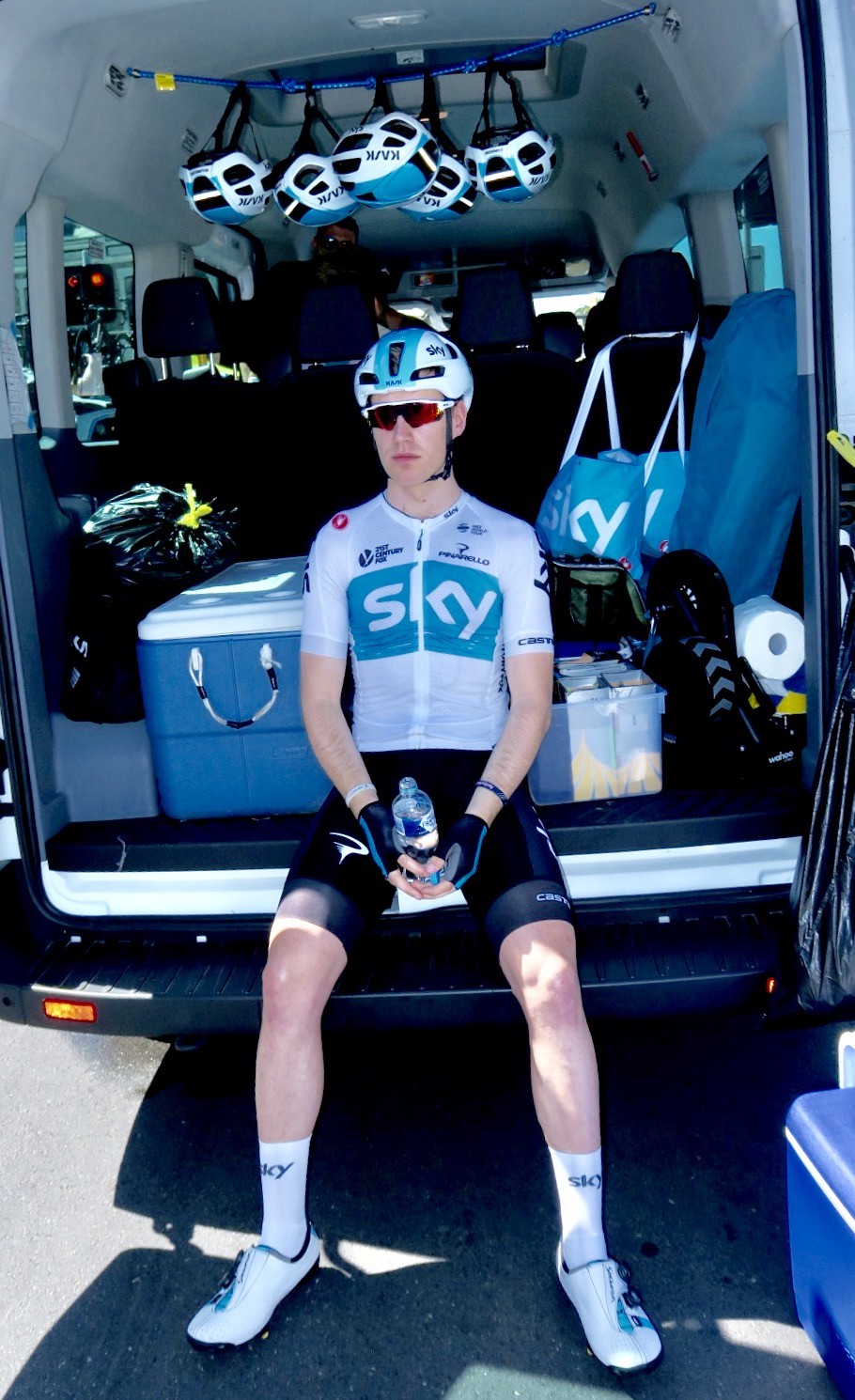 The helmet features a breathable and quick-dry padding, offering a 5mm layer of fast-wicking material called Resistex that takes moisture away from the rider's head and moves it to the helmet's outer shell, contributing to a helmet that's comfortable to wear all day.
*Resistex Carbon is a yarn with unique technical characteristics involving a continuous filament of conductive material based on active carbon. Benefits of using this fibre include –
Antistatic – disperses electrical charges accumulated from the environment during physical exercise.
Bacteriostatic – respects the skin and protects from bacteria and polluting allergies.
Heat Regulating – fibres speed up the evaporation of perspiration and help maintain a constant temperature.
Key features of the Utopia
Super lightweight at 235g (in size medium).
Vents are designed to improve aerodynamics and cooling.
Quiet riding experience thanks to the reduced windrush close to riders' ears.
Internal channeling has been redesigned to further improve the aerodynamic capacity.
Uses the easily adjustable Octo Fit adjustment system.
The Utopia will be available later in 2018 and available in three sizes – Small: 50-56, Medium: 57-58 and Large: 59-62. Pricing will be announced shortly.