The May / June edition of Bicycling Australia is out now with a major bonus on the front cover of newsagent copies – a Black Sheep face mask.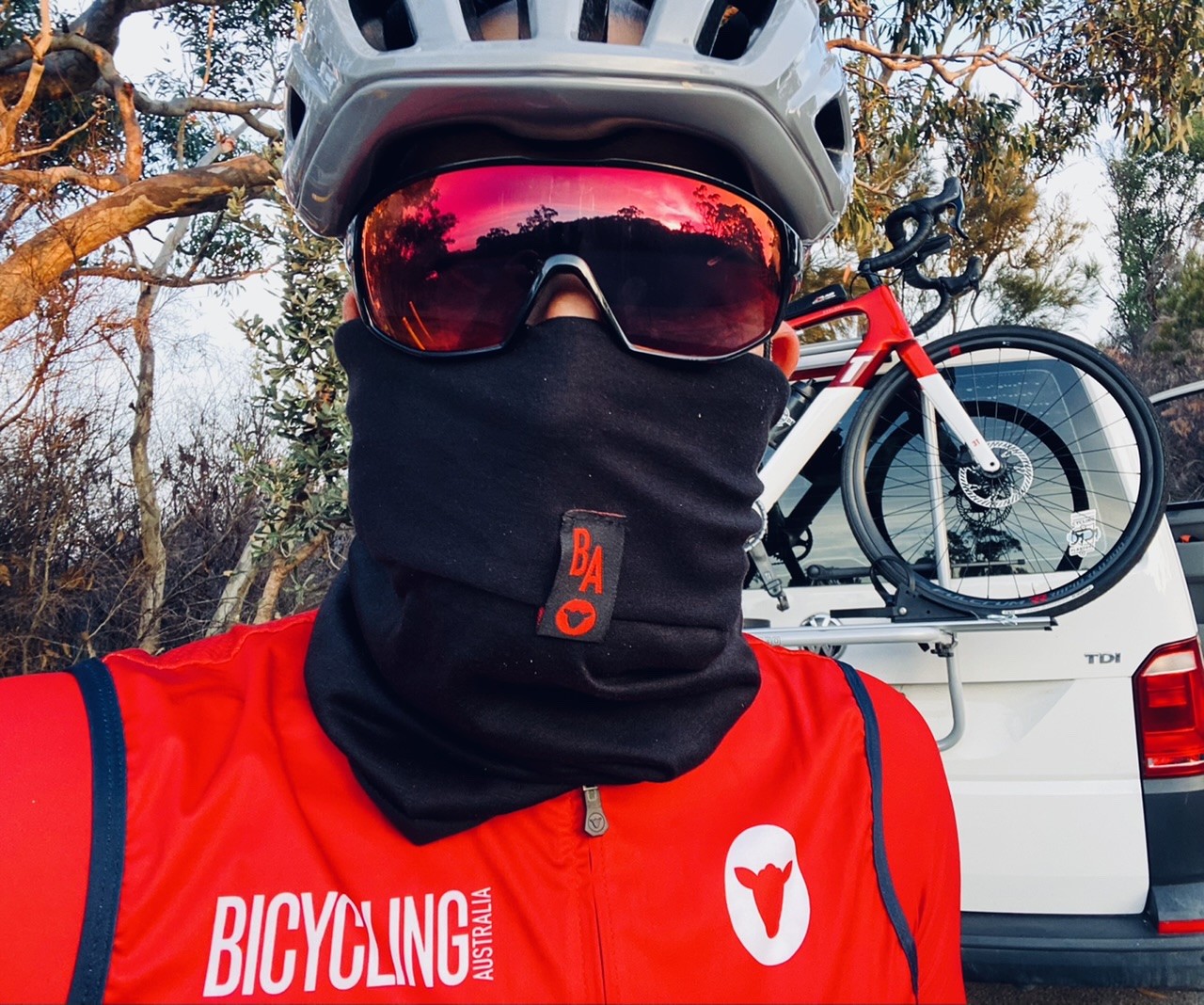 Custom made by Black Sheep Cycling, the soft and comfortable buff features a stylish Black Sheep / BA logo and is a must-have accessory for those crisp early morning or late afternoon rides. It's a versatile item that can be used as a neck warmer or a single or double layer face mask. We trust you'll enjoy using it and your rides will be all the better and more comfortable with this free mask.
Free Black Sheep Face Mask Plus A Packed Edition
Inside edition 229 of Australia's foremost cycling publication you'll find –
Part 2 of the popular 'Australia's Best Climbs' series – a look at Ben Lomond in Tasmania and Mt Donna Buang in Victoria.
An extended interview with the one and only Carlee Taylor.
A major feature on gravel tyres including a comparo of all options available.
We hit the road for a gravel and 4×4 adventure in wild lands north of Sydney.
'Mid-Foot Cleat Position' – A detailed look at the pros & cons.
'Weekly Training Plans' – How to structure your indoor training to be a stronger, fitter and faster outdoor rider.
Plus we ride and review Easton EC70AX Carbon wheels, a TREK Domane+ E-Road, Pinarello's phenomenal F12, a classic Colnago Tecnos and loads more products & accessories. And our regular columnists – Anthony Tan, Lee 'Hollywood' Turner, Coco-Louise Henry, Peter Maniaty and more.
It's a jam-packed edition of Bicycling Australia plus of course that bonus Black Sheep face mask on the front cover. Visit your nearest newsagent today and grab yourself a copy.