Garmin have released completely revised premium model GPS-based cycling computers, the Edge 530 and Edge 830.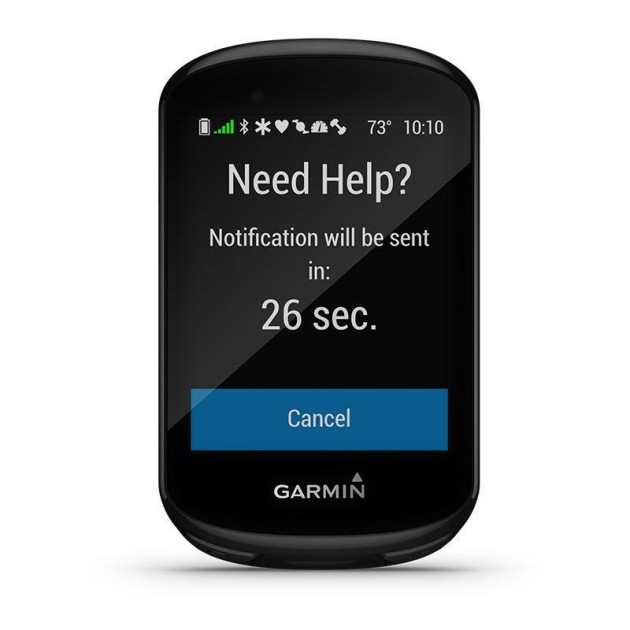 These latest computers combine new dynamic performance insights, cycling safety features and advanced mapping capabilities into a lightweight design for use on all terrain.
The fundamental difference between the two is the 830 features a touchscreen while the 530 is controlled via traditional but slimlined buttons.
Both units are packed with new features – key highlights include a battery life of up to 20 hours, new safety features, simplified smart navigation and routing and some innovative and intuitive additions to help with performance when climbing.
New features include –
Dynamic performance monitoring provides insights on your VO2 max, recovery, training load focus, heat and altitude acclimation, nutrition, hydration and more
The new 'ClimbPro' feature automatically shows the remaining ascent and grade when you're climbing while following a route or course. This shows you how much you have left to suffer, helping you gauge your effort to the summit
Cycling safety features² include new bike alarm, group messaging and tracking, incident detection and compatibility with Varia™ rearview radar and lights so you can see and be seen
Includes routable Garmin Cycle Map with popularity routing — which helps you ride like a local — plus off-course recalculation and back to start; mountain biking model has integrated Trailforks data, including trail difficulty ratings
Customize with free apps, widgets and data fields from the Connect IQ™ Store
MTB dynamics track jump count, jump distance and hang time as well as Grit, a measure of the ride's difficulty, and Flow, which tracks the smoothness of your descent so you have a score to beat next time
Battery life: up to 20 hours with GPS; extendable up to 40 hours with the optional Garmin Charge™ power pack or in battery save mode
A new function that pairs the unit with Shimano STEPS ebike systems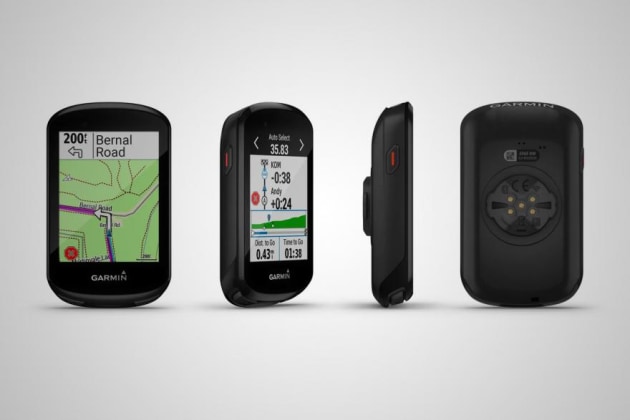 Road, MTB & Gravel Riders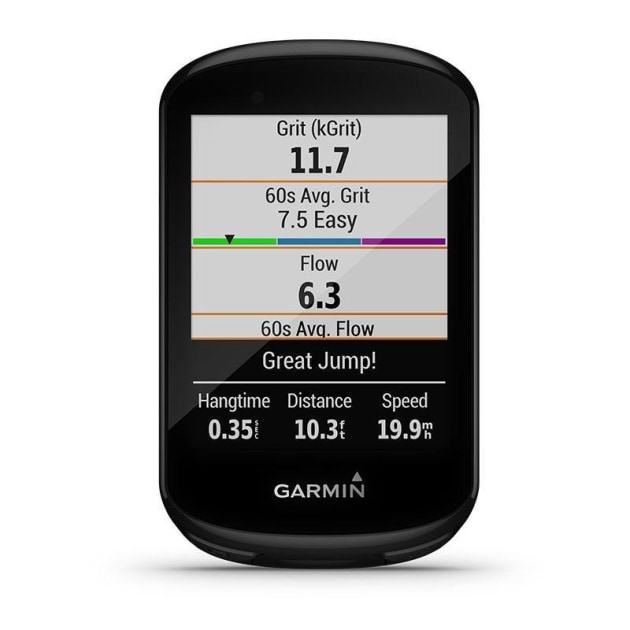 There are more additions for those who like to venture off the road or swap one device between two or more bike.
The Edge 530 and Edge 830 feature new integrated Trailforks data as well as mountain bike dynamics including jump count, jump distance and hang time, making it easier to tame the trails.
Ideal for riding no matter the weather conditions, the Edge 530 features a button design and a 2.6-inch high-resolution, colour display, whereas the Edge 830 offers a touchscreen display that is quick and responsive, even when wet or used with gloves.
Garmin 530 Specifications
Water Rating: IPX7
Unit Dimensions: 5 x 8 x 2 cm
Weight: 75.8g
Display 6.6 cm
Resolution: 246 x 322 pixels
Battery Life: 20 hours, 40 hours battery save mode
Connectivity: ANT+, BLUETOOTH, Wi-Fi
Price: $449
Garmin 830 Specifications
Water Rating: IPX7
Unit Dimensions: 5 x 8 x 2 cm
Weight: 79.1g
Display 6.6 cm
Resolution: 246 x 322 pixels
Battery Life: 20 hours, 40 hours battery save mode
Connectivity: ANT+, BLUETOOTH, Wi-Fi
Price: $599
Further details at https://buy.garmin.com/en-AU/AU/p/621224