Matt Conn investigates what a selection of top line pro riders do at the end of long season, discovering that it's far from a few months sitting and watching cricket with a beer in hand.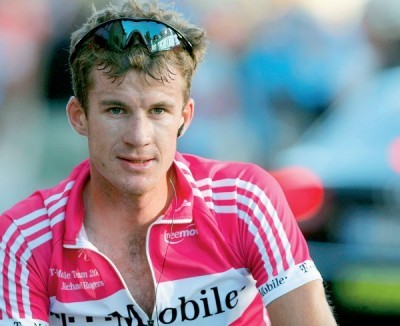 Long gone are the days when professional cyclists finished their season in early October and hung up their bikes until the early season training races at the beginning of February. Now, with the increasing global appeal of the sport, riders can find themselves racing in different continents or even hemispheres, nearly all year round. As well as the extended season, the nature of the races has changed over the past 20 years. Early season European events like the Challenge Majorca or Tour of the Mediterranean are not a social roll-along to help the majority of the peloton get into shape for the spring classics. These days it is more likely to feature riders fresh from the Tour Down Under, fine tuning their race preparation to make a full on assault at the first pro tour points on offer. some riders like German sprinter Erik Zabel still contest the winter sixday races in their off season.
The majority of the riders he races against,however, are track specialists who ride the road season primarily as preparationfor their circular exploits in the darker, colder months. With pre-season get together, training camps in South Africa or theUnited States, there are not many riders who have the opportunity to takemore than a few weeks away from the bike every year. The demands of thesport do not allow for a rider to let themselves go over the winter months and then race back into fitness as the season progresses.
The expansion of the Pro-Tour has also meant that teams requirenearly two completely separate rosters:
One to contest the major tours andthe other concentrating on the early season and then late season classics.While there will be times throughout the year when riders from both programsmay race together, Bicycling Australia spoke to representatives ofboth camps to see if there were any major difference between what theydo in their off season and how this affects their preparation for the 2007European road season. At the time of the interviews, only Rogers knewwhere he would be racing in the coming year, but as the end of seasonmerry-go-round came to a halt it has transpired that all three would bepart of the magenta clad, revolutionised T-Mobile line up.
The Classics Man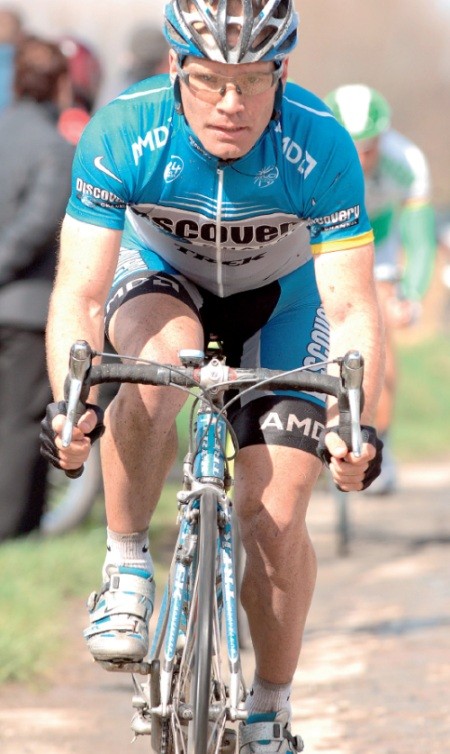 Age: 32
Nationality: British
2006 Team: Discovery Channel
2007 Team: T-Mobile
Roger Hammond has been a professional cyclist since 1998. It was his consistency in the early season races in Belgium that brought him to the attention of the Discovery Channel team who signed him to help George Hincapie win Paris Roubaix. For most of his professional career, Hammond raced cyclo-cross during the winter and as well as being a multiple British Champion in the discipline, he still receives a lot of kudos in the low countries for his 1992 junior world championship win in the off road event. When the third place finisher at Paris-Roubaix signed on for Pro Tour team Discovery, he bypassed the cyclo-cross season to ensure that he would be in top form for the most important races for his season, the Northern Classics. "I don't tend to take that much time off the bike actually, because it's quite hard to get your fitness back," says Hammond about how much cycling free time he takes in a year. "I'm going to stop straight away after the Worlds (in Salzburg). It's been quite a long season and I'll just take a couple of weeks off and do nothing." With a background in cyclo-cross, it is no surprise to see that Hammond is comfortable doing some cross training to help build his early season fitness. "I'll do just a bit of running and gym work to start building up again and then I'll probably get back on the bike around the middle of November."
With only two weeks back on the bike, Hammond will head to a December training camp, "And then another two week camp in January. By February we'll have already started racing." With the spring classics his major focus, don't expect to see the Belgium based Brit Down Under, working on his tan and getting in the kilometres in January. "They don't tend to send us to the Australian races because of the jet lag for the early season classics," he adds. "They tend to leave the guys who specialise in those races in Europe so it's not too strenuous."
The Big Tour Rider
Michael Rogers
Age: 27
Nationality: Australian
2006 Team: T-Mobile
2007 Team: T-Mobile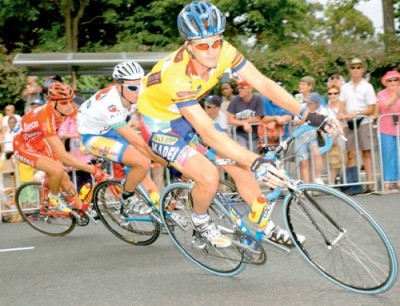 Year in year out, Michael Rogers knows his objectives for the coming year: hit peak form in July and then back up again for the world time trial championship September. For 2007, Rogers will be team leader at the Tour de France instead of the number one support rider and he has also decided to take at least a year away from the Time Trial event at the Worlds to regain the hunger for the event where he has been thrice World Champion. Following his disappointing eighth place at the Worlds, Rogers extended his season to include the Tour of Lombardy and then it was down tools for the off season.
"I just take a month off," Rogers says. "Every year I start training on the first of December and if I can get a couple more weeks by finishing earlier, that's all the better.
I really enjoy my break and from about June onwards I'm looking forward to it." Last year Rogers did indeed get a few extra weeks to himself at the end of a hectic season. "In 2006 I had seven weeks completely off the bike and didn't even touch the thing. I was a little bit behind the eight ball at the start of the year, but I came back," he smiles. "This year I don't feel like I need such a long rest, so maybe around a month." As for cross training, he adds that he might do a little mountain biking or some gym.
The Tour Down Under might feature in Rogers' program depending on the movements of his team and he usually finds it to be a good start to the year. "I've always had quite a good year when I've done the Tour Down Under (he won the race in 2002) and obviously it's the only chance I get to race in Australia." As an indication of how different the preparation is for a Tour de France specialist like Rogers, he knows he won't be anywhere near competitive in January. "It's important to do the Nationals, but usually I'm not in any position to be able to race," he says realistically. "I can go there and finish it if I'm lucky but there's no point in doing that." A high level of motivation is another factor important for any rider looking at heading out to train during the northern winter and Rogers has no shortage of that. "I'm certainly looking at going (to the Tour de France) as the team leader," he beams. "I think I have earned that this year after still running tenth, working full time for someone else. I'm looking forward to the challenge of it."
"There are not many riders who have the opportunity to take more than a few weeks away from the bike every year." – Matt Conn
The Team Rider
Axel Merckx
Age: 34
Nationality: Belgian
2006 Team: Phonak
2007 Team: T-Mobile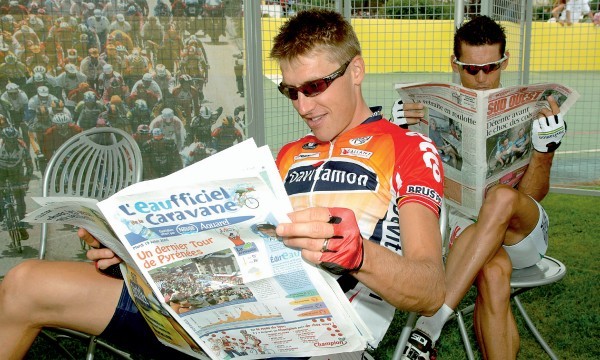 When Bicycling Australia spoke to Axel Merckx in early September the tall Belgian rider was still without a team for 2007. A strong showing in what was to be his second last year as a professional looked set to end on a sour note with the disbanding of his Phonak Team. Unwittingly caught up in the fallout from Floyd Landis' positive dope test at the Tour de France, instead of spending the off season preparing for his 14th and final year as a professional, Merckx was trying to find a team that was prepared to pay a fair wage and offer a decent program for one of the sport's top tour domestiqes. Motivation was a word Merckx repeated often and he certainly had not resigned himself to being unemployed for 2007. The Tour of Britain was Merckx's last race for 2006 but just because there were no competitive outings remaining for the year, it didn't mean he was hanging up the bike. "I'm going to keep riding for a month over there in Canada and then depending if I have a contract or not, I'll start my program," he says. "I want to do one more year because I have the motivation to do one more year and do it very well. Then, that will be it. After 14 years, I'll be 35 next year and I want to enjoy my family life and do something else." As for how he would start his build-up, given a best case scenario, the Olympic bronze medallist was looking to have a similar slow build-up to Rogers, albeit starting a month earlier. "I'll take it easy for the month of October and then I'll start training properly in November. I'm still motivated to do a really good season next year and hopefully make the best out of it." Merckx has signed a one year deal with the T-Mobile team and so will be going to the same January training camp as Roger Hammond and Michael Rogers. The Belgian will get the chance to do one final season and it is almost poetic that it will be with the team who gave him his start as a professional back in 1993.