Norwegian Tobias Foss is the 2022 UCI Time Trial World Champion after a blistering ride in Wollongong today.
Foss beat favourites including Filippo Ganna, Remco Evenepoel, Tadej Pogacar and Ethan Hayter to win his maiden Rainbow Jersey. Stefan Kung finished second with Remco Evenepoel third.
"Oh my God, did that just happen, did I just become World Champion!," Foss said from the hot seat.
"If I were to finish 10th today I'd be really satisfied,'' he later said as the victory started to sink in.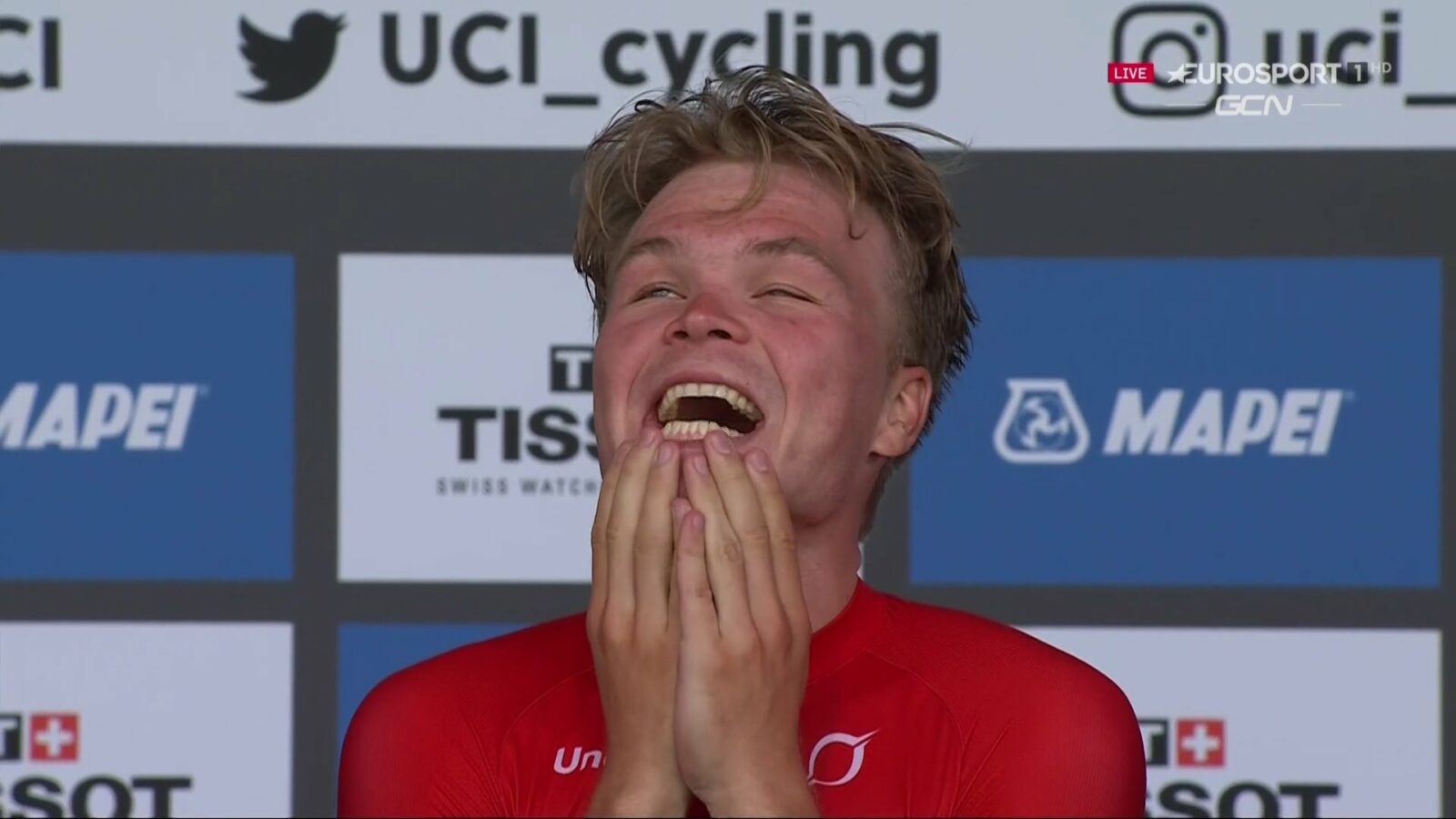 "To wear the jersey will be very special," he continued. "The course was technical, you had plan ahead, to work on the climbs and make up time on the descents."
"I think it's unbelievable whats happening. I dreamed of this, but it's unbelievable, especially when I have so much respect for the riders around me," Foss added.
"My shape was good but the win was unexpected. I was eager to go deep so it was good preparation, good execution and it's unreal."
The ITT Rainbow Jersey is the biggest career victory for Jumbo Visma rider Foss, who also won the Norwegian National TT championships in 2020 & 2021.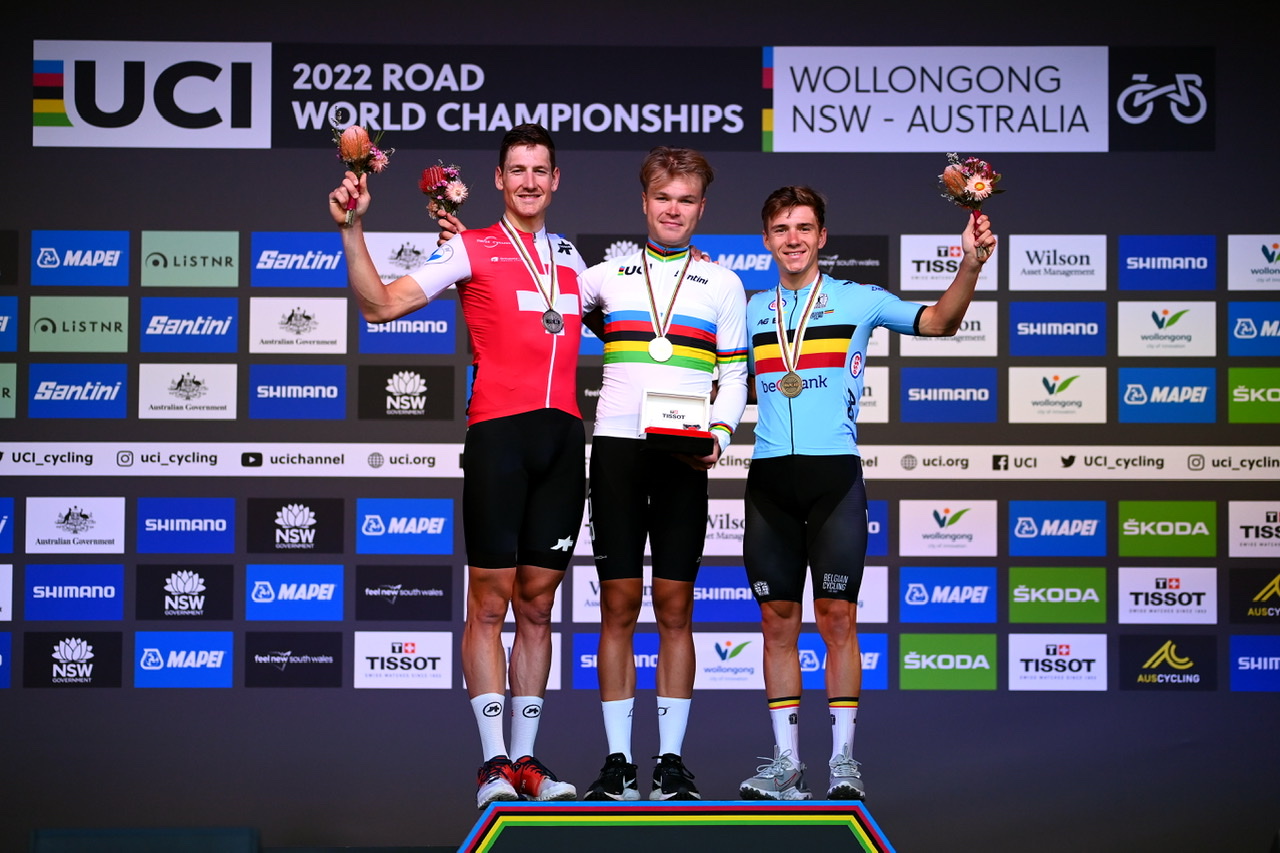 Vuelta Winner Tired But Third
Speaking to journalists after the race, Vuelta Espana winner Remco Evenepoel said he "was a bit surprised to hear Tobias Foss had won the race."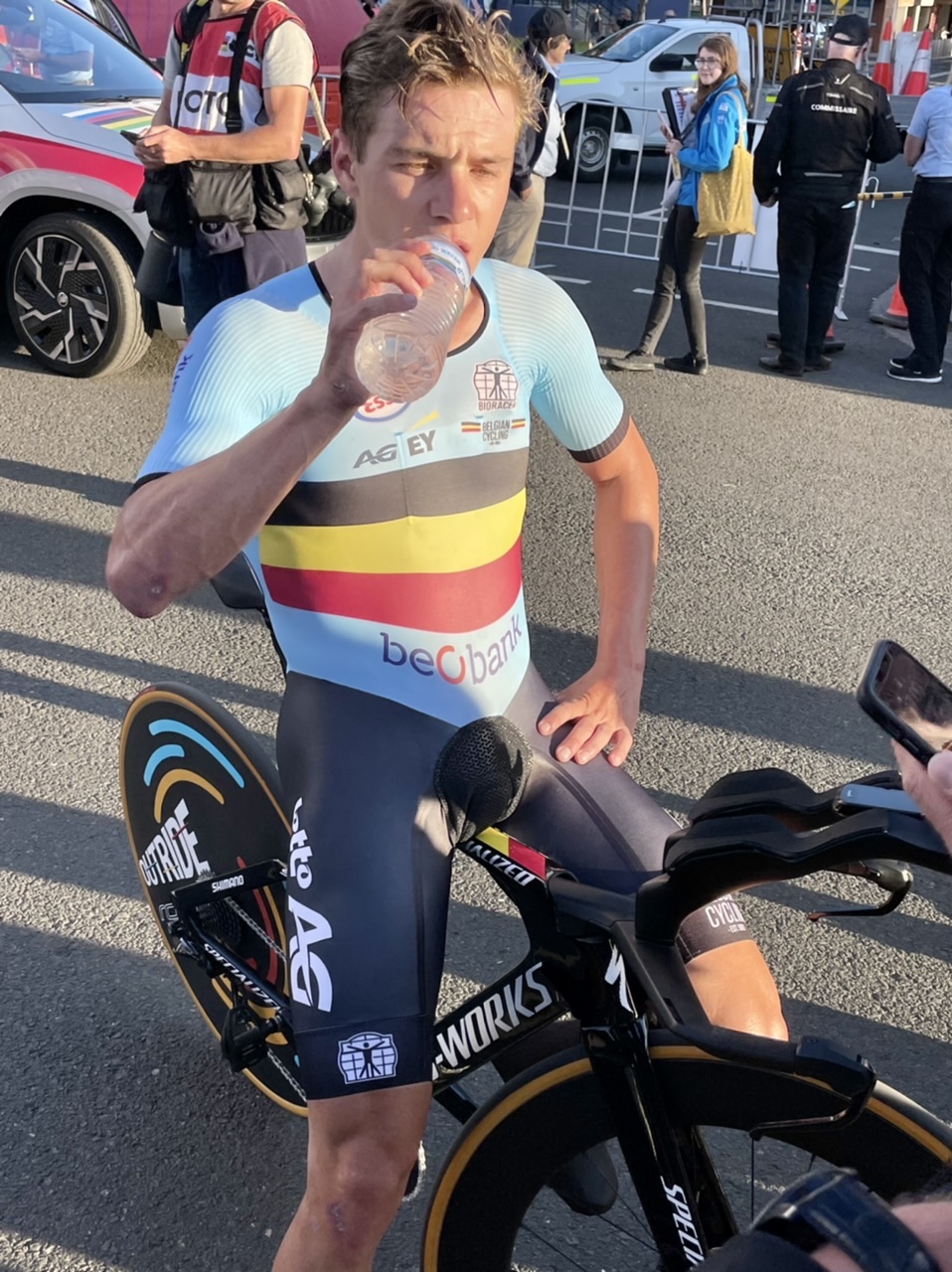 "I think he (Foss) rode the best second half of the race. He was the strongest in the end."
Asked how he was feeling after a gruelling three-week Vuelta then the long haul flight to Australia, Remco said the travel and fatigue was getting to him.
"I feel I could fall asleep right now. I will need fresh legs for what will be close to a 7-hour race next week."
"At the beginning of the week I was not good, not good at all," he said.
"I think what I could do on my bike today was good. I have nothing to complain, nothing to be sad about."
"I want to enjoy a bit of the Australian culture and country," he said.
Evenepoel concluded by saying he now needed to recover and "take this feeling to next Sunday's road race."
This World Championships update is presented by Wests Illawarra – Visit them at 1 Hargreaves St Unanderra. More at https://www.westsillawarra.com.au