What a classic it was … perfect weather, smiling riders and some of Australia's best cycling.
Thousands of riders may be physically back at work today, but mentally many would still be in Bowral – thinking about the perfect weather and clear open roads of the fourth annual Bowral Classic held over the weekend.
With Saturday's wild winds settling overnight, Sunday morning presented perfect conditions for Bicycling Australia's signature cycling event and one of the Southern Highland's major tourism and visitor draw-cards of the year.
Record numbers of riderds – more than 3300 of them – lined up for what's now recognised as one of Australia's premier Gran Fondo cycling events.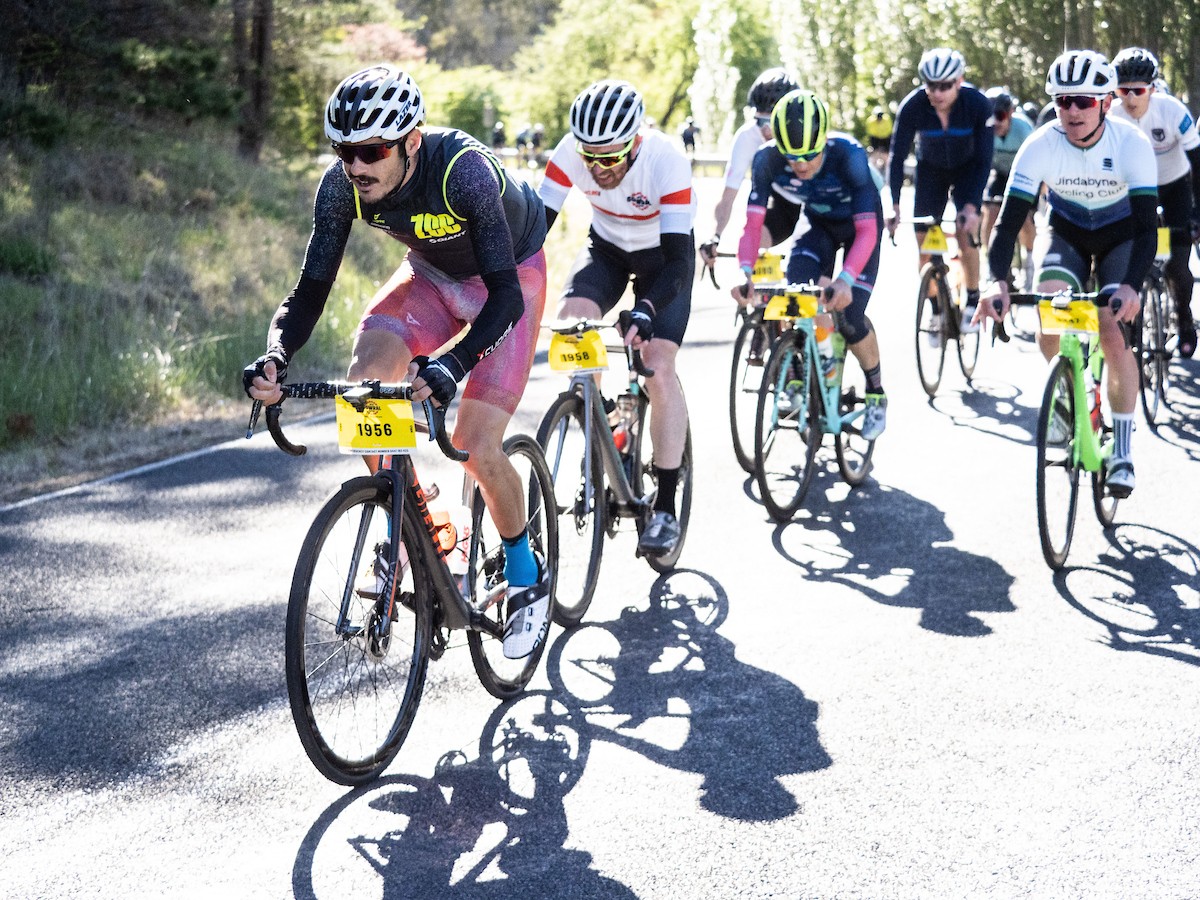 A weekend festival of cycling, the latest products were on display along with charity partner, travel and tourism stalls, merchandise tents, a massage tent, food vendors and live entertainment.
Specialized Australia were there with their Turbo Creo e-gravel bikes – these innovative machines proved a major hit, particularly on Saturday with keen riders queuing up to test ride the electric-assist allroaders.
Foundation partner Bianchi Australia also were there with another e-assist, their sporty ARIA e-road a popular exhibit. Alongside that celeste stunner was a dream worthy matt-black Specialisima – Bianchi's lighweight and top-shelf offering, alonmh with a customised Tour de France yellow Oltre XR4.
John Tsekouras:

…What a spectacular event you staged! The Bowral Classic is without peer and the event this year set a new high in terms of being the premier Cycling Gran Fondo in Australia and is truly world class…
Guy McCausland from Bikebox / Schwalbe Australia was again at the event – his 4th Bowral Classic and 7th Classics series event! He told us their was major interest in tubeless along with the new lightweight, tubeless easy Pro One tyres.
Among other valued exhibitors was a new partner for 2019 – Visit Flanders and Cycling in Flanders who shared a stand with Bikestyle, the International cycling travel and tour specialists.
Visit Flanders worked with Bicycling Australia and the Bowral Classic to sponsor a challenging segment of the event, a hillclimb renamed 'the Muur of Flanders'.
One of the toughest short climbs of the course, young rider Jack Renshaw along with seasoned Pro Chris Miller jostled for the rights as first king of the Flanders-like climb.
The Bowral Classic has led to the creation of three other major regional events across Australia – the Clare Classic in South Australia (with a new Gravel Fondo for 2020), the Mudgee Classic in New South Wales, and the Noosa Classic in Queensland. Stay tuned to Bicycling Australia for the latest news on all things Classics.
All images thanks to Beardy McBeard.