Our women's journalist, Gemma Mollenhauer recently competed in her first NRS tour with brand new development team; Team Arenberg. Afterwards we asked her thoughts on stepping up a few grades and competing against the best in Australia.
52 female athletes entered the 'Tour of King Valley' arena, battle ready and prepared to put life and limb on the line for a chance of glory. For Team Arenberg, our virgin NRS tour was always going to be a fight for survival. For me it was more than that, it was a mental game of epic proportions: a game of stepping into the unknown and (hopefully) coming away unscathed.
With seasoned racer Amy Vesty at the helm and the other girls having quite a bit more race experience than myself, I felt in good company to be lead through the rough roads of our first tour.
Our team objective was to learn some important lessons, nab some peloton hours and improve our GC position each day.
My personal objective: survive.
The tour was comprised of four testing stages beginning with a time trial and criterium and finishing with the 'Strade Nero' road/gravel race and a Taminick Gap loop.
A sub-10km time trial meant the team wasn't at a non-TT-bike-disadvantage, although the big players still pulled out all stops including disc and tri-spoke wheels, aero helmets and skinsuits in a race against the clock. My teammates Lucy and Amy brought home our top results finishing 1:35 and 1:43 down from the winner. I finished a conservative 43rd. Not my best time trial, I didn't manage to hold the power I aimed for and was distracted by the idea of racing against one of Australia's best amateur time trialist's- Specialized's Kate Perry, who unsurprisingly came away with a classy win.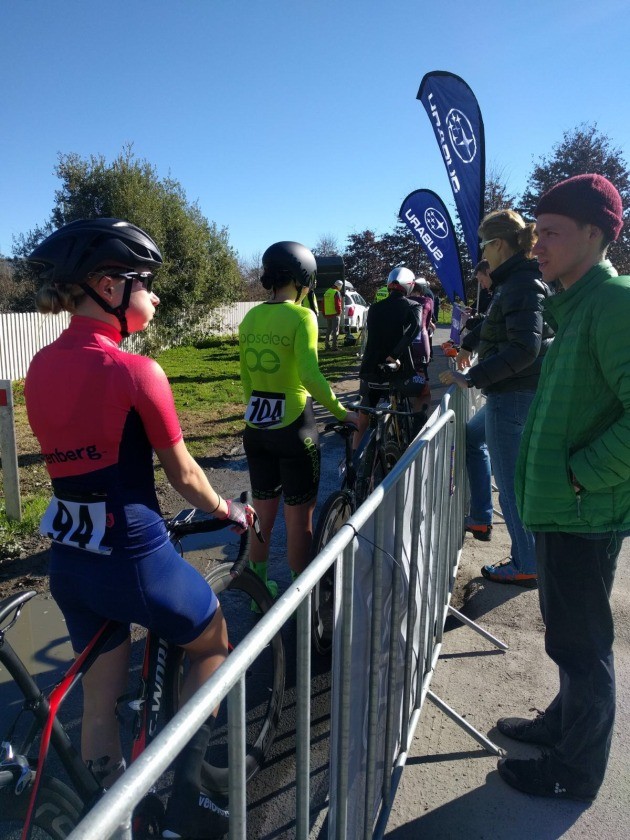 It was out of the frypan and into the fire for Team Arenberg with crit start-line positions determined off our TT results. While Emma, Lucy and myself were anxious about a tight 60 degree turn, Amy was confident from the beginning and able to float through the bunch with ease and able to stick with the main bunch to bring home 27th.
Although there was some discontent from many of the women's teams after we found out the men's course was changed to remove that troublesome corner, overall our small team was happy with our effort and focused for the following road races.
Stage 3 was an intense game of 'chicken' with the stronger, more experienced women able to hold their position in the bunch, and begin the single climb at the front. Again, Amy showed her experience and was able to stick with the peloton and position herself well throughout the race. Emma and myself weren't so lucky, finishing 10 minutes down from the winner.
Coming into the final stage I was mentally and physically drained, I'd not had the results I was so hoping for and had really let my mental game lay waste. I was beyond surprised at the confidence of some women who managed to weave their way in and out of the bunch with ease and moving into tiny gaps where I would've never considered taking.
Crosswinds were the downfall of many including myself in the final stage of the tour with 17 riders pulling early after burning all their matches at the beginning in an attempt to hide from the wind. Amy showed her grit, smashing it up with the big guns in the breakaway before dropping back to the peloton with fellow teammates Lucy and Emma each finishing 17th, 20th and 21st respectively. The team managed a modest 8th of 10 teams with our captain, Amy finishing 24th on GC.
For someone with just over a year of racing under their belt, stepping into NRS certainly wasn't seamless. From racing B grade women's/C grade mixed to almost completely skipping women's A grade and jumping into NRS was undoubtedly an eye-opening experience filled with unforgettable lessons.
I won't lie, my confidence took a fair whack after basically being chewed up and spat out by the peloton. However, learning how the bunch moves, learning how to position myself and trusting the process of getting there is something I'm confident will come with more peloton hours.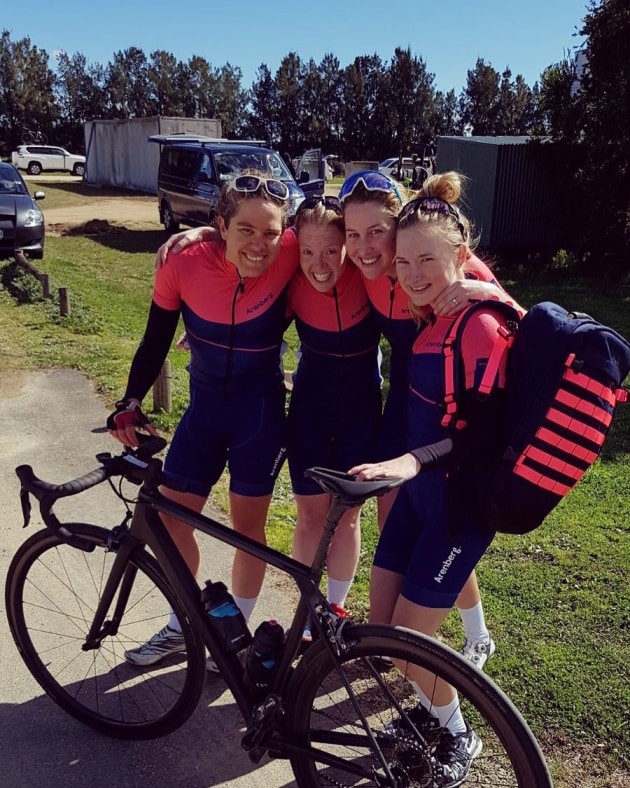 But for now refocusing and trusting the process that, with time, I'll master the art of the NRS are my priorities.
Lessons from the NRS: Cycling is a personal journey filled with unavoidable lows and infrequent highs, but with time, peloton hours and an unwavering trust in the process of getting there, success will come.