Star British all-rounder Tom Pidcock is among the latest big name riders to announce they won't be heading to Australia for the Wollongong World Championships.
Speaking to CyclingNews at the Tour of Britain, Pidcock said he was tired and fatigued after a big season and would be focusing on rest and recovery.
The news came as former World Champion and retiring legend Alejandro Valverde announced he's not coming due to team relegation issues. Under the current UCI points system, Movistar have stopped Valverde from travelling to Australia to help prevent relegation from the WorldTour.
Spanish national coach Pascual Momparler said 42yo Valverde would love to ride his final Worlds but doesn't have permission.
"The team is immersed in the fight for points," he said. "Many teams are refusing to release their riders and this could be a catastrophe for many teams, including ours.
"The UCI has put everyone between a rock and a hard place. It's going to be an unusual World Championships," he said.
There were initial concerns current World Champion Julian Alaphilippe may be ruled out due to injury after the Frenchman crashed heavily at La Vuelta. Although he hasn't made an official announcement, it is expected the two-time winner will be in Wollongong.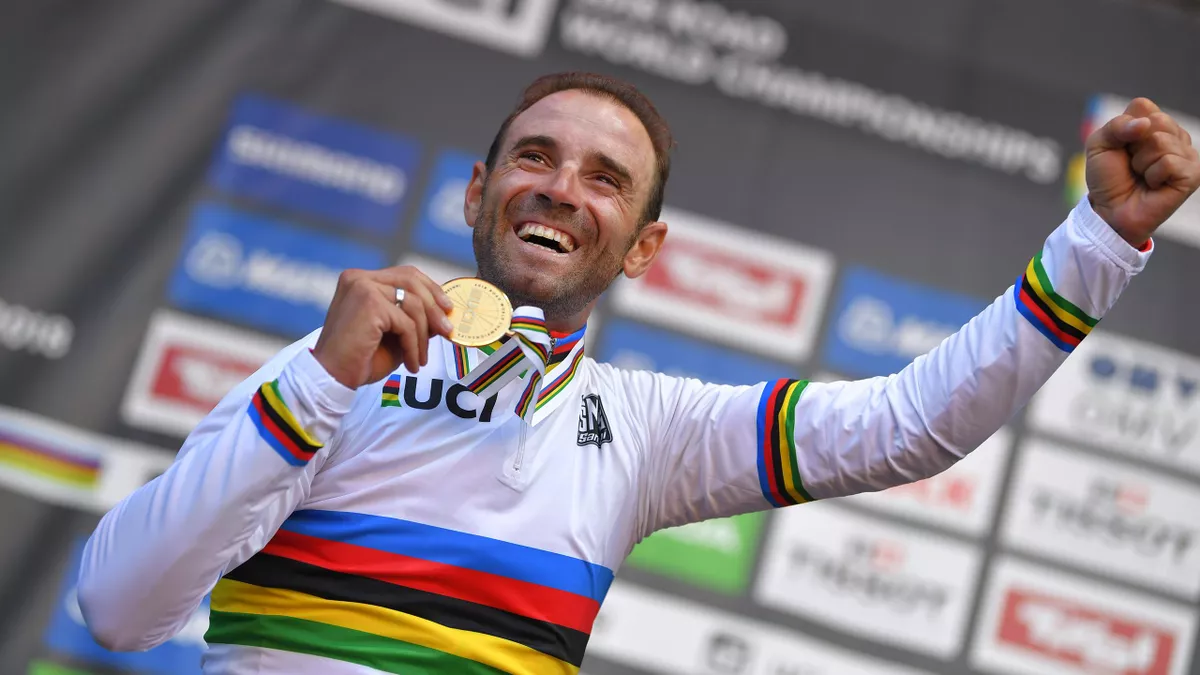 US rider Neilson Powless – who finished 12th at the Tour de France and 5th at last year's World Championships – is another high profile name yet to commit to the long haul flight to Australia. "I'm not sure if I'm going to Worlds – I'm still on the fence," he told reporters over the weekend.
Former World Champion Mads Pedersen won't be coming, the Dane saying 'he has a life other than cycling' and, after a long and gruelling season, wants to spend time with his family.
Ireland and New Zealand also announced they wont be at the Worlds due to the travel costs involved – Ireland saying 'Competing in Australia will stretch our resources far beyond what has been anticipated this year'. New Zealand said their decision was based on similar financial constraints due to team riders being based in Europe.
National teams have another week to announce their World Championships squads, the deadline being September 13.