How did your weekend ride go? Did you push out 40, 60, maybe even 100 kilometres?
Sorry to say but there's a fair chance Sydney cyclist Greg McDermott did more. In fact, he'd have to be odds on favourite to get the gong for most kilometres over the past two days.
Launching his epic 'Ride Around Oz 2016' on Saturday, Greg logged 357 kms on the opening two days of his 15,000km charity ride around the Great Southern Land.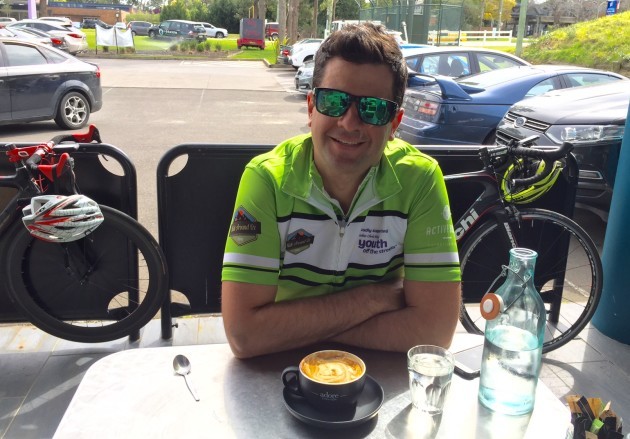 With a goal of 180km in the saddle of his brand-new Bianchi Infinito CV over the next 79 days, McDermott, from the Hills District near Sydney, plans to raise $50,000 for charity organisation Youth Off The Streets.
"It's going to be one hell of a long ride," Greg told Bicycling Australia prior to his departure.
"But it's all for a good cause – it's for Father Chris Riley's Youth Off the Streets that run a variety of programs for homeless and disengaged youth."
"We want to raise as much money for youth off the streets, but also educate, motivate and inspire all Australians that anything is possible," he said.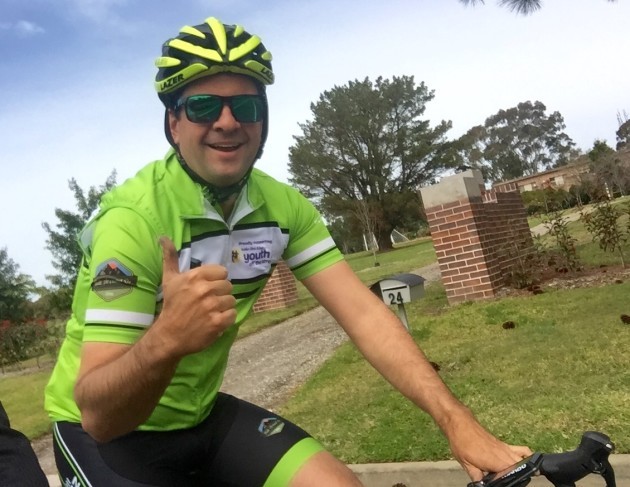 Well aware of the magnitude of his goal, Greg says the biggest challenge will be the mental side of the trip.
"I was 110kgs in January 2013.I lost 30 kilos in 3 and a half months and I want to challenge others that anything they set their minds to is possible."
Leaving Sydney on Saturday morning, first stop for Greg and his support crew was Newcastle, a distance of 157.5km including 1500 vertical metres of climbing.
Sunday saw an early start then 199.9km in the saddle. Greg climbed 1,352m on Sunday, burned 5,059 calories and spent 7-hours and 11 minutes on the bike.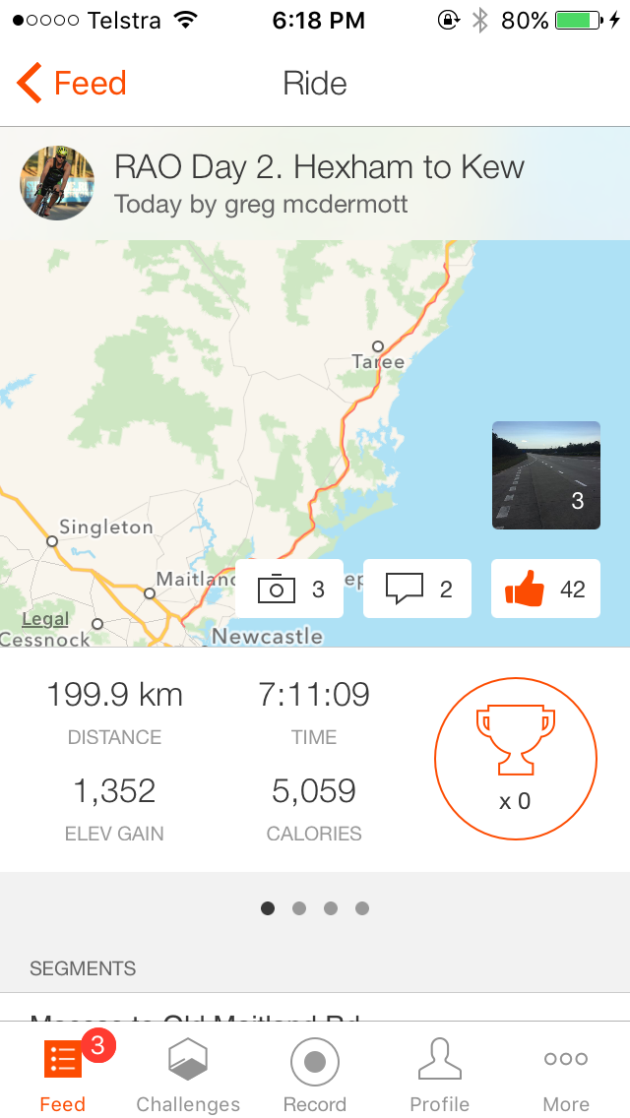 "The first couple of weeks will be the toughest," he said.
"Most days will see me out on the bike from about 5am. The plan is to have my feet up and resting from 2 to 3pm. I know it won't exactly work like that but that's the plan."
And the toughest part of the trip? Yes the Nullarbor Plain, the straightest and one of the most wind-affected roads on the planet.
"The Nullarbor will be tough. I have two guys coming to ride with me there. We will be doing 1200km over 6 days and will ride according to weather conditions," said Greg.
"It can be minus 5 early in the morning rights through to 36 degrees by 10 am – there'll be a whole range of weather."
If his performance, ability and focus during this recent on-bike interview with Bicycling Australia is any indication, Greg will romp it in.
Follow Greg's epic 15,000km adventure here on the Bicycling Australia website and also on our Facebook page.
You can donate to Greg McDermott's chosen charity, Youth Off The Streets, at https://ridearoundoz.everydayhero.com/au/ride-around-oz-2016