Fellow cyclists, supporters and enthusiasts from across the world have paid their respects to the Trans American Bike Race rider tragically killed in Kansas.
61-year-old Eric Fishbein, of California, was hit from behind by a passing car around 10pm Saturday night. He died at the scene.
The tragedy comes just months after Mike Hall was killed in a similar ultra-endurance event here in Australia, the Indian Pacific Wheel Race.
18yo Aussie ultra-endurance cyclist Lochie Kavanagh, who is competing in the 7000km TransAm, took to social media to say "A lot people were quitting the race after hearing about the tragic death of Eric Fishbein."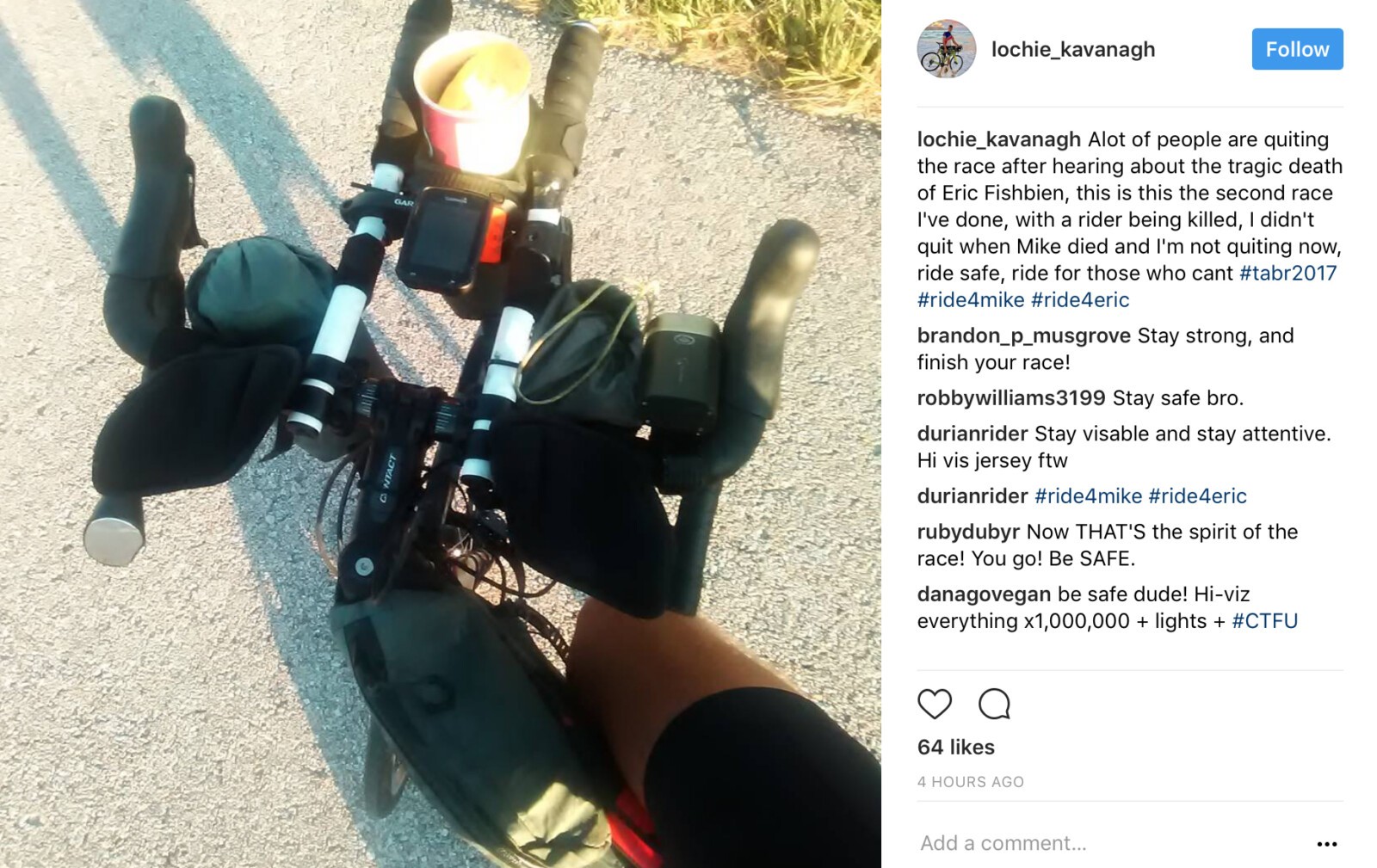 "This is this the second race I've done, with a rider being killed," Lochie wrote.
"I didn't quit when Mike died and I'm not quitting now, ride safe, ride for those who can."
Patricia Hall, mother of Mike Hall who lost his life on March 31 near Canberra, wrote "My heart goes out to you. I know your pain and feel so much for you. Whatever I say cannot take the pain of your loss away. In my grief my tears are also for you and your family. Please take some consolation as I do that Eric was doing something he loved. Ride in Peace with Mike xx"
'Some will keep pedaling, some will go home'
Race organiser Nathan Jones had earlier posted to the event Facebook page that Kansas Highway Patrol confirmed Eric Fishbein was struck and killed on Highway 96 in West Kansas.
"We are terribly saddened and our thoughts are with his family during this time," Jones wrote.
"We are all reeling from this and are doing our best to get through today. To all racers, please know we're all pedaling together wherever we're sitting. Let your loved ones know where you are and what you plan to do.
"Some will keep pedaling, some will go home. We urge all to take the time to find the quickest path to healing. At this time we are discussing next steps to move forward. We ask for patience and understanding as we all try to get through this."
To view the latest from the 2017 TransAm Bike Race click here.