First Tommo, now Robbie.
In a shock announcement Robbie McEwen says he has been axed from the SBS Cycling Central commentary team. The news came late in the day, an hour after the conclusion of his co-commentary of the 2022 RoadNats in Ballarat.
McEwen took to Twitter to congratulate the winners and drop the bombshell news he would no longer be working with the broadcaster.
"Great #RoadNats22 National Champs road races," McEwen wrote.
"Congrats to the riders who gave us the spectacle. You'll no longer hear me on the comms on any SBS cycling broadcast. They have axed me from the team to "deliver their broadcast differently"," he concluded.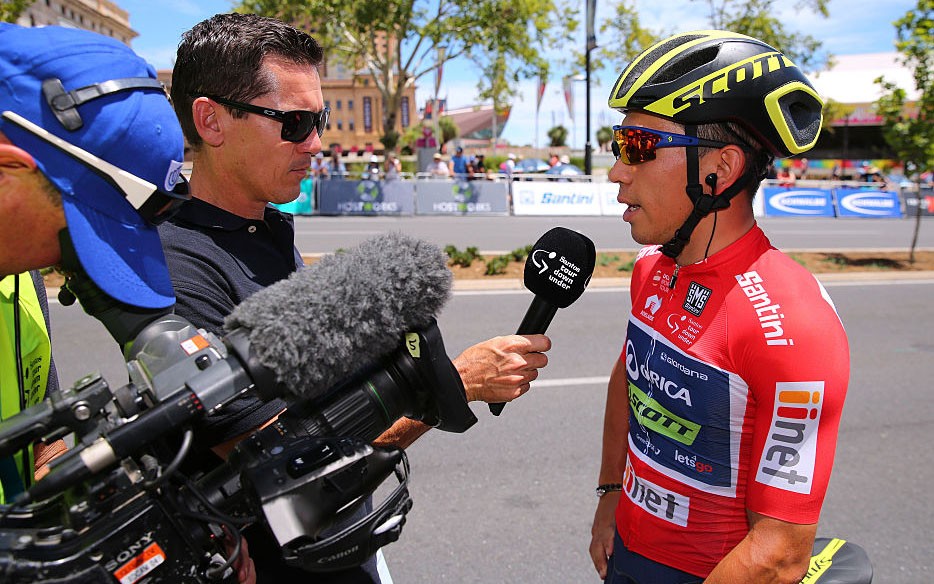 The shock news comes just 3-months after the sudden sacking of Michael Tomalaris, a 30+year veteran of the network and the nation's best-known and most respected cycling commentator.
An SBS spokesperson thanked the three time Tour de France Green Jersey winner for his work with SBS, but said the network was taking a "different approach" to their commentary this year.
"Robbie has been a valued member of our cycling commentary line-up for a number of events over the last six years," the spokesperson said.
"But we're exploring a different approach in 2022. While his contract has come to an end, we thank Robbie for all that he's brought to the role during his time with us."
Over To You
The cycling community are understandably shocked with the news with hundreds taking to social media to vent their outrage and pen comments such as –
"Robbie was so insightful – he simply knows the game like no other."
"Very sad day indeed, looks like SBS are travelling the cultural diversity pathway like the ABC and discarding the people that matter the most."
"Robbie has turned into one of the BEST cycling commentators! WTH"
"Poor form SBS. Very disappointing"
"Nooooooooooo! Seriously? They're knowledge, insight, humour, professionalism, etc etc is second to none. Big mistake SBS. Bring Robbie and Tomo back!"
"Looks like GCN and VPN when SBS has exclusive Australian rights is the answer. Hope Robbie get's snapped up by GCN. His depth of knowledge, analysis and insight from one of the sport's all time greats is unmatched. This only makes sense if SBS is replacing Robbie with Cadell and don't have the budget for both. WTAF SBS! Keeno's constant stream of data is more palatable when broken up by Robbie's amazing insight."
We are keen to hear your thoughts – Have your say in the comments section below.