The riders have spoken and Strava have listened … After more than a year of unrest the world's top ride timing platform have reverted to their most basic but popular core feature – ordering rides in the sequence they occurred.
"This change has been one of the most frequently requested ever," Strava wrote after the major update.
"We've added in a choice to see activities in the chronological order they were completed … We're happy to finally respond to athletes who have been asking for it."
To revert to chronological feed follow these steps –
Settings > Feed Ordering > Select 'Latest Activities' as your preference.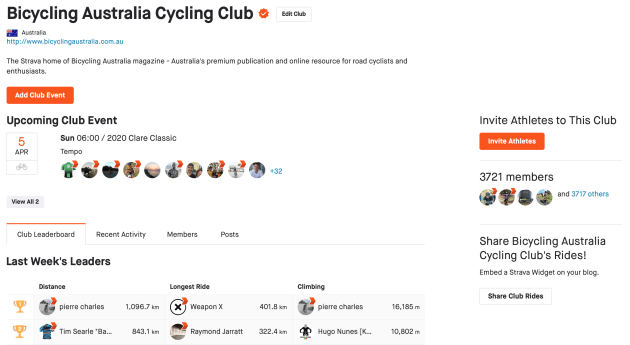 Other Updates Including 'Auto Flagging'
Strava have also added some other updates including 'auto flagging' of dubious achievements.
The platform say they've been working to cut down inaccurate and unfair results by improving the algorithm behind auto-detection of segment records that aren't quite right.
"We know most of the time flagged activities are an honest mistake," say Strava. "You finish a hard workout, barely catch your breath, then drive away at 40mph without hitting stop on your watch or phone. It can happen to anyone. But now, once you're notified about your flagged activity, you can edit your workout to remove the unintended data – right from your phone."
Cropping An Activity
To crop an inaccurate activity:
> Click into your activity's details > Tap the three dots at the top right corner > Select Crop > Use the slider tool to select the correct time when the activity started and ended.
Starting this week, when a new effort on a segment doesn't look right, or even possible, that user will get a notification – on their phone and Strava.com – that their effort was automatically flagged.
Follow Favourites
Another new feature is a custom feed option including the capability to favorite certain riders athletes. Their activities will be shown first in your feed and you can even choose to be notified whenever they upload something new.
Australia's #1 Strava Cycling Club
There are more than 3700 rider in the Bicycling Australia Strava Club! Join today via the link below.