Need more energy? Who doesn't!
Over the past week Bicycling Australia have been trialling an interesting and effective energy supplement from Aussie-owned family company Melrose Health.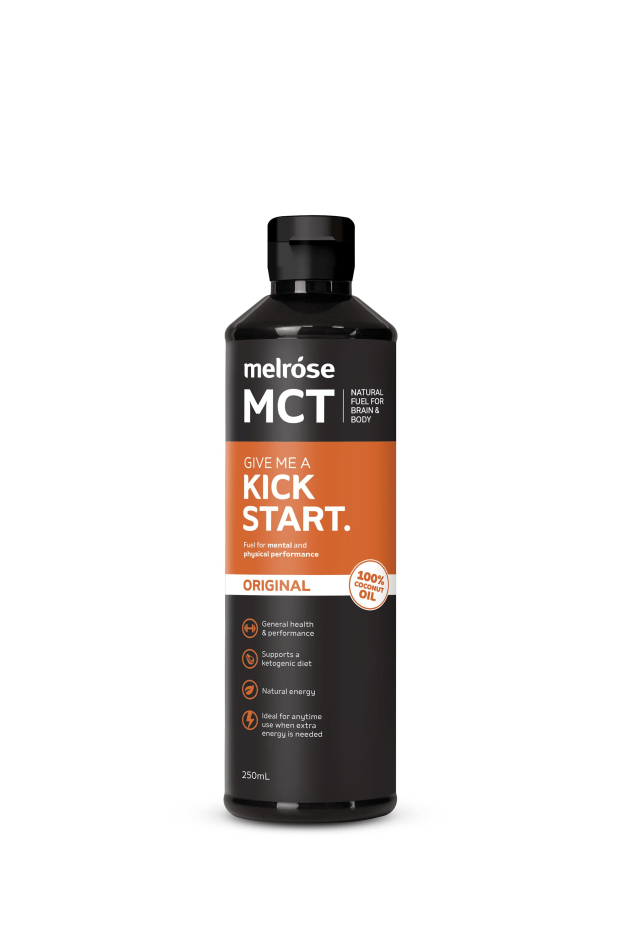 Melrose MCT Kick Start is a flavourless organic coconut oil that includes Medium Chain Triglycerides – a dietary fat most commonly found in coconut and palm oils.
MCT's are an important fat and nowhere near as common in the diet as other fats. They're not digested or absorbed in the same way as normal dietary fats, but instead are digested and processed in the liver. This key difference means they provide immediate fuel rather than being stored as fat.
Does It work?
According to Melrose. MCT's are claimed have many benefits including –
Fuelling mental and physical performance
Help you get into and stay in ketosis
Supporting fat burning
We were told by a Melrose representative that many people who use MCTs report a boost in mental and physical energy.
After a week the author can report the overall feeling that long term this will be an effective supplement. It's still early days, and we are still on a reduced dose (half a tea spoon in water or coffee each morning), but there are positive signs of more energy and less brain fade (particularly around that dreaded 3pm period). Sadly there's been too much typing and not enough cycling this week … but we are looking forward to giving the next on-bike outing a serious 'Kick Start' with MCT.
How Does It Work?
A post on the FAQ section of the company's website states 'the ketones created when we take MCT oils increase 'mitochondrial efficiency' (how efficiently we use fuels, especially using fat-for-fuel) and help to supplement the brain's normal reliance on sugar. Because of this, MCTs have been shown to improve mental performance, energy, and stability of energy.'
Another commonly asked question relates to the differences between MCTs and caffeine.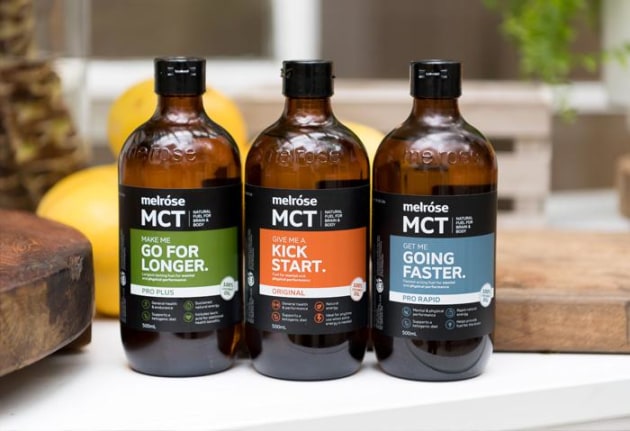 'While MCTs don't 'spike' energy levels in the same way as caffeine," say Melrose, 'they can improve energy by providing a non-sugar source of energy for the brain and muscles. MCT is not a stimulant like caffeine so it does not raise heart rate or blood pressure. It can be combined with caffeine (taken together in your morning 'mct-coffee') to help boost energy levels and ketone production (caffeine helps to increase the production of ketones, especially in combination with MCTs!).'
The oil can be taken straight, added to hot drinks or smoothies and for best results to be taken as part of a low carbohydrate diet.
New users are advised to start with half to 1 teaspoon a day and after one week slowly increase dosage to 1-2 tablespoons daily.
The Ingredients are 100% medium chain triglycerides from coconut oil.
RRP: $14.95 (250mls).
Further details at www.melrosehealth.com.au