A quiver killer, one bike that could genuinely do it all. Is this 'the one'? Yes, it may well be, writes Marcus Leach.
As the world of gravel riding moves rather rapidly from cycling sub-culture to the mainstream—you only have to look at the number of ex and current WorldTour pros lining up at big races as evidence of that—so too do the number of bikes claiming to be 'the one that you really need' to make light work of tracks, trails and everything in-between.
But, I hear you say, gravel riding is all about taking it easy and enjoying the journey, not pushing yourself and the bike to the limit. That might be true for some (myself included, if truth be told), but there's no denying that, as races such as Unbound Gravel are proving, there's a rapidly increasing number of people who do want to race 'full gas' on their gravel bikes. And that means they need bikes capable of matching their needs—which brings us to the Scott Addict Gravel 10.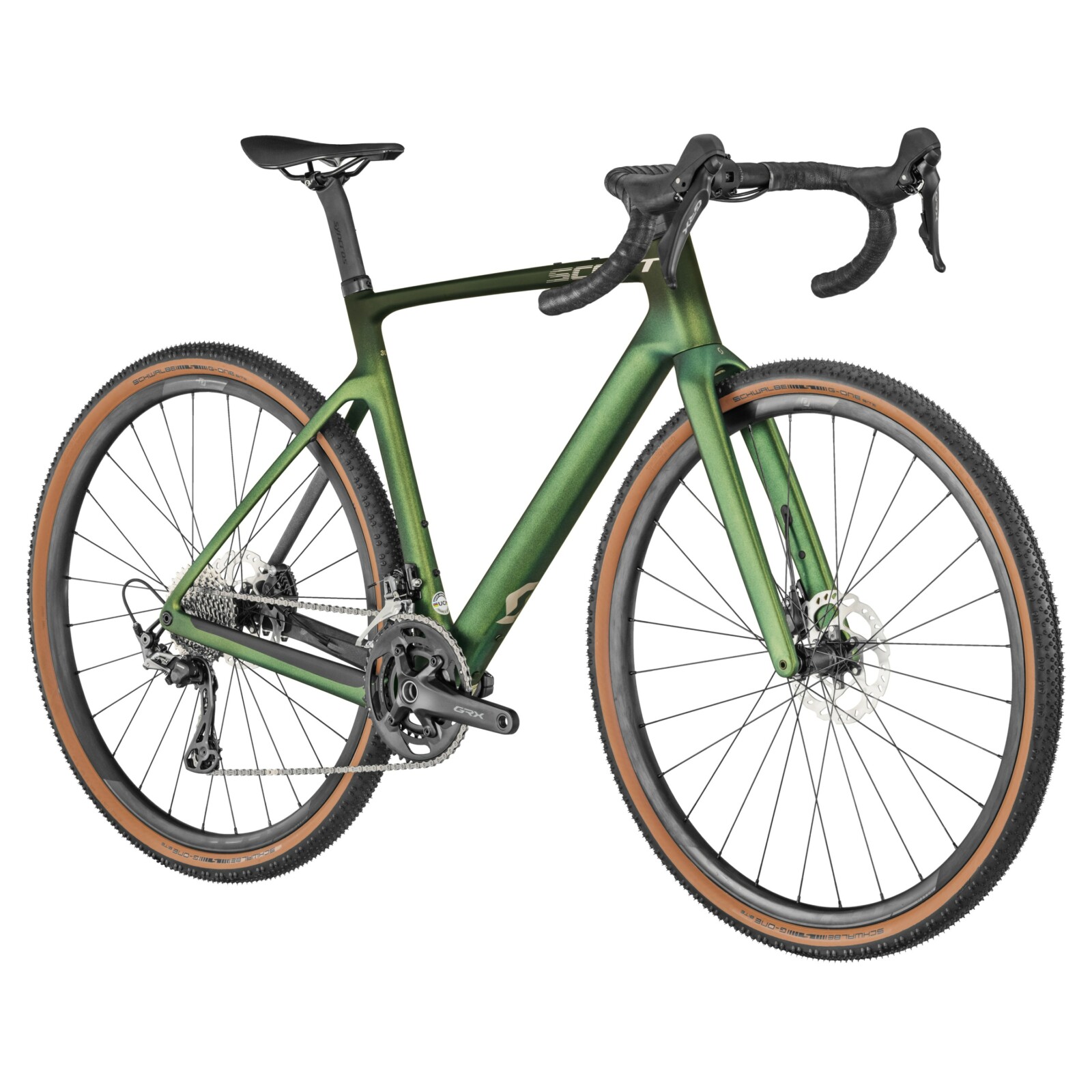 Before we look at the bike, let's talk about the elephant in the room: its price-tag. At a touch over $10,000 it's not cheap—but, before you scoff at such a price, let's look at it another way. Nobody is shocked when they see the price of a Ferrari, and nor should we be when we are looking at what is, in effect, gravel cycling's equivalent of a supercar. Not only is there a certain level of prestige when buying a bike of this calibre, but there's also a knowingness that you are getting sheer quality, and for that there's a price to pay.
"…If I could only have one bike to cover all bases, and thus have

a greater budget for said one bike, then this would be it…"
What struck me initially was the weight of the bike, or should that be lack of it. I'm used to gravel bikes being on the heavier, comparatively speaking, side of things, and this very much felt like a top-end road bike. Which, considering it belongs to the same Addict range that the likes of Team DSM ride in the WorldTour, is hardly surprising. Made from their premier carbon fibre, known as HMF, the focus is on being lightweight while maintaining rigidity.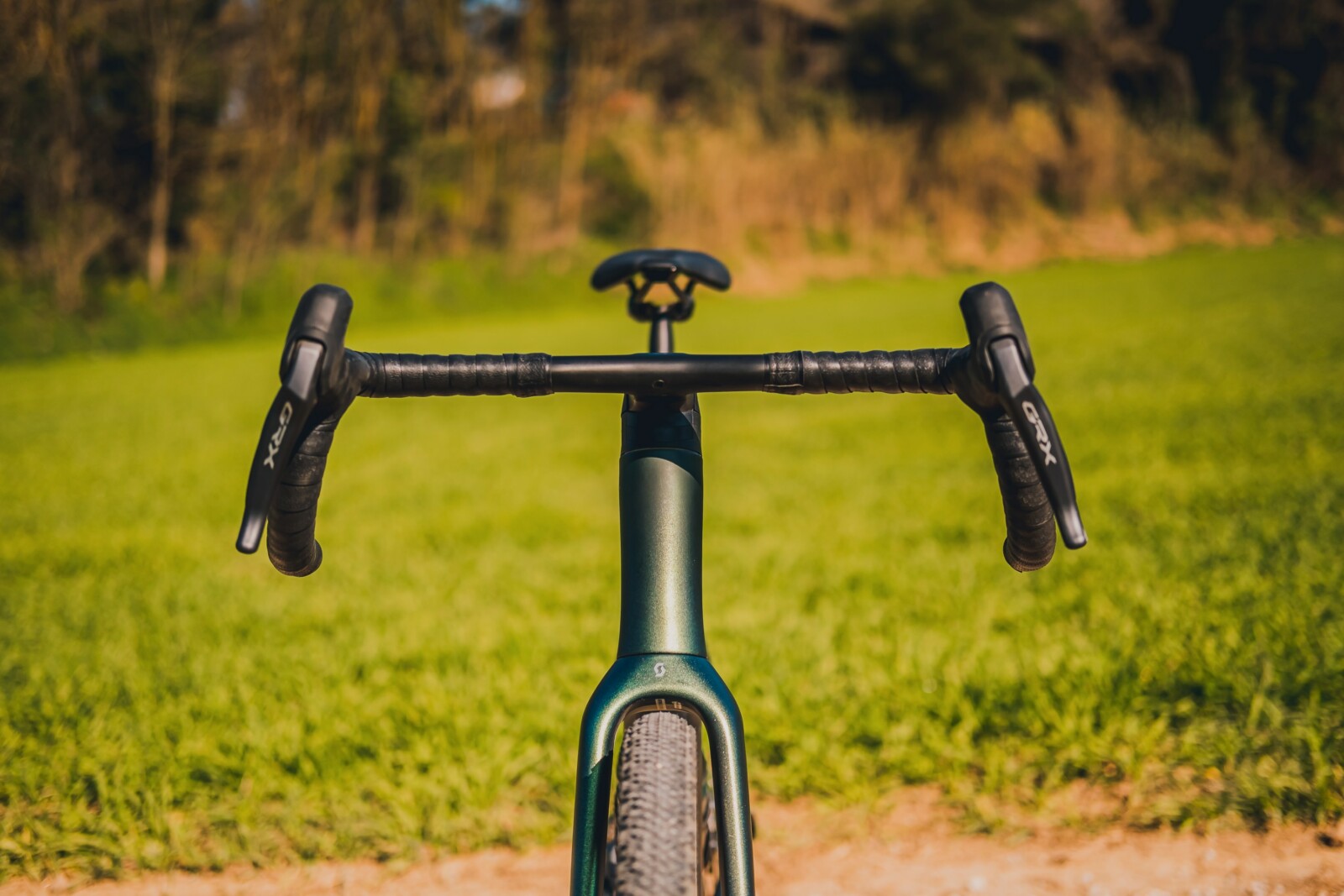 With it being so light, I did wonder how it would handle being bounced around on bumpy tracks and thrown down fast-flowing gravel descents. Pretty darn well, as it turns out; there's nothing quite like a gravel Everesting to put a bike through its paces—but that's a story for another day as this is, contrary to what he-who-must-not-be-named once said, about the bike. This responsive and assured handling is also a result of a wider, tapered head tube, adding to the stiffness and translating to feeling totally safe, even on the fastest of descents.
The addition of Syncros Capital 1.0 700c deep-set wheels fitted with 35mm Schwalbe G-ONE Evolution tires, run at a cushy low psi, also helped when it came to handling the terrain. That said, with a little more air in—or indeed with a set of slicks on—the Gravel 10 has the ability to become a very fast road bike.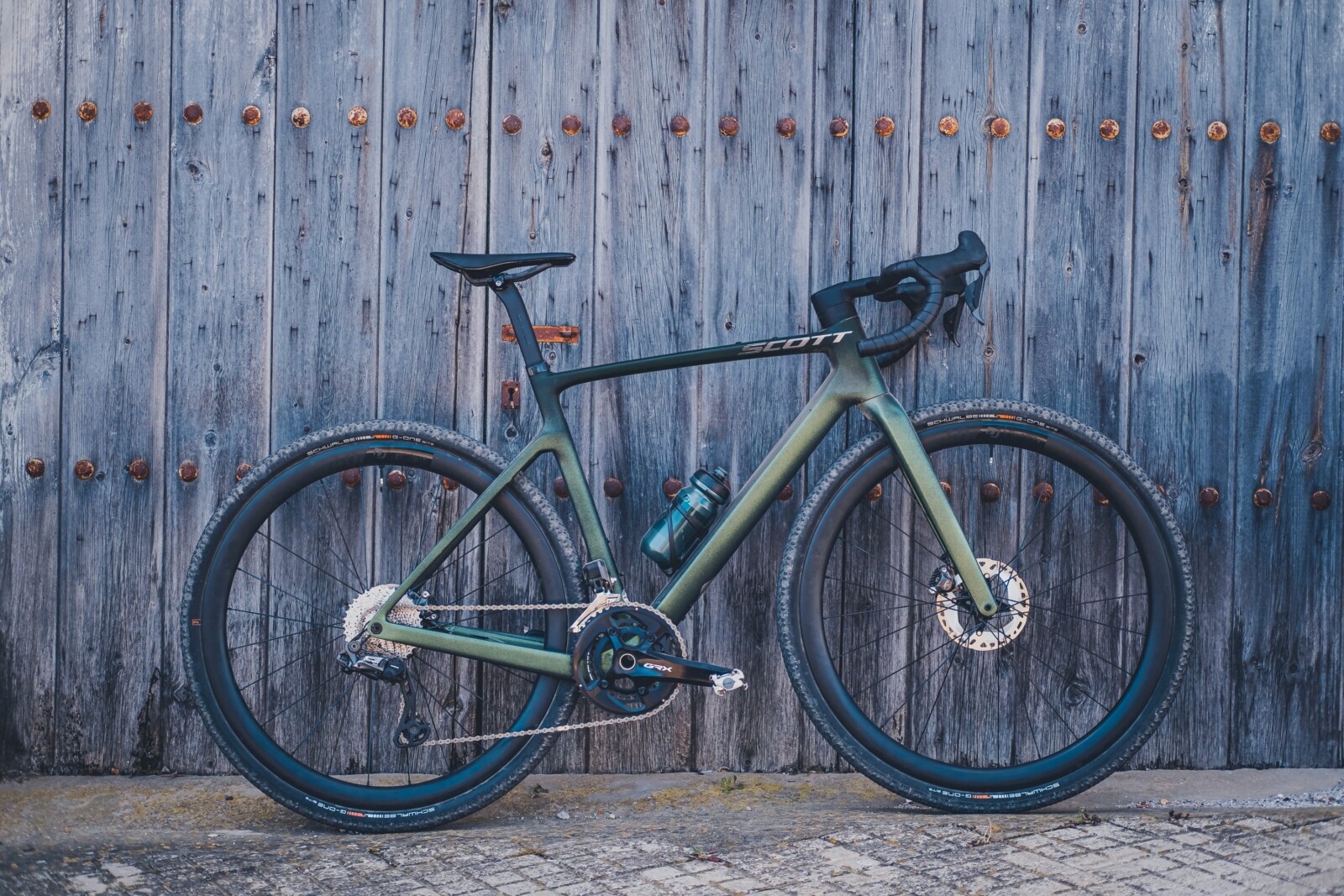 On the subject of wheels: let's address the fact that they are deep-set, which might raise a few eyebrows given this is, after all, a gravel bike. But let's not forget those buying this bike are doing so for one reason only, to race, which means you want to be as fast and aero as possible, maximising speed on the flats, and any smoother road sections that you may encounter, which is exactly what the Syncros wheels allow you to do.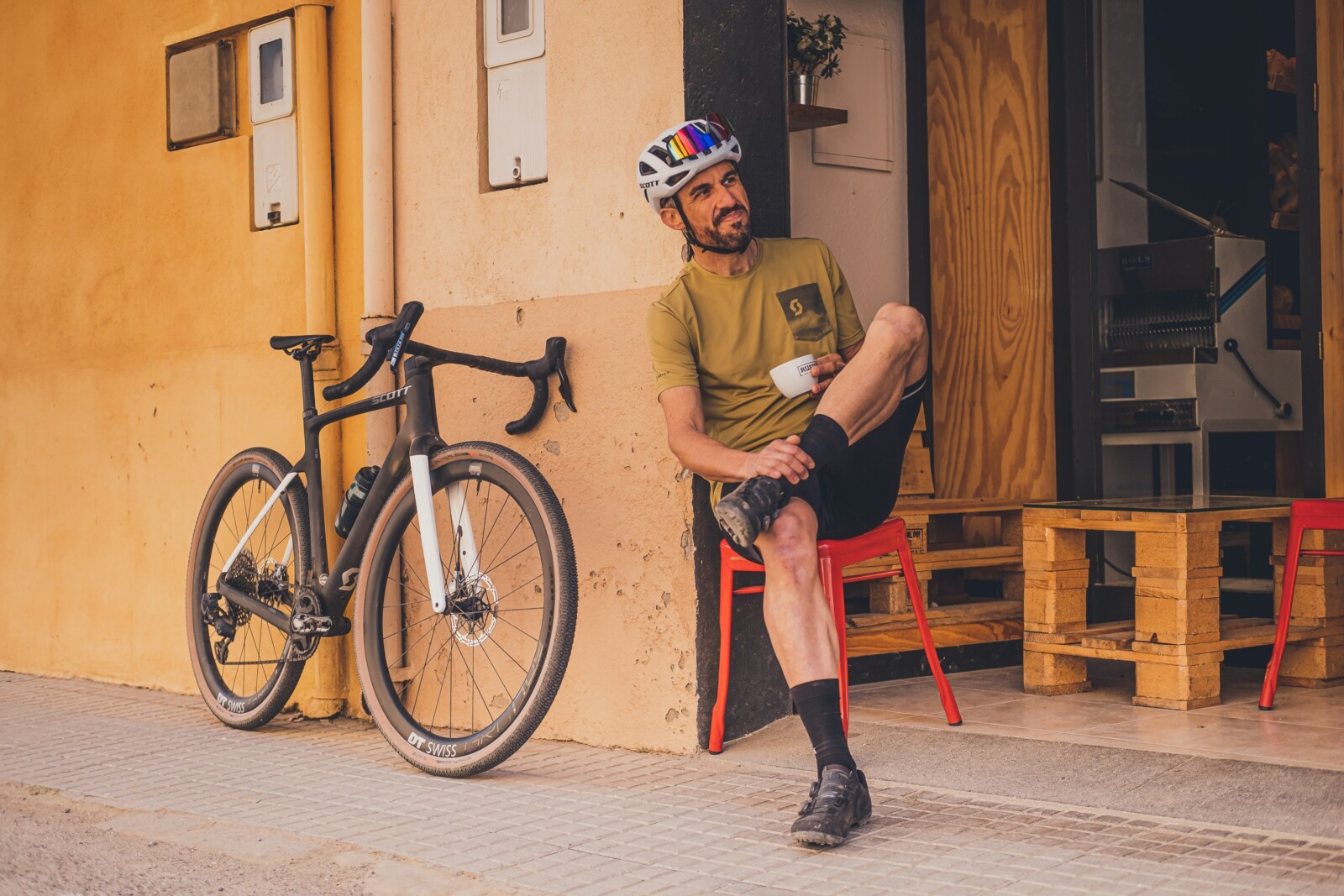 You also want to be able to go uphill fast, which isn't always the easiest on gravel, especially when you're nudging the 90kg mark on the scales like me. But thanks to the stiffness of the bottom bracket, combined with the frame's rigidness, it's a whole lot easier.
As much as this is a racing gravel bike, I feel that it came to life when I was climbing—even more so when you decide to put the hammer down and give it some beans chasing a KOM, or just wanting to get to that magic 8848m mark a little quicker. I never thought I'd enjoy climbing as much as I did on this bike, even after fourteen ascents of the same mountain in twenty hours.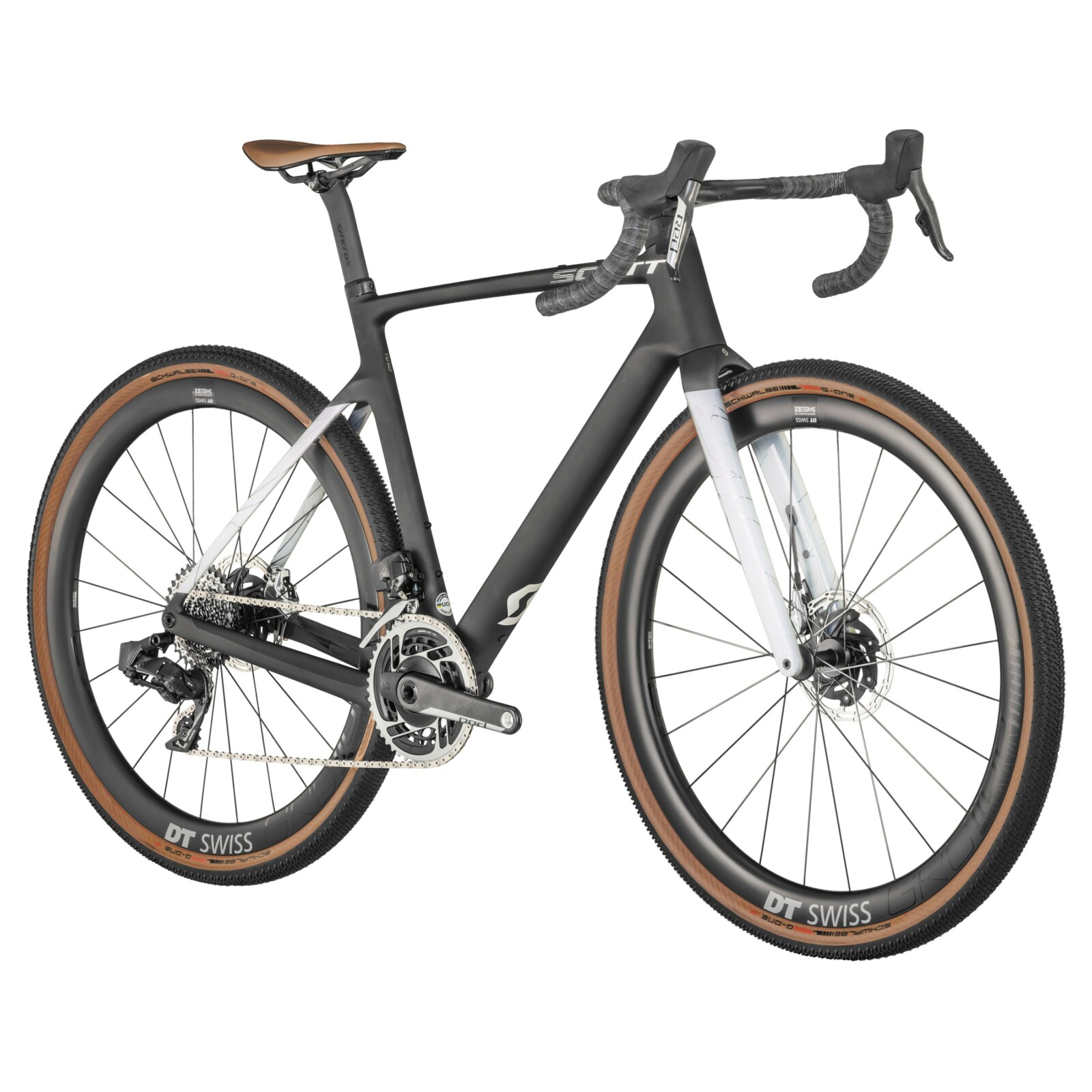 The SRAM Force eTap AXS, which is a slightly more affordable—but just as high-quality—wireless groupset derived from SRAM's flagship Red offering, helps on the climbing front as well.
Before I first experienced electronic gears, I used to think they were an unnecessary expense, but it's one of those things in life like crunchy peanut butter in your porridge (trust me on this one): once you try it there's no going back.
Being able to effortlessly shift between gears when climbing is worth the cost of such a luxury alone.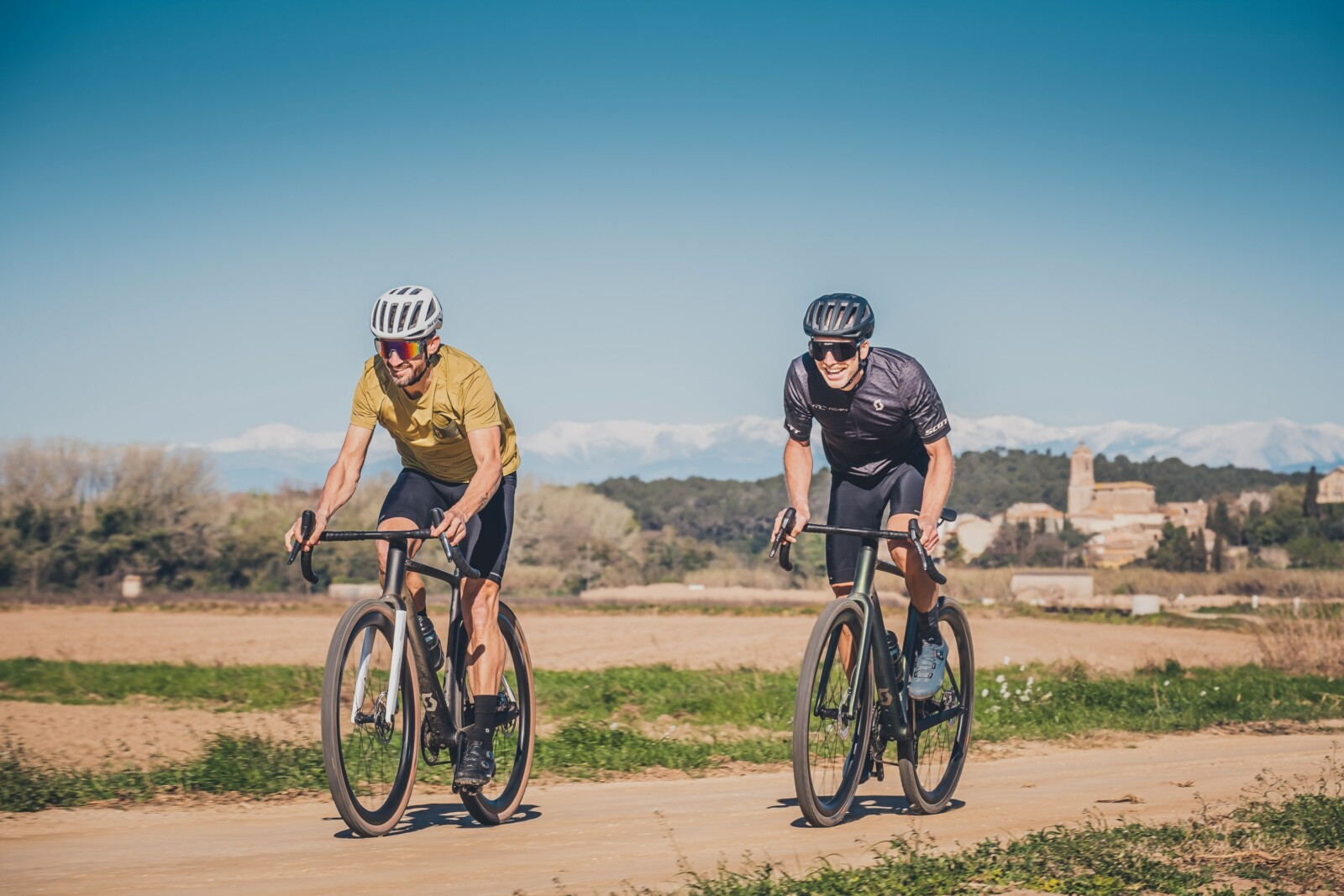 While a bike's paintwork isn't going to make it go any faster, it must be said that purely from an aesthetics standpoint the Gravel 10 looks pretty damn sexy. Much like a Ferrari looks the part in racing red, so too does the Gravel 10 pictured here. But that might just be the weak spot in its armour: the fact it looks too good to be hammering down forest tracks and dirt roads, always worrying that an errant stone of flint could take a chip out of the paintwork. Which, of course, wouldn't be a concern if you were just taking it easy and enjoying the ride on your gravel bike.
Performance
Efficient, stiff and fast, this is a true racers gravel bike that covers all bases. Fast and responsive when it comes to climbing, solid and assured when descending and with the ability to back it all up when putting the hammer down on the flats.
Finish
Dreamy pearlescent paint jobs that catch the eye at first glance, but look past that and you will find a bike worthy of its reputation and cost, fitted with SRAM Force eTap AXS and Syncros Capital 1.0 700c deep-set wheels.
Summing Up
If I could only have one bike to cover all bases, and thus have a greater budget for said one bike, then this would be it. As good as it gets when it comes to a gravel race bike, and with the right wheels and tires it would more than hold its own in any crit race. Which, given its versatility suddenly makes the price tag look a little less daunting.
Specifications
Frame: Scott Addict carbon HMF
Fork: Scott Gravel Disc HMF
Head Set: Syncros RR2.0
Stem: Scott Syncros carbon
Handlebars: Syncros Creston carbon
Saddle: Syncros Tofino Regular 1.0 cutout
Seat post: Syncros Duncan Aero
Shift Levers: SRAM Force
Brakes: SRAM Force
Front derailleur: SRAM Force AXS wireless
Rear Derailleur: SRAM Force AXS wireless
Cassette: SRAM Force 10-36
Chain: SRAM Force
Crank: SRAM Force
Bottom Bracket: SRAM DUB 86.5
Wheels: DT Swiss GRC 1400 Disc
Tyres: Schwalbe G-One 700x45c
Weight: 8kg
Price: Circa $10,000