As the countdown to the 2020 World Championships & Tokyo Olympics continues, Cycling Australia have released details and images of the new custom track bikes to be ridden by Aussie team members.
The project has been underway for two years with CA working closely with Argon 18, Zipp, Monash University and the University of Adelaide. The result … the 2020 Electron Pro.

Martin Faubert, Vice President of Product at Argon 18, said the project was the product of intense innovation, optimisation, and performance.
"By combining resources to develop the best possible equipment we now have a bike that pushes the boundaries in every way, giving riders every possible advantage in the quest for gold," he said.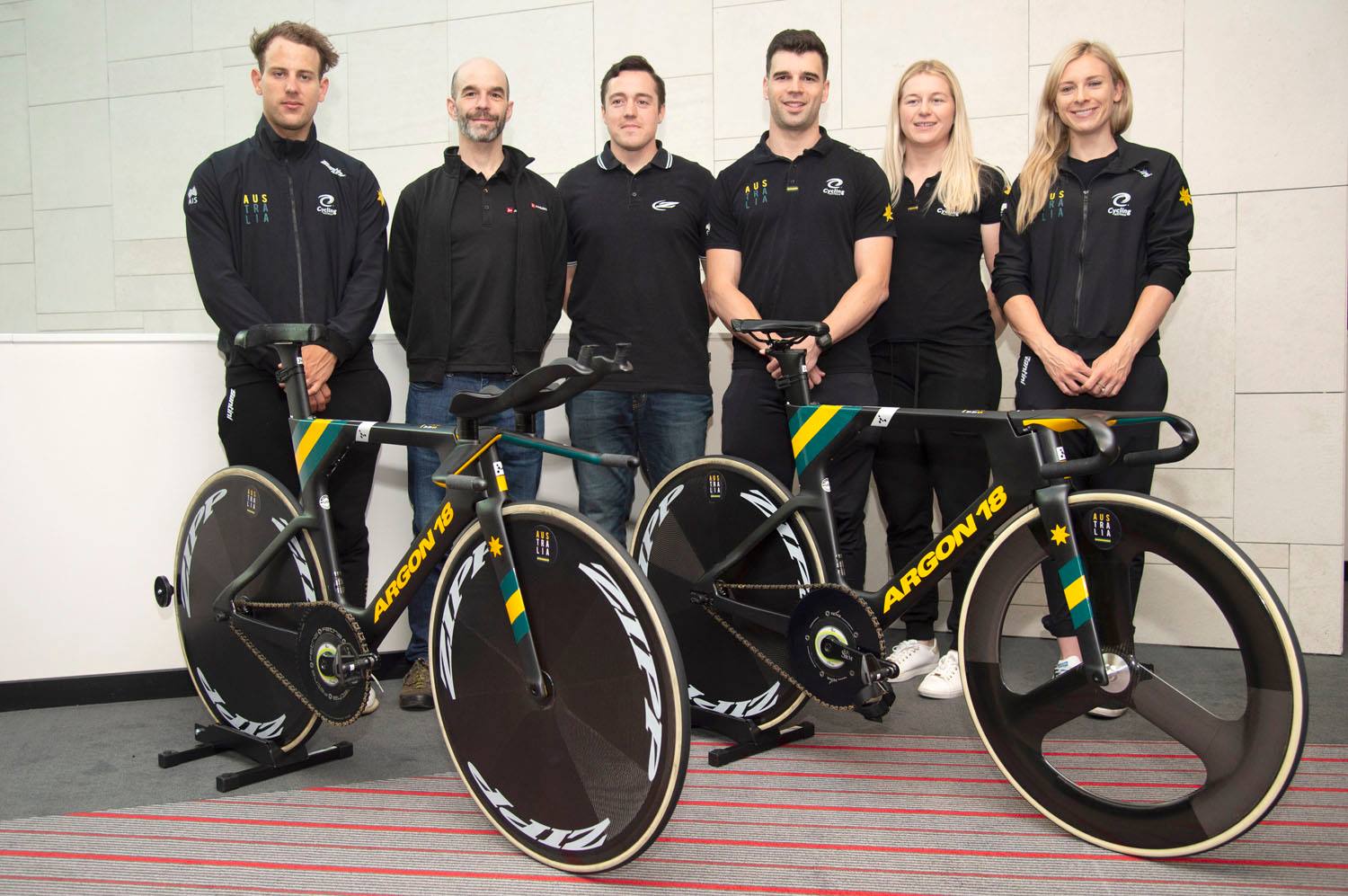 Simon Jones, Performance Director at Cycling Australia, said the team were proud of this bike.
"It's through real teamwork and collaboration that Argon 18 and Zipp have developed this bike for us," he said.
"To have the bike on time is excellent, as it gives all the riders time to get used to the feeling, which they all have done very quickly. I want to thank everyone at Argon 18, Zipp and CA who worked together – across many time zones – to deliver our new bike."
Electron Pro Highlights
4500+ hours of engineering: design, modelling and testing.
Sprint and pursuit configuration – less drag & stiffness increased to provide a higher-performing frameset
Extensive work developing the narrow fork, reducing the fork drag by up to 30% compared to the previous model
Aero gains made by working closely with athletes, coaches and Cycling Australia's aerodynamicist to achieve precise rider position, optimising both the lowest drag and highest power output.
An integrated drop bar for bunch races, and sprint and custom extension bars for the team pursuit.