Anna Kiesenhofer has won Olympic Gold, the Austrian winning the women's road race at the Tokyo Olympics.
Remaining off the front since an early break, Keisenhofer was up to 10 minutes ahead before eventually crossing the line 2 minutes ahead of the peloton. The problem was, the other riders and management in team cars seemingly had no idea the Austrian was up the road.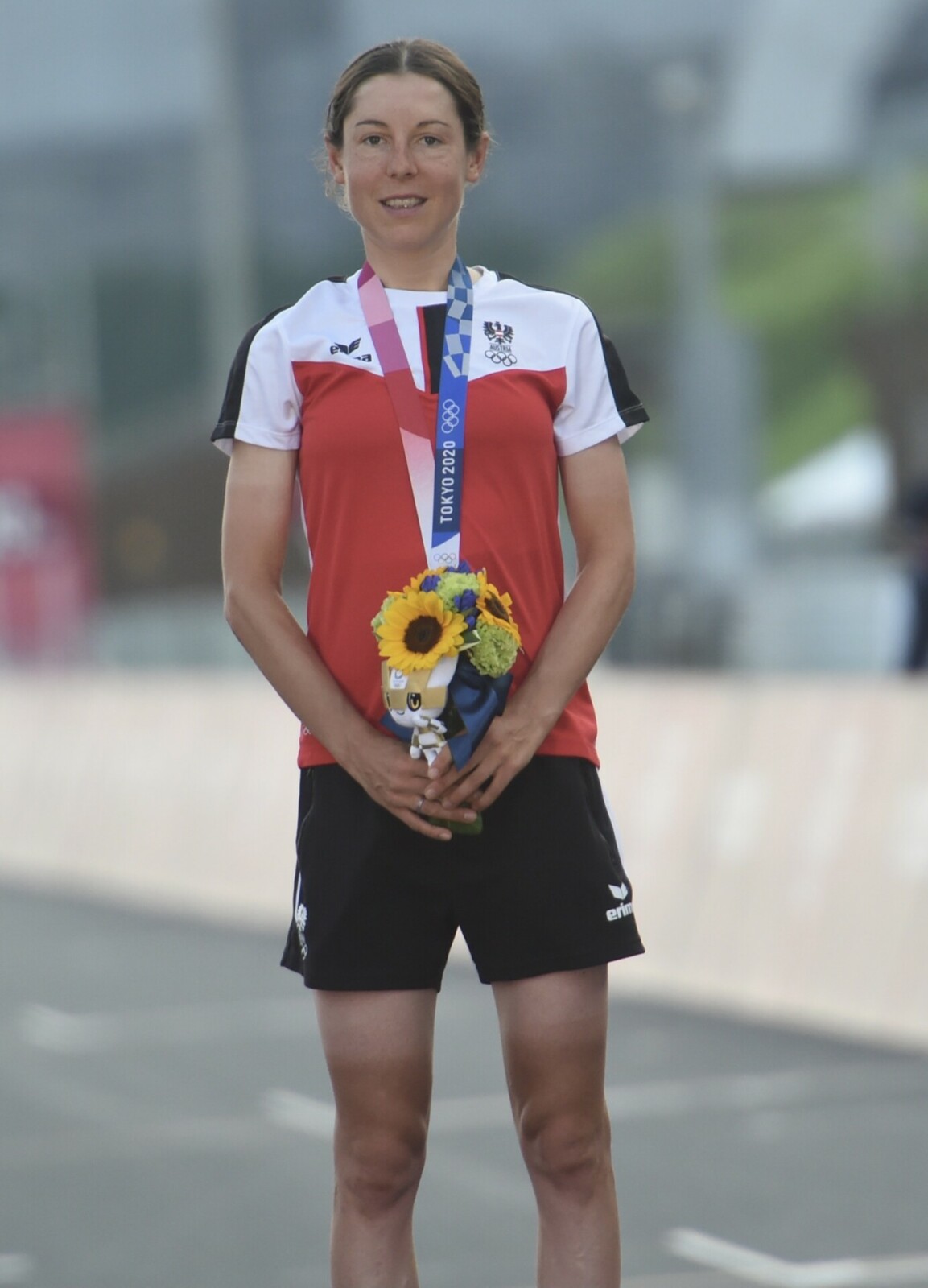 In remarkable scenes that will remain etched in Olympic folklore for years to come, Dutch rider Annemiek Van Vleuten celebrated as she crossed the line, convinced she had indeed won Gold.
"It's incredible, I couldn't believe it, even when I crossed the line," race winner Anna Kiesenhofer said.
"I planned to attack at kilometre zero and I was happy I could get in front. That is something I could not take for granted because I am not good at riding in the peloton," continued the 30yo rider, who has not been a member of a pro team for four years.
Basically an amateur rider, Kiesenhofer last rode with a professional women's team in 2017 when she was with Lotto Soudal. Remaining unsigned since then, she has been Austrian Time Trial champion for the past three years and was the only Austrian rider in the Road Race.
"I am happy that I was not too scared and I just went for it," she said.
"I attacked and with the group we worked more or less together — it was helpful to have a group. I saw I was the strongest and I knew I had the climb before the long descent. I'm pretty good at descending so I got some more time and then it was just like a time trial to the finish."
Lack Of Race Radio Blamed For Confusion
Dutch powerhouse Annemiek van Vleuten, who had embarked on a stunning solo chase earlier in the race, broke free of the bunch with 1.6km to go to win Silver. Due to a lack of race radios and breakdown in communication from the Dutch team, Van Vleuten thought she had won the race.
Crossing the line victorious, she said "No words." Ecstasy turned to utter disappointment when – a few minutes later – Van Vleuten was informed she had in fact finished second.
Italian rider Elisa Longo Borghini finished third for the Bronze medal, also believing she had placed one step up the podium before being informed Kiesenhofer had been up the road for most of the day.
The top finishing Australian was Tiffany Cromwell who came in 26th.