Vittoria are well known for their tremendous range of road and off-road tyres and has a huge distribution all across the world whilst carrying out the manufacturing and research and development in their fully owned factory Lion Tyres in Bangkok, Thailand.
Recently the Vittoria brand has had some significant breakthroughs in manufacturing strong and durable carbon fibre clincher and tubular wheelsets with the addition of Graphene in the braking surface. This addition enhances braking reliability and heat dissipation under heavy braking conditions.
But Vittoria also makes a range of alloy training and race-ready wheels that are now available for purchase in Australia through GKA Sports.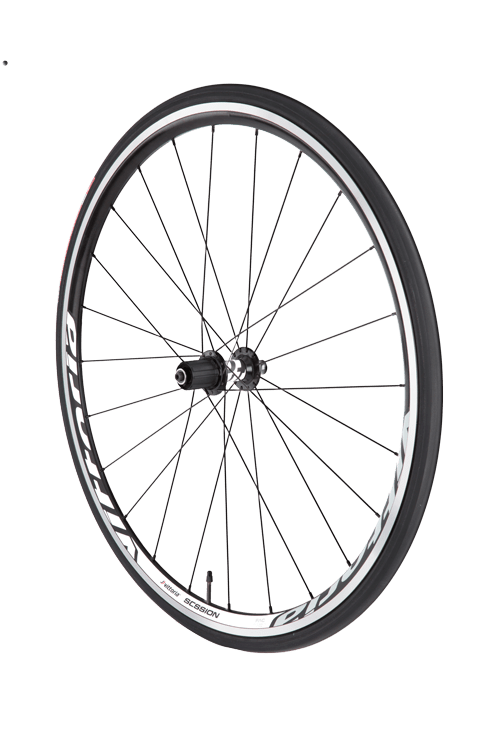 The broad range of alloy clincher rims have an asymmetric rear wheel design to create a balance in spoke tension thanks to the Vittoria hub of their own design that is produced in Italy. The hub features an oversized driveside flange with a 2:1 spoke ratio and all road wheels except the entry level models (Alusion and Session) have the SwitchIT cassette mounting system where the cassette mounts on a freewheel sleeve that can be removed and replaced without tools.
The Session model comes in at just $450 for the wheelset and is high-value and durable training wheel offering good braking and stiffness weighing in at 1763 grams with 20 front and 24 rear stainless steel spokes on a 26mm deep alloy rim.
The Alusion is a semi-aero wheelset with straight-pull bladed spokes for an aerodynamic advantage and apparently has increased stiffness performance at 32mm deep. This wheelset weighs 1791 grams and is $699 from GKA Sports. All the alloy clinchers have the WSR wide rim profile that does offer increased handling and reduced rolling resistance from a shorter but wider tyre footprint and the rims are compatible with tyre widths between 23mm and 28mm.
Vittoria has also discovered the benefits of the differential rim depth between the front and rear rims and features on the Elusion models. The front rim is 26mm deep and 28mm in the rear and has 16 front and 21 rear straight-pull bladed spokes. This model features the SwitchIT rear hub making gear ratio changes a breeze. The Elusion also comes in a 'Nero' edition that has a black ceramic coating for increased braking performance and durability, the specialty brake pads are also included. The Elusion is worth $899 at 1591 grams and the Nero edition is $1350 at 1576 grams.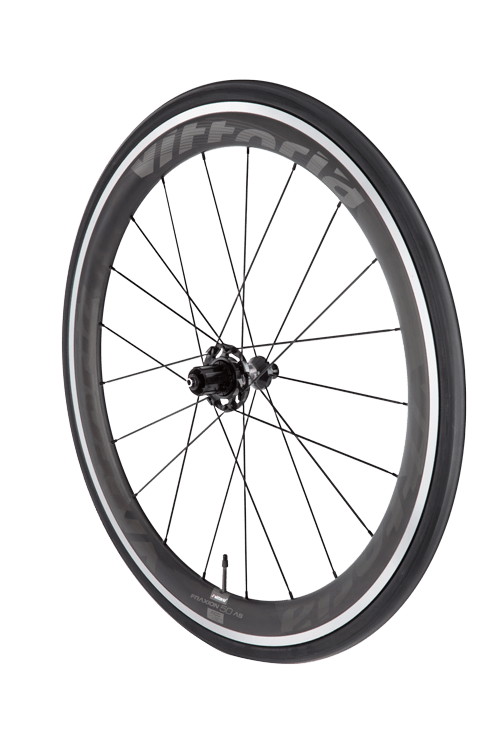 Finally, Vittoria has created a hybrid carbon-alloy rim that takes the performance characteristics from a carbon rim and matches it with an alloy-braking surface on the Fraxion. Weighing in at 1698 grams it also features the differential rim depths of 45mm and 50mm front and rear respectively with aero spokes and will cost you $1899 AUD.
For more information check out the Vittoria website at www.vittoria.com and to purchase them in Australia head to www.gkasportsstore.com.au