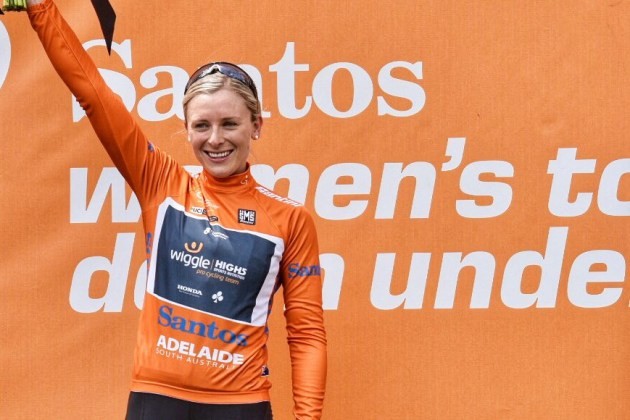 Hometown hero Annette Edmondson of Wiggle High5 won the opening stage of the 2018 Santos Women's Tour Down Under in a thrilling sprint finish in the Adelaide Hills town of Gumeracha today.
Two time world champion Giorgia Bronzini (Cylance) was second with UniSA-Australia's Lauretta Hanson third across the line at the end of the 115 kilometre stage that included two loops of the stunning Hills region.
Rachel Neylan's Bold Breakaway
WorldTour Movistar rider Rachel Neylan, who's competing in the UniSA sponsored national team, launched a solo breakaway in the final 40-minutes of racing. With her lead extending to more than 1min 30seconds at 5km to go, Neylan's bold bid for victory came to an unfortunate end just two kilometres from the finish.
https://youtu.be/GdPi29v4wnA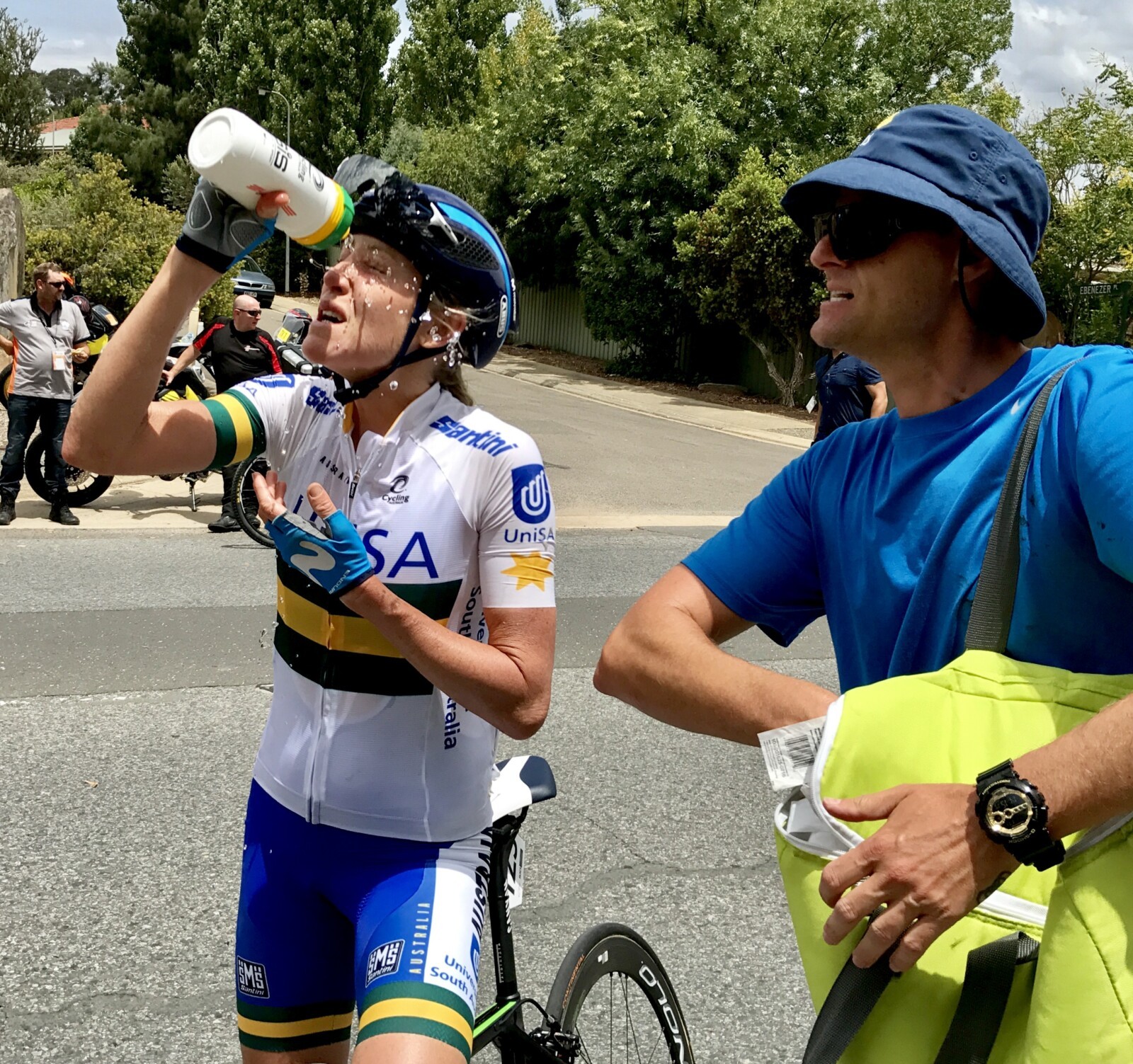 Despite 38 degrees on the thermometer, the Wiggle-Hi5 team handled the heat and the competition to set up 'Nettie' Edmondson for the final sprint – her win coming just days after younger brother Alex won the elite men's event and coveted green & gold jersey at the national championships.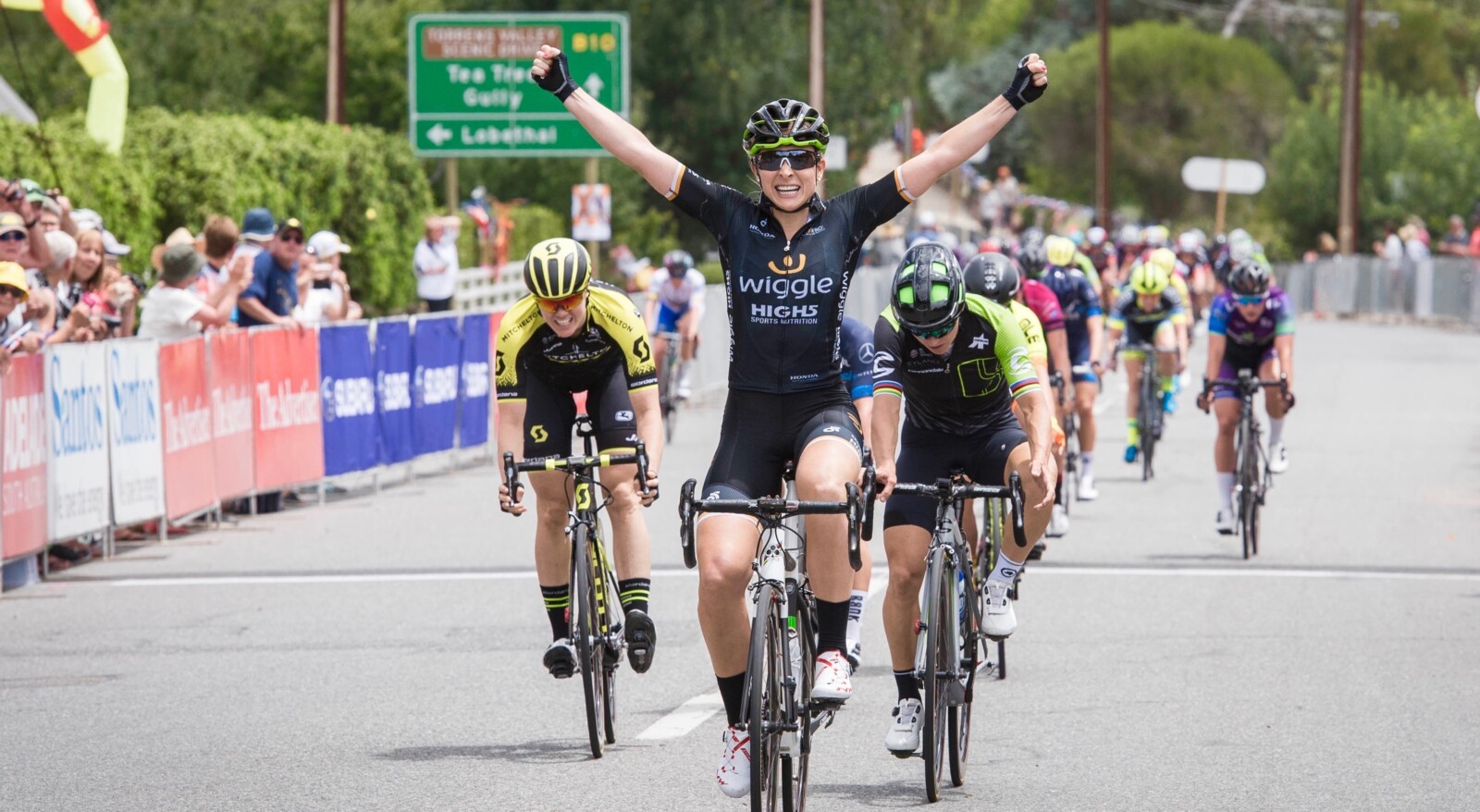 Hosking Edges Edmondson In Intermediate Sprint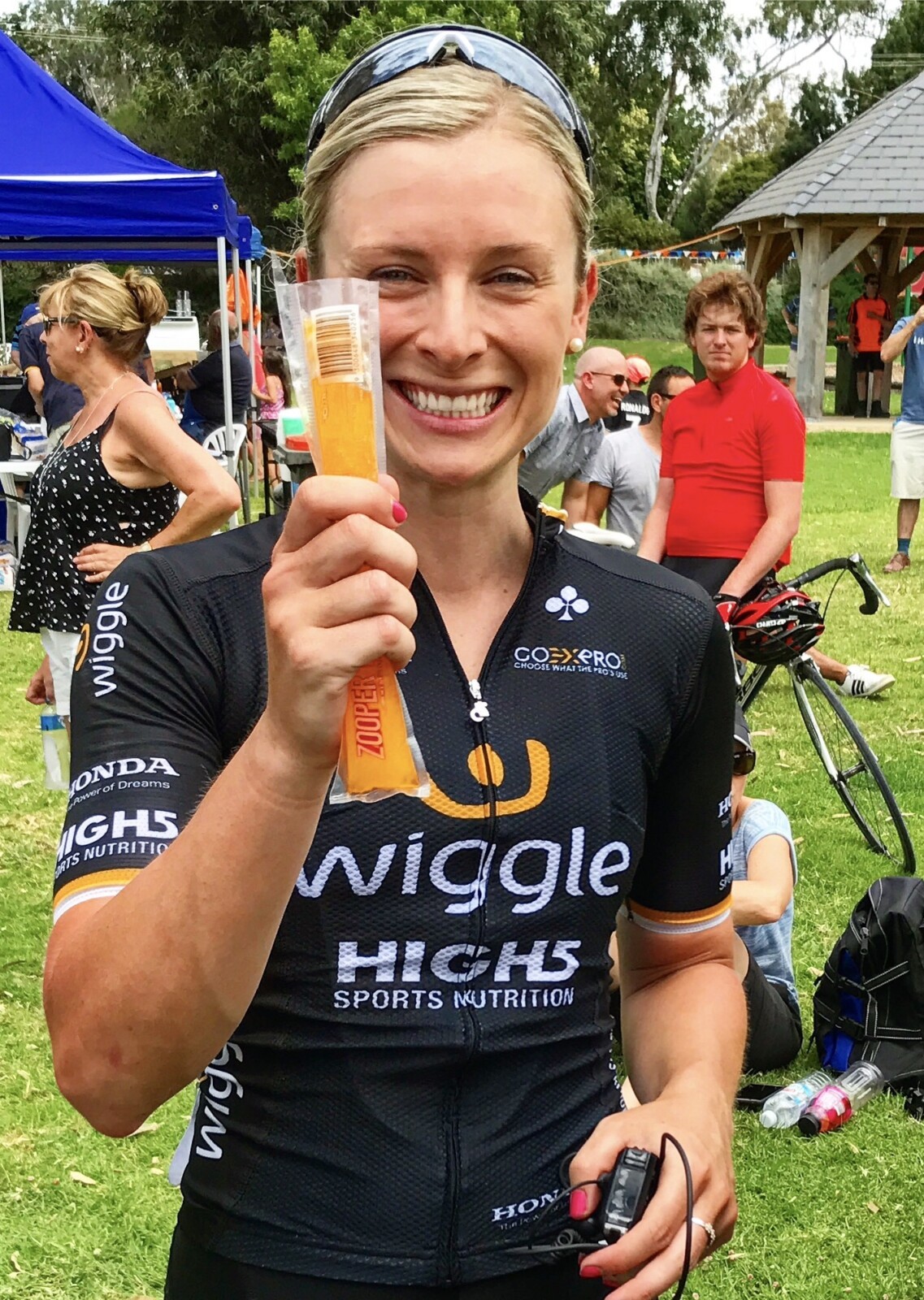 It was Chloe Hosking of Ale Cipollini who claimed the first intermediate sprint from Edmondson and Norwegian rider Em Moberg but Edmondson's stage win gives her the lead in the southaustralia.com green jersey sprint competition.
Dutch rider Sabrina Stultiens, a former under-23 world road race champion, riding for the Waowdeals team has the lead in the Subaru Queen of the Mountain classification.
The world's best are contesting four stages from Thursday to Sunday, with the event's new UCI 2.1 ranking prompting longer, tougher race routes and additional new-season points on offer.
Stage 2 Preview
Riders will experience the best of the Barossa Valley in Stage Two of the Santos Women's Tour Down Under on Friday.
Starting in the stunning town of Lyndoch, the world's leading female cyclists will complete two loops of a circuit connecting the town to Sandy Creek and Williamstown and incorporating a Subaru Queen of the Mountain opportunity at the Whispering Wall.
Upon completion of the second loop they'll ride along Barossa Valley Way towards Tanunda. From there they'll be charging through Seppeltsfield to Greenock and then back towards Tanunda and Bethany.
The stage finish will be a thriller, a Category 1 Queen of the Mountain hilltop finish at Mengler's Hill.
Subaru Queen of the Mountain: Whispering Wall, Williamstown (9% gradient); Mengler's Hill Road, Mengler's Hill (14.4% gradient)
Sprint: Murray Road (Greenock)
Hydration Station: Stonewell Road, Stonewell