WTB have been manufacturing tyres and components since 1982 for mountain and road bikes, but have recently introduced a Road Plus tyre that allows riders to take their road bikes off the beaten track without minimising tarmac performance.
The Horizon 650 x 47c road tyre measures the same diameter as classic road 700 x 28 – 30mm road tyre and is designed for endurance road and mixed-terrain use.
The benefit of fitting a higher profile tyre is the change in the contact patch with the ground, leading to less rolling resistance without decreasing traction, as well as the large volume of air at lower pressures offering better deflection and a supple ride quality.
The Horizon 47c tyre has a slick centre tread and a herringbone tread pattern on the shoulder. It has tubeless-ready beading that will lock securely to the rim and is constructed using WTB's Lightweight Casing and Dual DNA Rubber Compound, with preproduction sample weights of 515grams.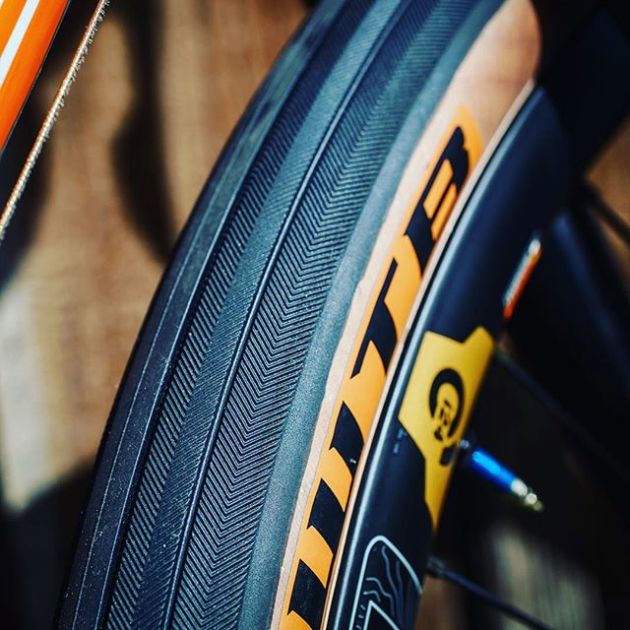 The concept of Road Plus is similar to that of the 27.5inch tyre which equates to the same height and diameter as a traditional 29inch mountain bike tyre.
The geometry on current endurance bikes will remain unchanged according to Chris Feucht, WTB's manager of new product development. The bottom bracket height, axle to crown and angles all stay the same and most endurance bikes are made to clear this tyre size, however . WTB have created a list of compatible frames on their website and suggest pairing the tyre with their KOM i23 and i25 TCS and Ci24 TCS rims to maximize the higher volume profile.
The tyre is set to be available in June this year however there is no confirmed Australian RRP price just yet but the Horizon 47c is available for preview here.