It's a question many riders ask in the final weeks before a major event such as the Bowral Classic on October 21/22. Is it possible to cram for a race, fondo or criterium?
It depends on what you are training for and what level of fitness you have currently. In this MasterClass feature we will look at two scenarios: someone who has a relatively low level of base fitness and someone who has a relatively good level of base aerobic fitness.
Does 'Cramming' Work?
Jumping into a block of cramming is not the ideal way to train, but if you must do it then the number one consideration which I can't hammer home hard enough is don't ramp the volume or intensity too quickly, or you may lay yourself open to getting run down, sick or injured.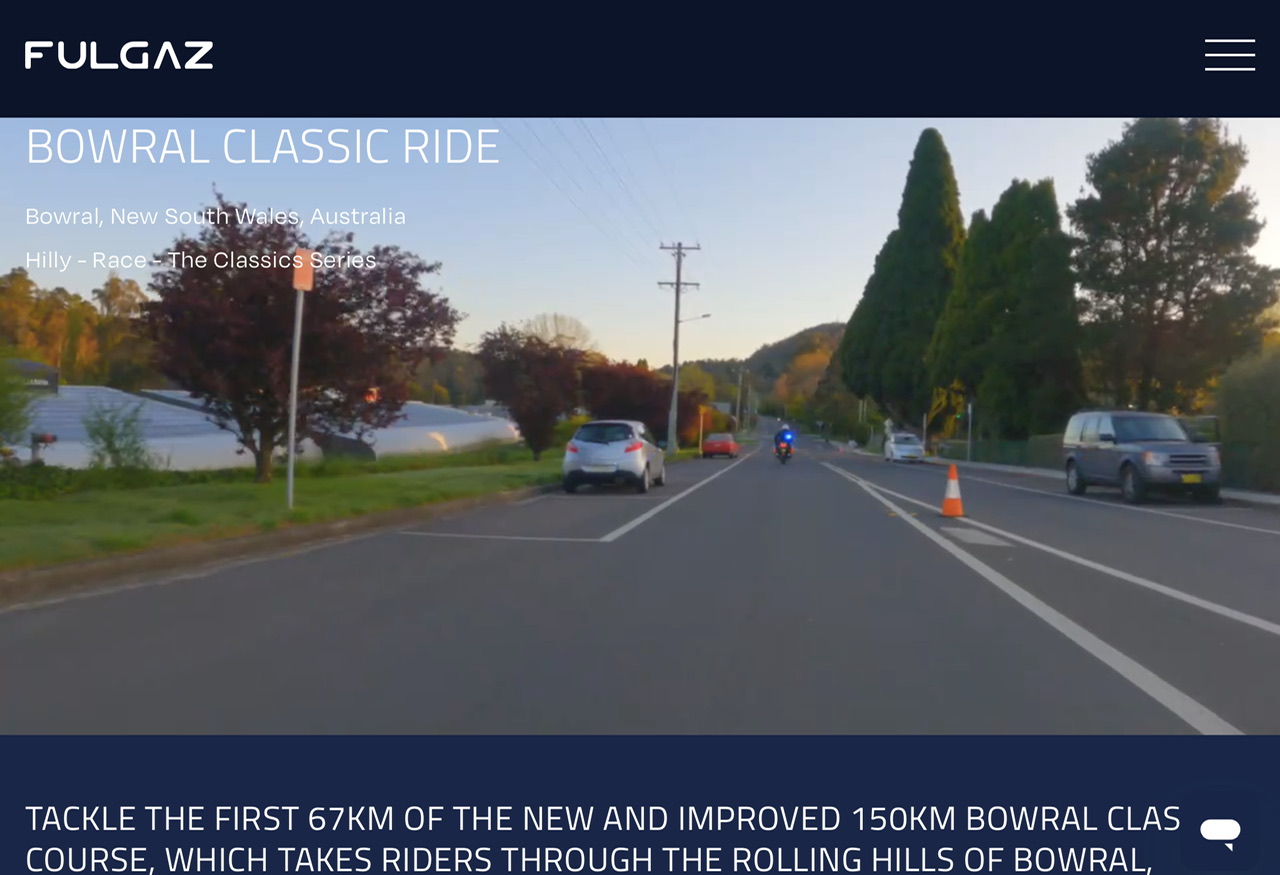 Trying to go from zero to hero is a sure-fire way to get the least out of your training, rather than the most.
All your diligent, purposeful training is not going to do any good unless you are looking after yourself off the bike:
Adequate sleep is a non-negotiable.
Fuelling before and after the sessions is important with any session longer than 1.5hrs needs some fuelling on the bike.
Any session longer than 1.5hrs or a really hard intervals session needs refuelling afterwards. The timing of the protein intake is more critical for female riders than men, with a much smaller time window for women to get the required amount of protein—the building block to repair muscles.
Training In A Fasted State?
Men can get away with it, but women's cortisol levels are elevated in the morning (much more so than men's). Cortisol is the stress hormone, and exercising elevates cortisol even more. For women, this rise in cortisol signals the body to store more fat rather than use it.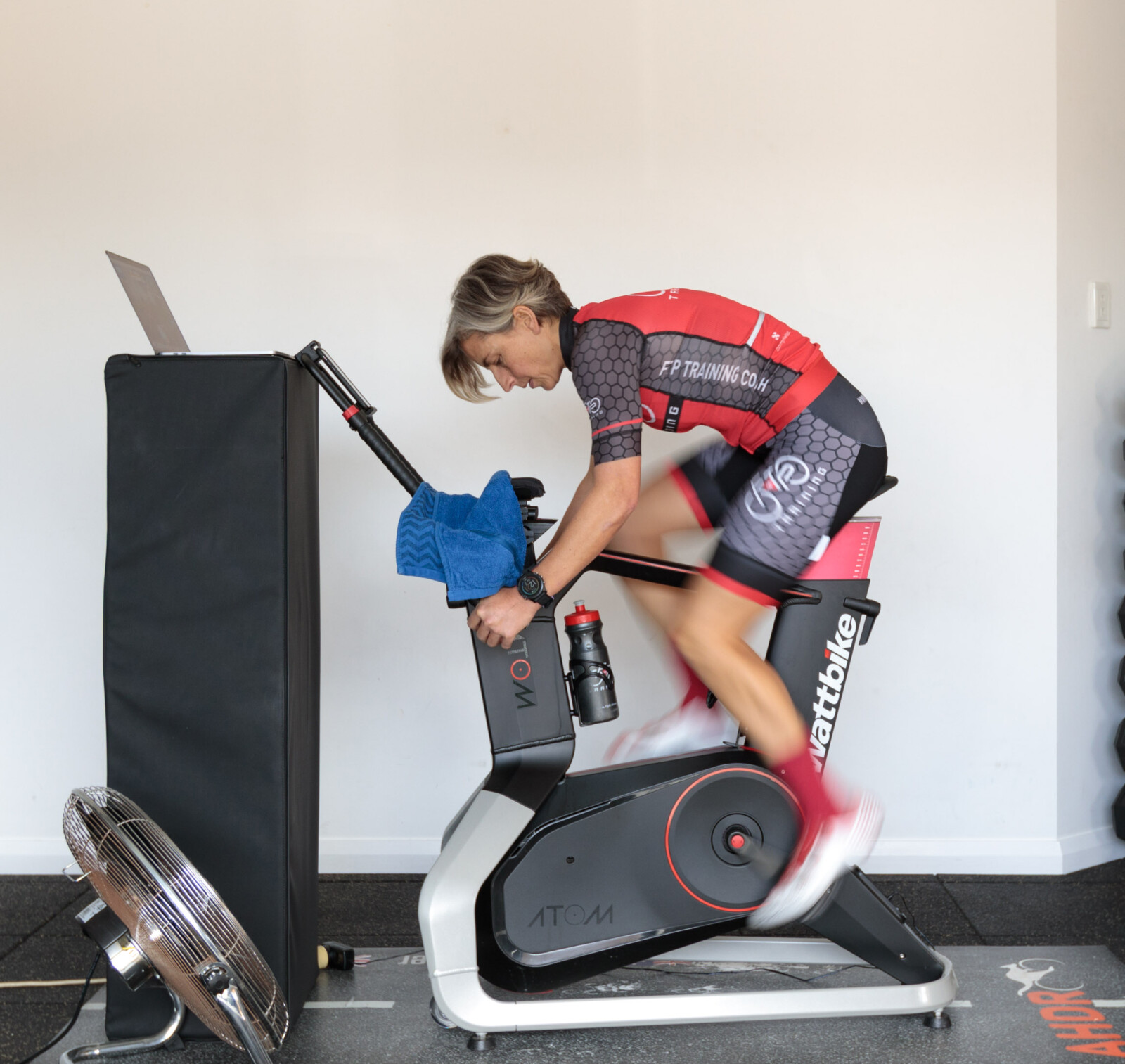 Smart Trainers To The Rescue
For the time-crunched rider, training indoors is a very efficient modality of training. There is no freewheeling, no stopping at traffic lights and the session can be perfectly executed according to the plan. 
Indoor sessions can feel harder mentally and physically, which helps to build a level of mental resilience and toughness that is needed for bike racing. Don't forget, though, that even with the biggest fan you can buy in your local hardware store, you will still sweat a lot, so make sure you are adequately hydrated before the session and keep sipping on a 2-4% carbohydrate solution with electrolyte drink to stay hydrated during the session.
For riders with a lower overall fitness level, training at a level called Sweet Spot Training (SST) can be a very beneficial way of increasing fitness without putting too much stress on your body. SST intervals are completed at the top end of tempo to low end of the threshold, at 88-93% of FTP or threshold heart rate.
Preparing for the Bowral Classic? You can ride part of the course on FulGaz via clicking this link.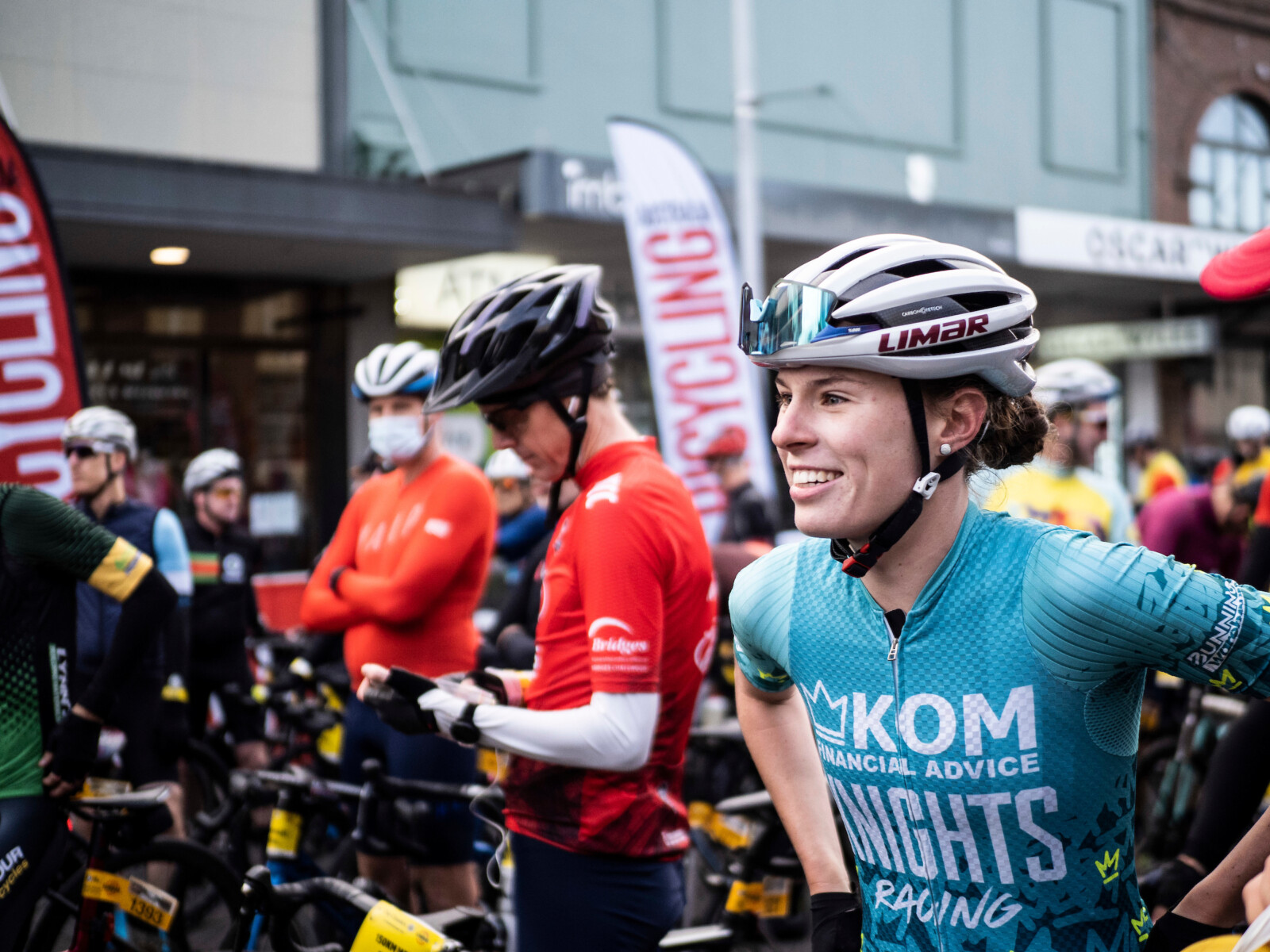 Training in this zone is not easy—it should feel challenging but not so hard that you cannot complete the intervals.
SST efforts helps improve a number of physiological areas:
•It improves your aerobic base by increasing the number of mitochondria
•Enables your body to better cope with efforts by increasing your lactate threshold
•Increases your body's ability to store muscle glycogen
•Boosts your VO2 max
How do you plan your SST sessions?
Total time spent at SST intensity is more important than the length of the interval. 3 x 8mins @ SST with 4mins recovery between each interval is a good place to start, with progressions to 3 x 10mins, 4x 8mins, 3 x 12mins.
…If you are cramming for an event then the taper into the event becomes critically important too…
You get the gist here—gradually build time under load, working all the way up to a more advanced session of 3 x 20mins or even 3 x 30mins.
For many riders, the psychological challenge can be as hard as the physical challenge for the longer intervals. Nail the longer intervals and you will be both mentally and physically tough.
Staying below threshold in the intervals will enable you to recover quicker and complete more SST sessions in a week than you could threshold sessions.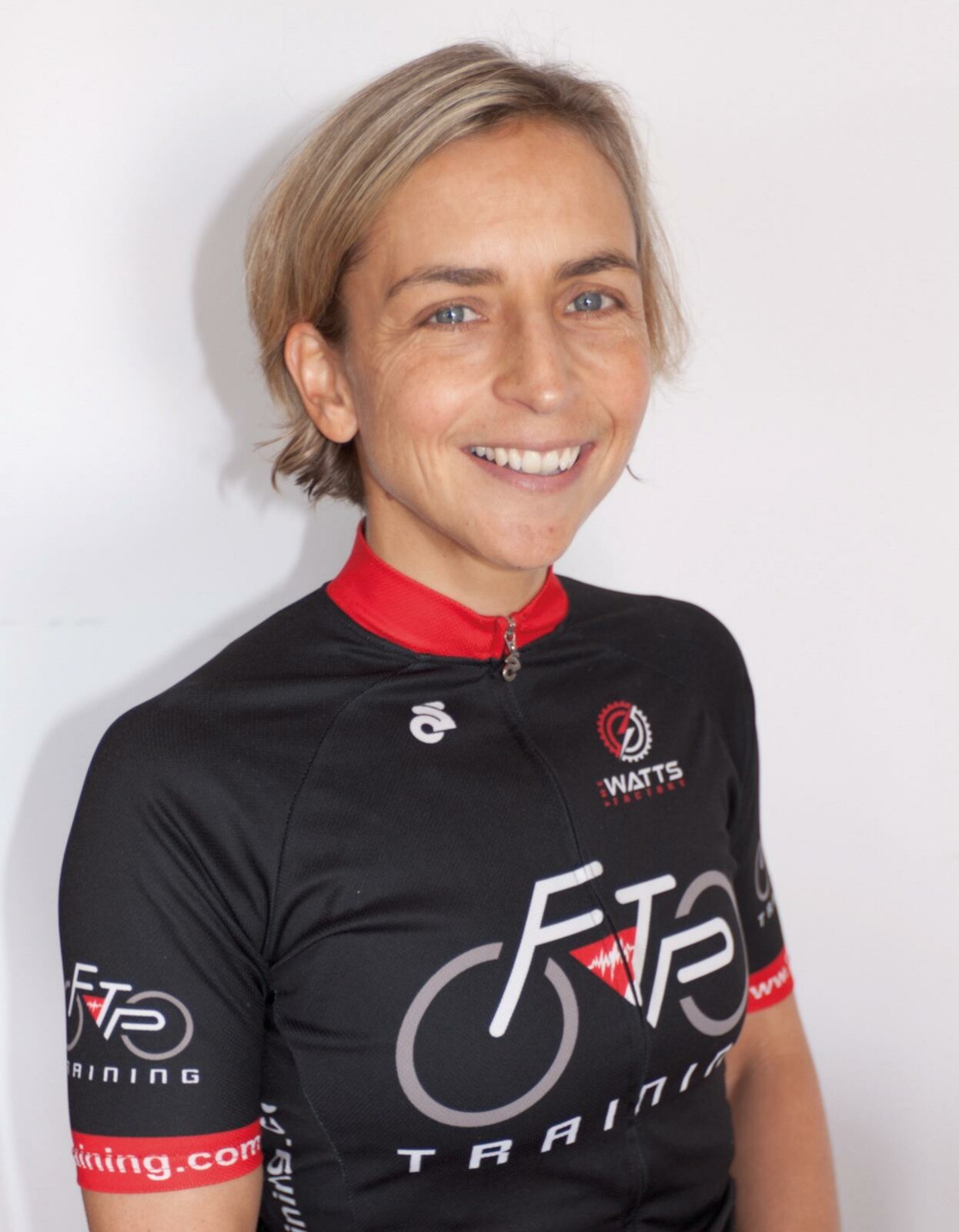 How many of these sessions should I do in a week?
Two to three sessions a week is enough to get measurable gains in fitness. If you have more time available then completing a weekly longer aerobic endurance ride will add more gains. Two recovery days per week works well for most riders who are getting back into training and those who have busy family and work commitments.
For riders with a well-developed aerobic base, a block of VO2 will reap the best rewards in a short time frame.
The challenge for many riders who undertake a block of training like this is the balance between training volume and intensity. If you are already riding big kms each week, you cannot simply add VO2 efforts on top of this. That would be a sure-fire recipe for overtraining. You will need to reduce your overall volume of riding in this block.
…Each rider responds differently to tapers, and each rider will perform at their best with a different level of freshness just before the event…
That doesn't mean cutting out all the endurance rides, but it does mean pulling back on the grey-zone 'comfortably hard' sessions and really aiming to polarise your training sessions to be either easy or hard. This block of training builds upon the foundation of your aerobic conditioning and therefore this period is really about giving the body another kick start and another training stimulus to further boost your FTP. These sessions target the VO2 energy system and are completed at 106 – 120% of FTP.
Interval duration can be between 3-5 minutes and number of intervals per session is 3-5, with an equal amount of recovery time to interval time. Typically for an age group rider, I would program no more than 20 minutes of total time at VO2 in one session. These 3 to 5-minute efforts should feel really hard, and you will have to dig deep to complete them.
A 2-3 week block of two sessions per week will be enough to give your fitness a real kick, any more than three weeks of VO2 is both physically and mentally tough. As FTP Training's Head Coach Mark Fenner likes to say, 'You can only go into the suitcase of courage so many times before it's empty.' We want to leave some courage in that suitcase so you are still able to dig deep when you really need it on race day.
But Don't Overdo It
As you progress through your cramming block of training, keeping an eye on the signs of overdoing it are really important for all riders. Some tell-tale signs that you need to back off are:
•Poor sleep quality
•Irritability
•Loss of motivation
•And the obvious one:
getting sick.
What about a taper?
If you are cramming for an event then the taper into the event becomes critically important too. Each rider responds differently to tapers, and each rider will perform at their best with a different level of freshness just before the event.
The rider-coach relationship is key here to understanding what works for each individual. If you already use a training platform then you will most likely be familiar with the TSB (Training stress balance) which measures freshness vs fatigue. When your TSB score is negative you will likely feel tired and fatigued. In contrast, a positive score indicates you are doing less load than your long term average. This is what you want for a taper or recovery period. Some riders perform at their best with only a +5 TSB whilst others need in excess
of +10 TSB.
Train smart, train consistently, try to stick to the plan as much as you can and you will get the results you deserve.
Keen to ride the 2023 Bowral Classic? You can still register via www.bowralclassic.com.au