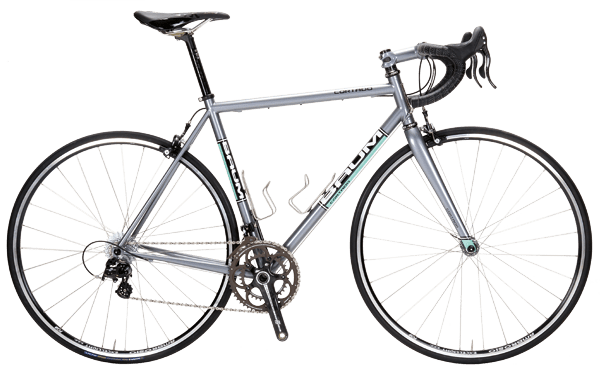 "No matter how beautiful a bike is, it is incomplete until it is ridden. The bike is nothing without a rider." This line from the Baum website gives you an insight to the mindset present at Baum. That line could have been the product of an advertising company or a clever marketing gimmick, until you speak to Darren Baum and realise just how passionate he is about the humble bicycle. He strikes me as being a man of few words, until bicycles are the topic of conversation, at which point he is the type of guy I would love to share a long afternoon and a few beers with, while absorbing his knowledge, enthusiasm and attention to every last detail. He is fluently conversant in the history of bikes and their materials. He knows when and why geometry in bikes has changed over the years, which changes need to be retained and which can be disposed of due to modern materials and manufacturing techniques.
When the Baum Cortado on test arrived at my place, the rains tumbled down and I was left to simply admire it for a few days. This is not entirely an unpleasant experience as there is a lot to admire about this bike. However when I explained this scenario to Darren he was true to his motto. He told me "It's a bike, it's meant to be ridden. Get out there. Get it wet, get it dirty, don't worry about crashing it". As nice as his bikes are and as close as they may be to 'art', he doesn't want them treated like precious artefacts.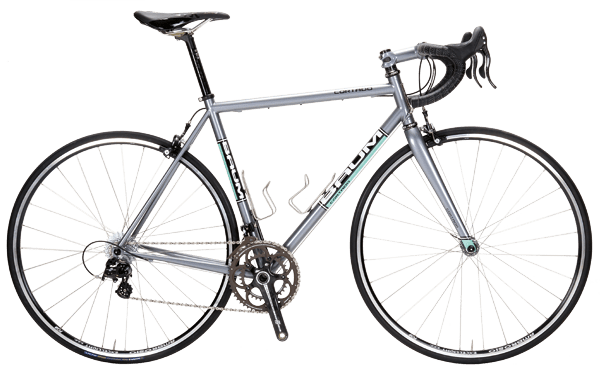 When talking to Darren, you need to remind yourself that he is the guy who will actually build your bike. He is one of a very few bike builders still left in Australia. When I started cycling it was easy and common to head into a local shop and talk to the frame builder about a custom bike. We didn't even realise what we were doing at that time was special. We ended up with bikes in which we had been involved in the design process and they bore the name of the guy who built them. We left the shop with 'our' bike, not just another bike.
It is worth noting that this bike test is a little different to our usual bike tests. While I can wax lyrical about the ride, fit and finish, list the parts and quote weights, if you buy a Baum, your Cortado would be designed, fitted and finished to suit you. Your Cortado would be similar to the one I'm riding, but built for you, so your experience would be slightly different to mine.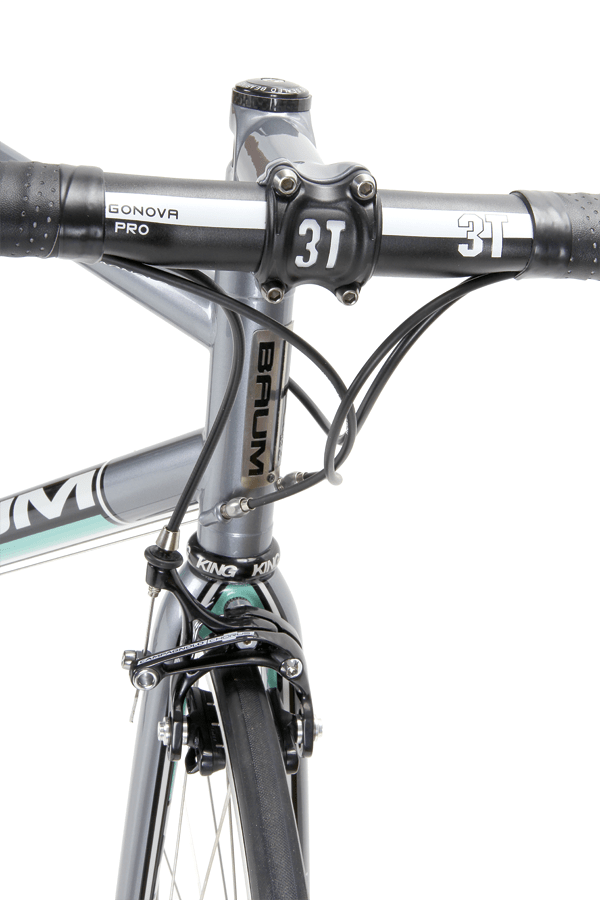 So with Darren's stern advice to go out and ride still ringing in my ears I headed out the door on a beautiful winter's morning. I had slept in and missed my usual bunch but it meant it was warm enough to dress in my summer kit. With clear blue skies, a light breeze and courtesy of a poster advertising the reformation of a favourite band of mine from years gone by, I had a favourite old song in my head. It became one of those days where it is impossible to wipe the smile from your face.
Changing road surfaces bring the attributes of the steel frame to the fore. Sharp jolts are dampened and road buzz is almost non-existent, attributes that too often are compromised on some overly stiff carbon frames. In high speed sweeping corners, where rear wheels can get jittery if the balance of stiffness and compliance isn't spot on, the Baum stayed solidly in contact with the tarmac whether in or out of the saddle. The degree of comfort offered by the Cortado simply cannot be underestimated, and I can only assume it is one part materials and one part expertise. I can only imagine how nice it could have been if it had have been tailor made for me. Heading uphills showed that the front end of the Cortado was the equal of its mass produced counterparts, combined with its light weight and the slight energy return that steel frames give made climbing almost pleasurable, even for someone as hill averse as me.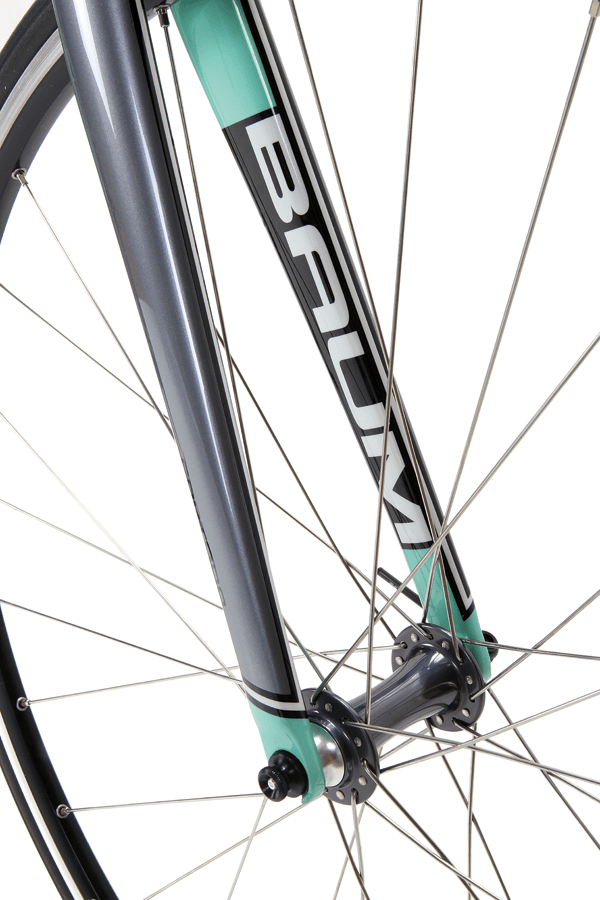 The Cortado is a very traditional looking steel framed bike. It features a custom blend of Columbus, Reynolds and Dedacciai tubing selected to make this bike look and ride like the best bikes of an era which, although not all that long ago, seems like eons in bike evolution. Darren has chosen 1996 as the point in time that he has chosen to recreate. A time at which he believes steel frame design was at its zenith. The tubes on the Cortado are slender and thin walled and in comparison to modern frames, the bottom bracket seems almost non-existent. When steel frames are spoken about, the positives are well known. A compliant, lively ride and the ability for customisation are on the plus side of the ledger. Baum have designed this particular Cortado to suit long rides, a Gran Fondo style frame, comfortable enough for long days in the saddle, but spritely enough to get you uphills with minimal resistance. Darren wants the Cortado to be the kind of bike you want to, and are able to, ride day after day. Darren's thorough knowledge of geometry and the inherent compliance of steel certainly allows for this. On the minus side of the ledger, most people would place weight and corrosion as reasons to steer clear of steel. Baum addresses the corrosion issue by treating all tubes internally and externally. And as for weight the Cortado is a surprise packet, coming in at just 7.5kgs in its current guise, which consists of parts not normally associated with a lightweight bike; Chris King Hubs, Campagnolo Chorus and so on. You could, if you wanted to, loose another 400-500 grams.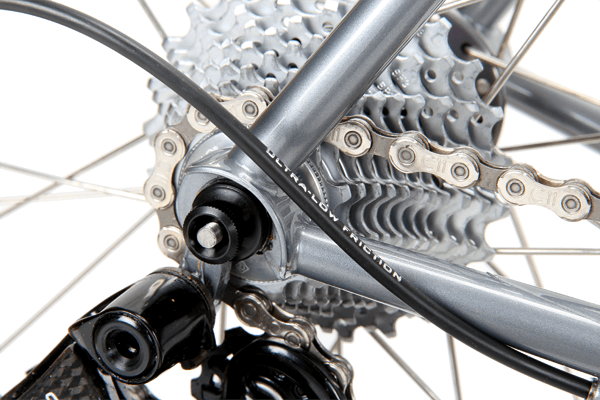 The slender traditional sized tubing is offset against a slightly more modern font on the tasteful logos, and Darren has added a new head tube badge design which dates this frame firmly in the present. The Cortado can be customised and personalised to suit your needs. Baum does not carry stock frames. Even the test bike, while not being a full custom rig, was specially built from scratch. The process begins with a call to Darren to discuss what it is that you desire in a new bike. The customising process involves making minor tweaks to the frame to ensure it gives you your optimal ride without compromising the integrity of the design. Similarly, with the personalisation, there is scope to add your own personal touches to your new bike within the broad confines of Baum's tried and tested designs. The personal changes serve to enhance the design, not detract or distract from it. In an age when personalising a bike is confined to bar tape, saddle and brake hoods, being able to choose your own colour scheme is a luxury indeed, although seeing what some of us old triathletes did with fluoro colours in the early 90's it is probably wise that total free reign is not given to everybody on the colour scheme. Regardless of the scheme and theme you end up with, if the test bike is anything to go by, the paintwork will be flawless. The Cortado also came with a custom painted 3T stem, which while only a small item, makes a huge difference to the styling of the bike. I also noticed that the cable ends were soldered instead of capped, a sign of a true craftsman if ever there was one.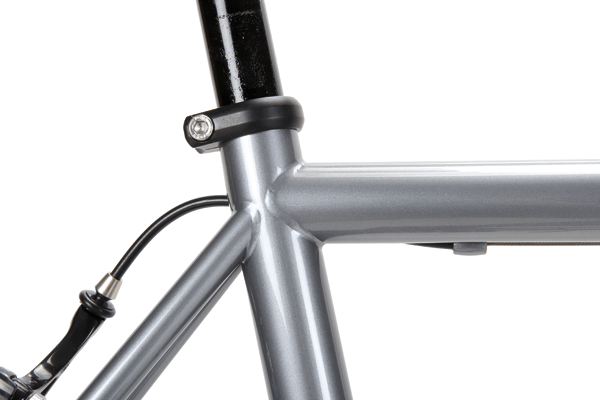 At Baum they also build their own wheels. Poor wheel choice no matter how well intended could serve to counteract the intent of your new frame. Darren likes to ensure the wheels become an integral part of the bike and serve to blend with the characteristics of his frames and compliment your riding style. The wheels on the test bike were Ambrosio Excellights built on Chris King hubs which rolled superbly. The headset was also a Chris King and these quality parts are befitting a bespoke build like the Baum. The parts list of the Cordato is dependent on the wants and needs of each individual client. The final weight of the Cortado is simply a result of the individual specification, and when all the critical pieces of the jigsaw are locked in, the weight can be fine-tuned dependant on parts choice and budget. A lighter version of the test bike could be simply achieved by specifying it with SRAM Red, or choosing a lighter wheelset.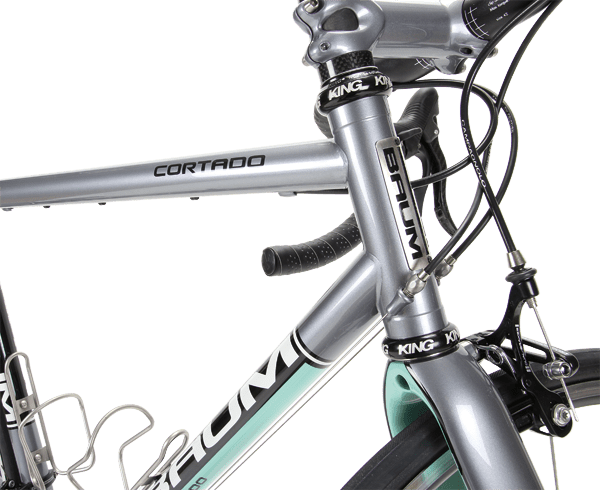 While Darren is always busy and there is a small wait for a Baum, that time is well spent immersing yourself in the process. It is a process that in years gone by was taken for granted but in today's world of commodity items and mass production, it is a rarity. Here's hoping Darren, as busy as he is, finds time to teach the next generation of bicycle artisan so the next generation of riders have the same choice.
Summing Up
Quality
The quality of this entire build is superb. The attention to detail is second to none. The paint finish is sublime, the hubs are buttery smooth and the Campagnolo groupset works as you would expect.
Performance
Considering this bicycle wasn't made for me I was surprised at how quickly I felt at home on it, and how well it performed. The mythical properties of steel come to the fore allowing for hours of pleasure in the saddle.
Value for money.
The tested rig came in at $7,950. Not cheap, but then again it is a one-off handmade bike, built to your specification for you. Only you can decide what that is worth.
Overall
A bike that, on one hand, seems too nice to ride, but on the other, too nice to not ride. Don't like something about the Cortado? Well you could change it. If there is a lot you don't like about it, then maybe a Baum isn't for you. A waiting list and plenty of return customers are testament to the fact that there a plenty of riders who get 'it'.

Specs
Frame Baum Cortado Custom
Fork Enve 2.0
Head Set Chris King
Stem 3T ARX Team (Custom Paint)
Handlebars 3T Ergonova Pro
Saddle Fizik Aliante Carbon Kium
Seat Post Fizik Cyrano
Shift Levers Campagnolo Chorus 11 Speed
Brakes Campagnolo Chorus
Front Derailleur Campagnolo Chorus 11 Speed
Rear Derailleur Campagnolo Chorus 11 Speed
Cassette Campagnolo Chorus 11 Speed 12-25
Chain Campagnolo 11 Speed
Cranks Campagnolo Chorus 11 Speed 170mm 50/34
Bottom Bracket Campagnolo Ultra Torque
Wheels Ambrosio Excellight (Chris King Hubs w/ ceramic bearings)
Tyres Gommitalia Targa
Bidon Cages King Stainless Steel
Pedals n/a
Weight 7.5 kg without pedals
Price $7,950