Soon to be available in Australia, Linklube dry is a wax-based lubricant designed for serious and demanding MTB riding but also suitable form gravel and road riders. The mix features two key components that penetrate into the chain and drive out water, grit and grime.
Linklube dry is a readily biodegradable wax-based chain lube for use in desert dry & dusty to mildly moist conditions. The formula uses a blend of waxes suspended in a water-based emulsion to give you a long-lasting, clean-running, quiet chain.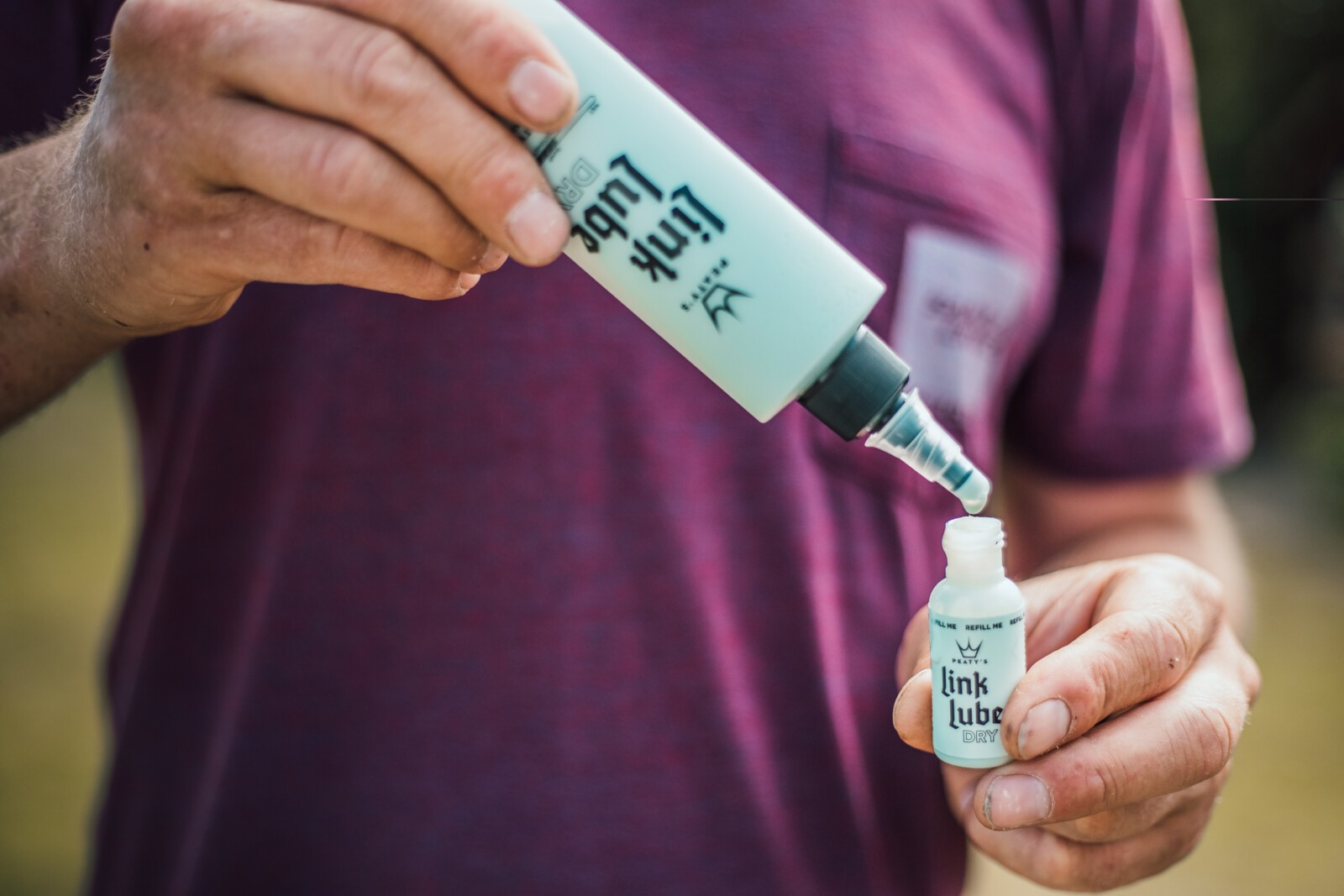 Key features
Wax based formulation lasts longer in dry, dusty conditions as it does not attract dirt
Blue indicator dye easily shows when lube is dry and ready to ride
Up to ~300km / 190miles per application (depending on conditions)
Rounded tip to the applicator cap rolls easily over the chain when applying
Unique tall and slim bottle is shaped to fit like a pen in your hand for easy application
Peaty's Linklube Dry weather is expected be available at Aussie Bicycle retailers by late September and priced at $14.95 (60ml) and $24.95 (120ml).