It was during the first week of winter the bulky package arrived in the Bicycling Australia office – postmarked Ireland, this one looked interesting.
Inside were three items from Galibier, a Mistral lightweight base layer, a Ventultra lightweight emergency jacket, and the company's cold weather piece de resistance, the Mistral Pro Jacket.
Galibier say their objective is to keep riders warm, dry and comfortable regardless of adverse (read diabolical) weather. Having been in the cycling apparel game for a decade, and with an army of enthusiastic supporters and hundreds of positive reviews online, it seems they are certainly hitting the mark.
To the main event, the Mistral Pro Jacket. First impressions follow – though appearing to be a thicker than normal winter softshell, I thought this jacket might be overkill here in the land down under.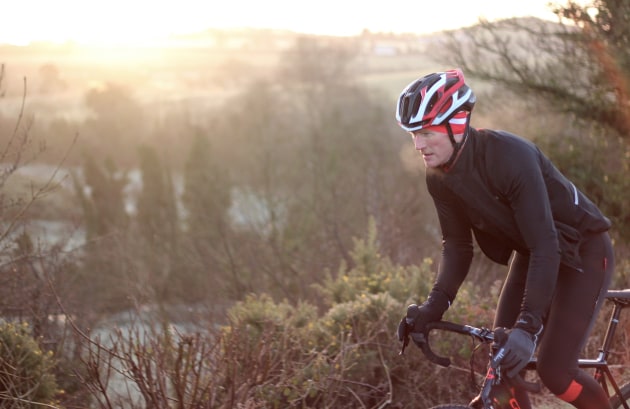 Then, later that day, seeing the weather forecast for southern capitals, with cold conditions including sleet and and snow down to 900 metres as far north as the Barrington Tops west of Newcastle, I realised this jacket may well save the day and allow a rider to get out in even the worst of conditions.
A Serious 'Deep Winter' Jacket
Designed to keep the rider warm regardless of the cold, rain and even driving wind, the Mistral Pro is a serious deep Winter garment. Complete with a unique two stage ventilation system, the soft shell jacket features an inner and external layer and second (internal) zip that closes the chest cover.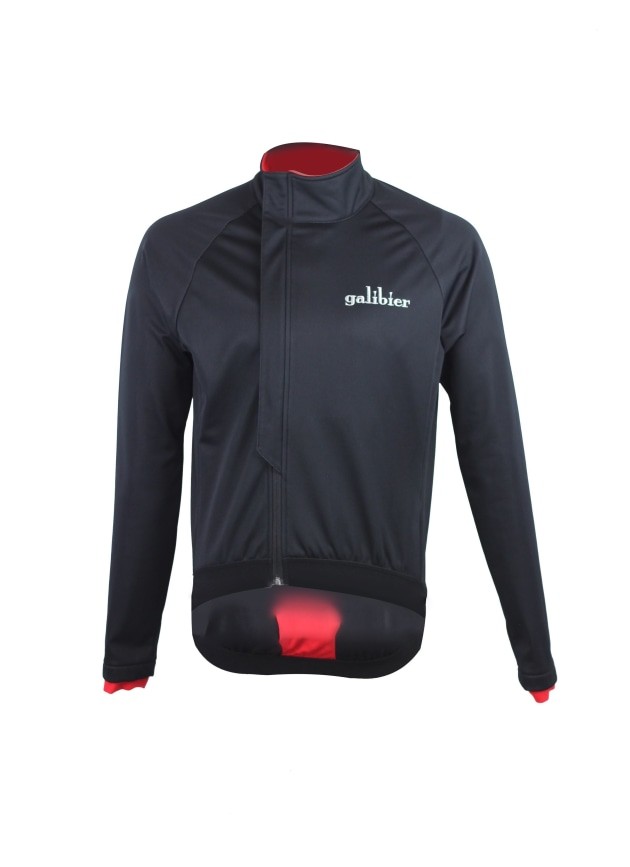 Suitable for temperatures from -4 to 8 degrees, it's a comfortable piece of apparel and, surpisingly, not at all restrictive.
The rear of the waterproof jacket features three generous pockets, and on the right hand side a water resistant zip that exposes a specifically shaped mobile phone pouch.
The jacket also features sewn in reflective bands on the rear – Bicycling Australia tested these and found them to be highly visible under torchlight at night.
Overall we found the Mistral Pro Jacket to be very well insulated, of surprisingly high quality ('surprising'? yes we'll get there in a minute), and the perfect deep winter cycling accessory. Closely examing the jacket and the attention to detail is obvious – the extended red cuffs, silicon waist gripper and double stitching being three examples.
Available directly from www.galibier.cc, the jacket is priced at around $125AU (depending on exchange rate. Galibier offer free global postage and, according to their website, trade honestly, honour all sales and guarantee delivery.
Mistral Pro Jacket Features
8000/9000 Triple layer membrane (WP/VP)
Factory DWR treated.
Windproof anti-stick zip.
At least 3 meters of technical fabric in each jacket.
A zip garage protects the neck from irritation.
Articulated fleece collar gently wraps around the neck in every cycling position
Rear pockets, have 3M reflective trim to increase visibility.
Full windshield double cuff.
3 high stretch rear pockets with Mesh drainage feature.
Silicone waist band keeps the jacket locked in place.
Double stitching throughout.
Extra side, zipped security pocket