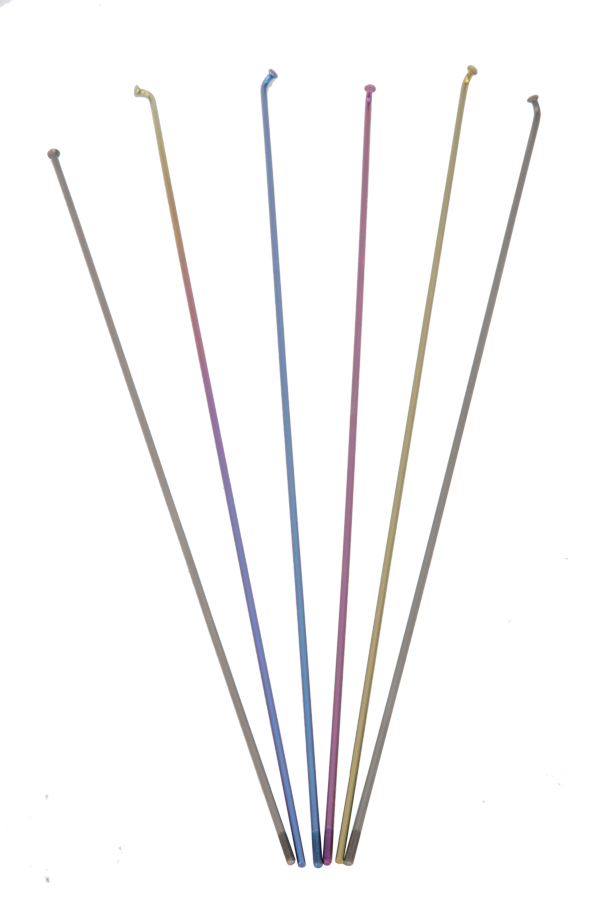 Kaos Custom Bikes is the largest seller of titanium spokes in the world, distributing throughout Australia and also through New Zealand and into the USA.
Their titanium spokes, which are suitable for all wheel types, are made to whatever length you require. Colours include gold, blue, purple, teal green and rainbow.
Flat, aero spokes are also available upon request.
They're half the weight of a normal straight gauge spoke, and the lightest spokes you can currently buy—the weight conscious might be keen on swapping to ti spokes to shed some unwanted grams.
Kaos recommend their ti spokes should be used with alloy nipples and built with anti-seize paste, and also that they be built by a professional wheel builder. They can be purchased either from Kaos or through any bike store.
Further Details At Kaos Custom Bikes