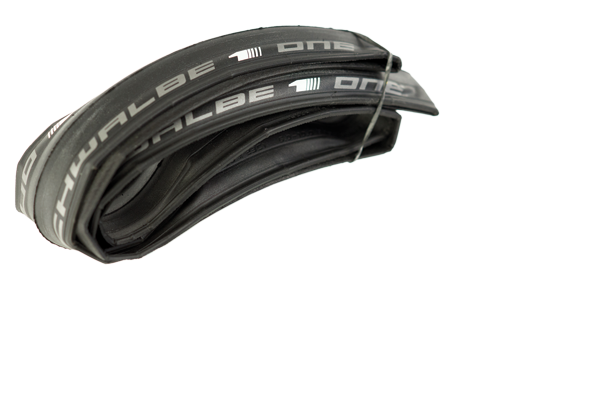 Before i first reviewed a tyre (over 10 years ago!) I'd ridden at least a couple from each of the major brands. Therefore i knew that the differences in categories (such as racing, training and economy) are subtle at best. Writing about differences in feelings, noises, perceptions is a challenging task.
Eventually I tested (in close proximity as luck would have it) both a truly outstanding tyre and one so incredibly bad I refused to finish the testing phase and could not write anything positive about it. The epiphany for me came after more than 20 years of competitive riding with the realisation that it was actually possible to produce a standout tyre – in both directions of standing out – in a crowded marketplace. It also led to two other insights:
1-That I, and probably most other cyclists, chose the tyres for my bike via a process of irrationally selected anecdotal highlights. That is to say, I remember the good experiences I want to remember and forget the bad ones I want to forget – such as my personal puncture history with a specific tyre, and
2-That the previous one actually doesn't matter because almost all tyres are really very good.
With this in mind, I still came to testing the new Schwalbe One tyres with a hint of excitement. I had heard about these tyres long before I saw my first one. The success of Schwalbe One the tyre was so important to Schwalbe that they built a new factory to produce only these tyres. They already made really good road tyres, so I had very high expectations for the One; it had to be special if it was going to be a step up from their existing product.
The One is available in three widths – 23 mm, 25 mm and 28 mm – in both tubeless and regular (designed for a tube) models. This review is about the 23 mm width tyre run with a tube. While I expect the other widths and the tubeless version to behave very much the same, not having tried them I cannot comment.
Out of the box, the One looked and felt like a proper racing tyre ought to: slick black tread, light weight, very supple casing and high pressure rating. On good roads, slick tyres provide the best traction and the lowest rolling resistance. Tyres that are available only in black contain carbon black. Coloured treads rely on amorphous silica as the "filler" and because the silica is a pale crystalline white the tread can be dyed bright colours. Carbon black, as the name suggests, is black and forces the rubber to be black. All other things being equal (though they never are) a light and/or supple casing will provide a better ride feel and better speed than a heavy and/or stiff casing. Finally, I like a high pressure rating because it suggests that the tyre will cling tenaciously to the rim – pressure limits are more about resistance to blowing off the rim than anything else. They were appropriately difficult to mount; not curse-inducingly difficult, nor fear-inducingly easy.
So the Schwalbes ticked all of my boxes – thus I was off to a flying start with my testing. I put the tyres on my racing bike, which I use every morning for training plus for any road racing I might do. Given that the review was in Spring (in between winter and summer seasons), I didn't get to any races on the tyres, but I did get in a number of training drills and a few longer social weekend rides. Getting a puncture, or not, is a bit of a random process. Even the most puncture resistant tyres can suffer a spate of flats if ridden through a glass-strewn area. Similarly, tyres with no puncture resistance at all can go for ages without a flat through a combination of luck and watching for glass. I can report that I suffered no punctures during my time on the One.
Some tyres feel "stiff" while others feel "supple". General concensus is that tubular tyres are much more supple than clinchers and there is science to back up why this might be. Still, as tyre technology progresses the gap between clincher and tubular narrows. Even with the best clinchers I've tried in the past I would suggest that there was some nebulous quality present in tubulars that was missing from the clincher. Not so with the Schwalbe; these are the first clinchers I have ridden where I could not discern even any subtle difference between the tubulars I rode for years and these tyres. Yes, I think they ride as well as a good tubular tyre. The more I rode on these tyres, the more impressed I was with them. Durability aside (and that is only because I haven't ridden them long enough to know) I proclaim these as the nicest road tyres I have ever ridden on.