SCICON, the leader in high performance bike bags and accessories for riders and active people, has unveiled its latest innovation, the X-Over Bib Shorts.
Developed using technical input from ASG Bike Science, SCICON parent company ASG's bike fitting and testing arm, the new X-Over Bib Shorts are specifically designed to support male and female specific anatomy when in the saddle, relieving pressure on sensitive areas and promoting blood flow. Suitable for on- or off-road use, the X-Over Bib Shorts are at home at the sharp end of a long road race or handling the rigours of muddier rides with fatter tyres.
Following on from the launch of SCICON's ELAN saddle at the beginning of October 2018, the new X-Over Bib Shorts reinforce SCICON's Power Ergo Design concept of providing more all-day comfort in a high performance, more aggressive position. The new bib shorts, while suitable for a wide range of saddles and riding styles, have been designed with the SCICON ELAN saddle in mind and so offer an additional level of compatibility when paired with each other.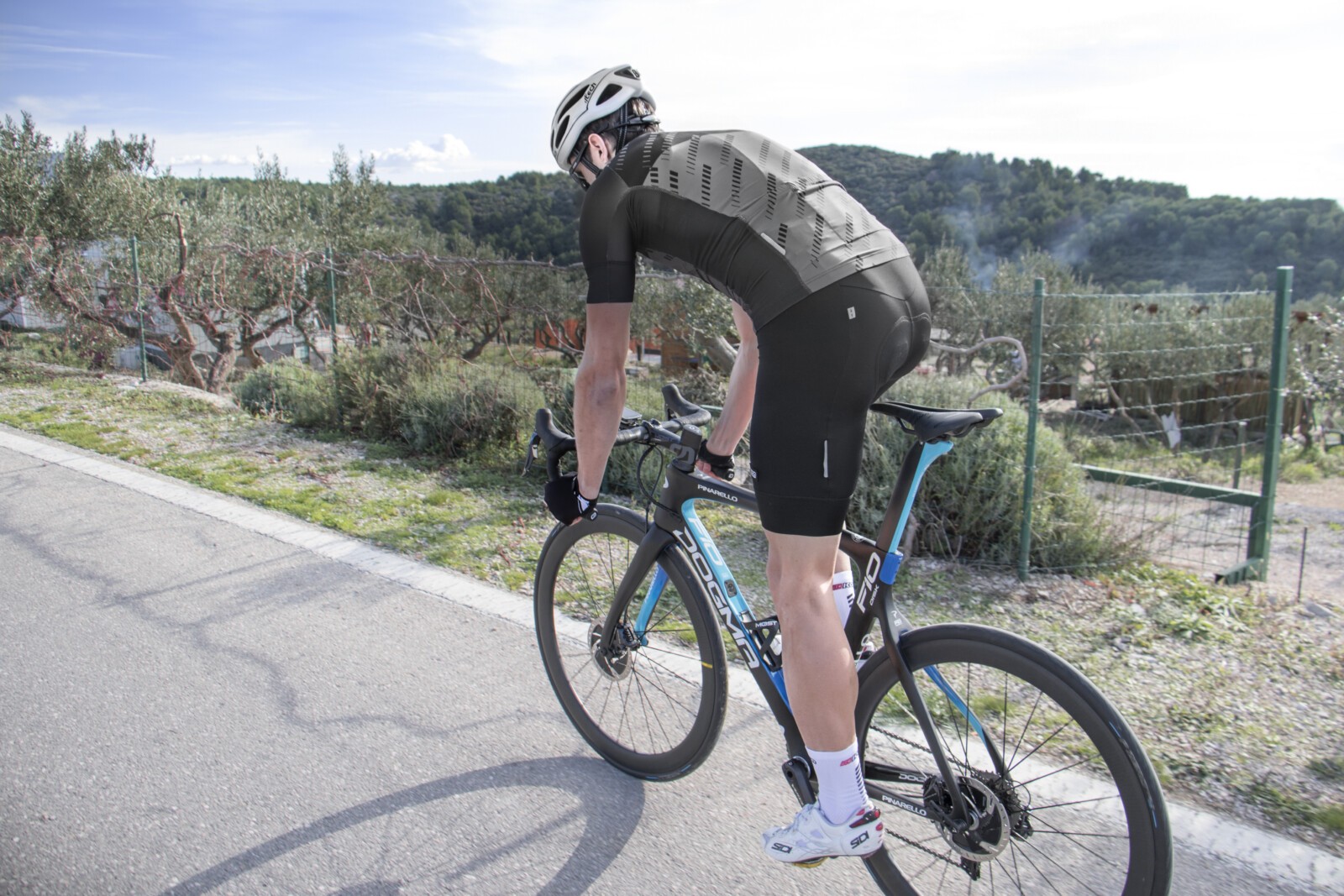 The X-Over Bib Short is the latest strategic move from SCICON which, until recently, has been known for producing high quality bike bags and cases.
The Elastic Interface Technology (EIT) pad ensures all-day comfort whilst the innovative Hybrid Cell System (HCS), consisting of an advanced cell structure, allows the pad to be thinner, lighter and more breathable whilst at the same time improving durability. HCS is made from recycled materials to reduce the product's carbon footprint.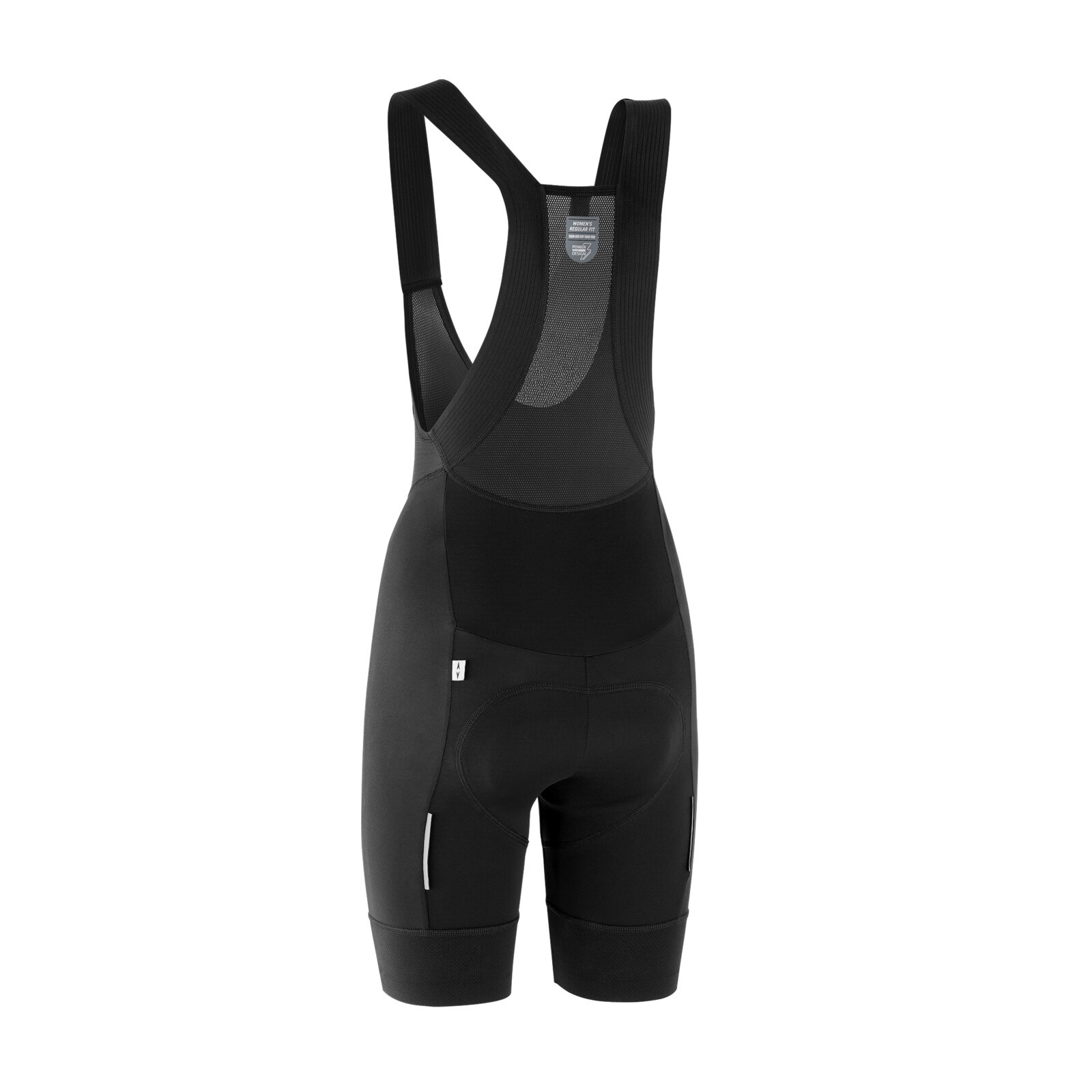 Italian-made 4-way compression Mititech Power fabric was used to form the lower part of the shorts with a bi-elastic Carvico Spider mesh material to wrap around the torso and contour to all body shapes. Active tension mono-elastic straps with a minimal design allow maximum freedom and comfort and generous 75mm 4-way leg grippers keep the shorts where you want them offering a snug, yet comfortable compression fit to improve blood circulation.
Handmade in their own factory, SCICON's '100% made in Italy' X-Over Bib Shorts are available in 10 different sizes catering for all riders, ranging from 5XL to 2XS, with the XL size weighing just 245g. The shorts are priced at EUR 249, GBP 219, USD 299, CAD 369, AUD 399, ZAR 3,999.
Rather than simply adapt the same shorts to fit men and women, SCICON has entirely constructed each model to fit its intended rider's requirements. The men's pad has a central channel to relieve soft tissue pressure whilst the women's pad offers carefully placed support to allow greater rotation of the pelvic bone. The women's bibs feature a more robust waistband with a more tapered shape to gain more support from the hips, with soft monoelastic straps to contour around the chest. Meanwhile, the men's bib shorts have a longer leg and shorter front inseam.
Claudio Fantin, SCICON Marketing Strategist said the teams at SCICON and ASG Bike Science have come together to create one of the best performance cycling products available.
"Following the successful launch of the ELAN saddle, we felt it necessary to release a complementing set of high-performing shorts, the SCICON X-Over Bib Shorts, to meet the demands of our discerning athletes," she said.