Eight days a week, yes it's the well-known Beatles song, and the amount of time most of us would love to ride our bikes.
Founded in 2012 by Sarina and Michael Tomchin on Sydney's Northern Beaches, Cycology has built its reputation on hyper original and rather ostentatious artwork.
Provided for the review were the matching 8 Days socks, gloves and long sleeve summer jersey, together with Cycology's black cargo bike shorts providing an element of monochromatic calm in an otherwise high-energy kaleidoscopic ensemble.
The Beatles-inspired 8 Days Kit is no exception. With a design that's loud, proud and hand drawn by Sarina herself, like most Cycology kit, it's been one of their best sellers in recent times and reminds me of a head-on collision between Reg Mombassa of Mambo fame and the urban grunge of a Berlin graffiti street artist. Resplendent in iconic lyrics taken from the Fab Four themselves, this is not a kit for flying under the radar.
Looking beyond the design itself (no small task!), I found the cut of the jersey comfortable and reasonably snug, but certainly not restrictive. However, don't be fooled by the long sleeves – this is a lightweight summer jersey and won't be much use on colder mornings, unless paired with a gilet or base layer.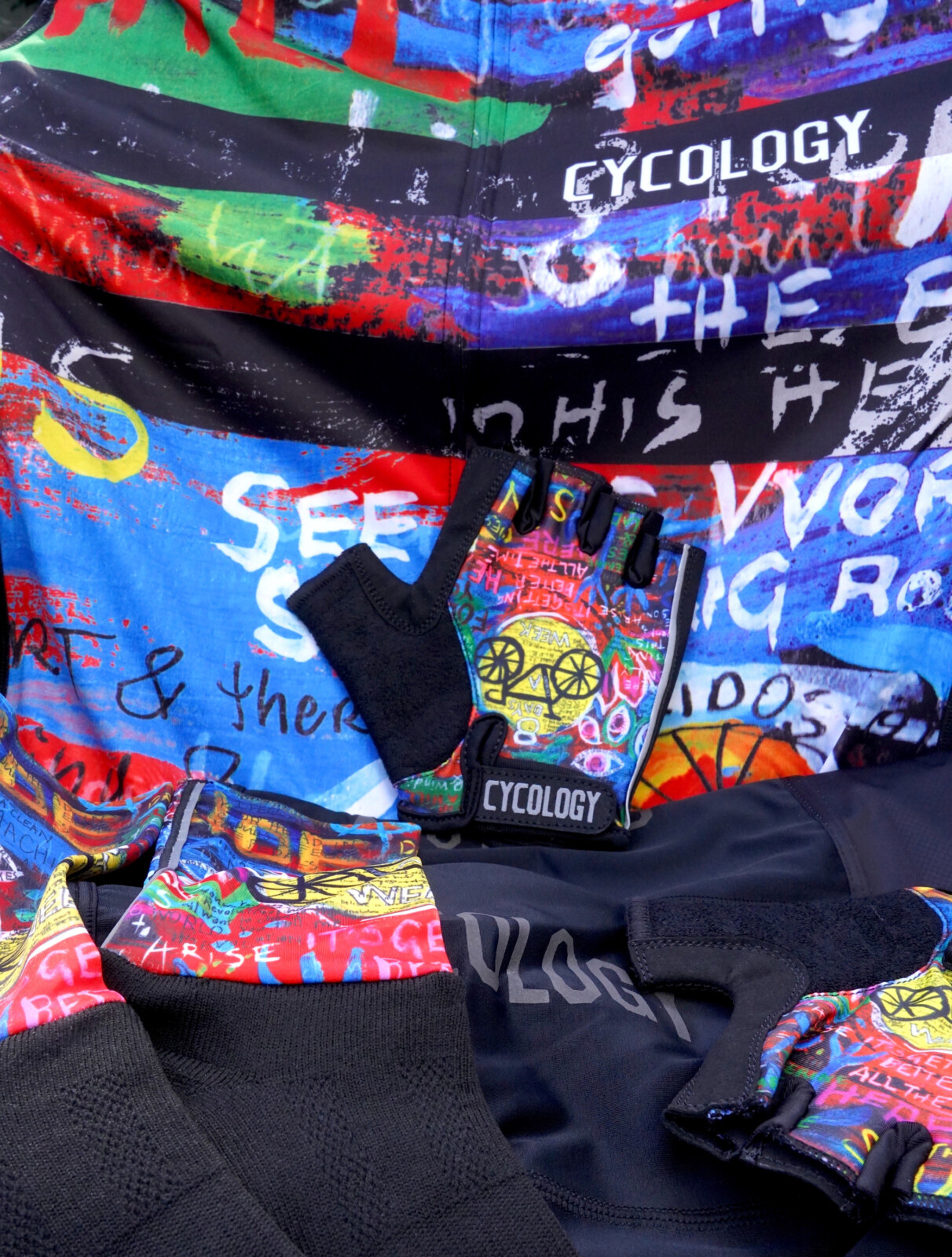 On the flip side, the highly breathable 85% polyester, 15% elastane fabric boasts SPF 50 protection and a full-length front zipper, making it well-suited to Aussie summers. The three reinforced rear pockets, including one with zip, are also finished with reflective trim for a little extra visibility in dull conditions.
Gloves, Socks & Knicks
The matching 8 Days gloves and aero socks (17cm height) are also excellent quality. But it's the strap-free cargo shorts I found to be the most interesting touch. With side pockets on each leg for your phone, gels or anything you like really, they wouldn't be my first choice for bunch riding or racing.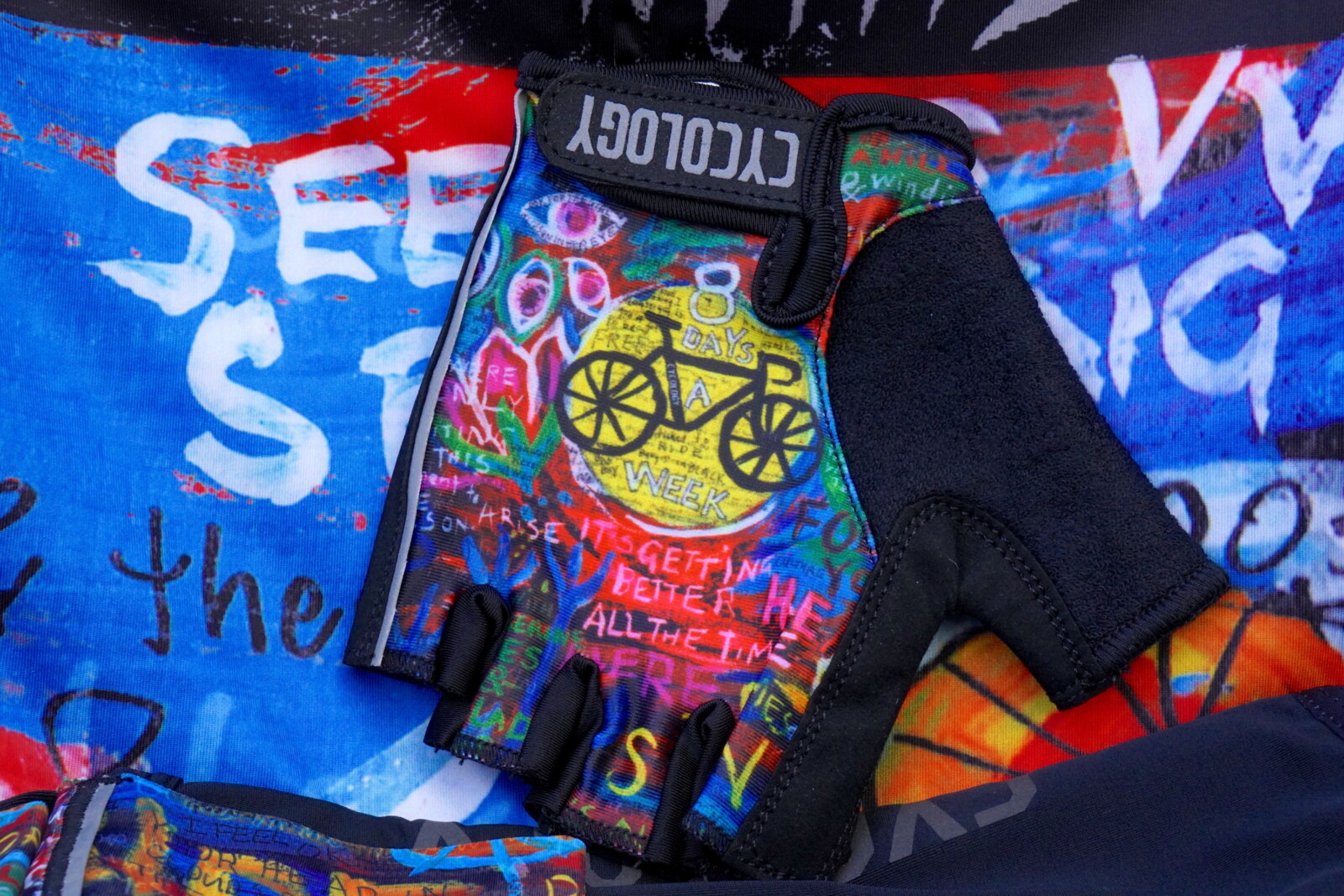 But they're certainly hugely versatile and have already filled a nice little wardrobe gap I didn't even know I had. The four-way stretch compression fabric has flatlock seams, silicone-infused fabric cuffs and, coupled with Cycology's long distance chamois with high-density Belgian plasma sponge, is very comfortable. I've found them especially good for riding on the trainer, and also making quick trips to the shops or casual weekend rides with the family.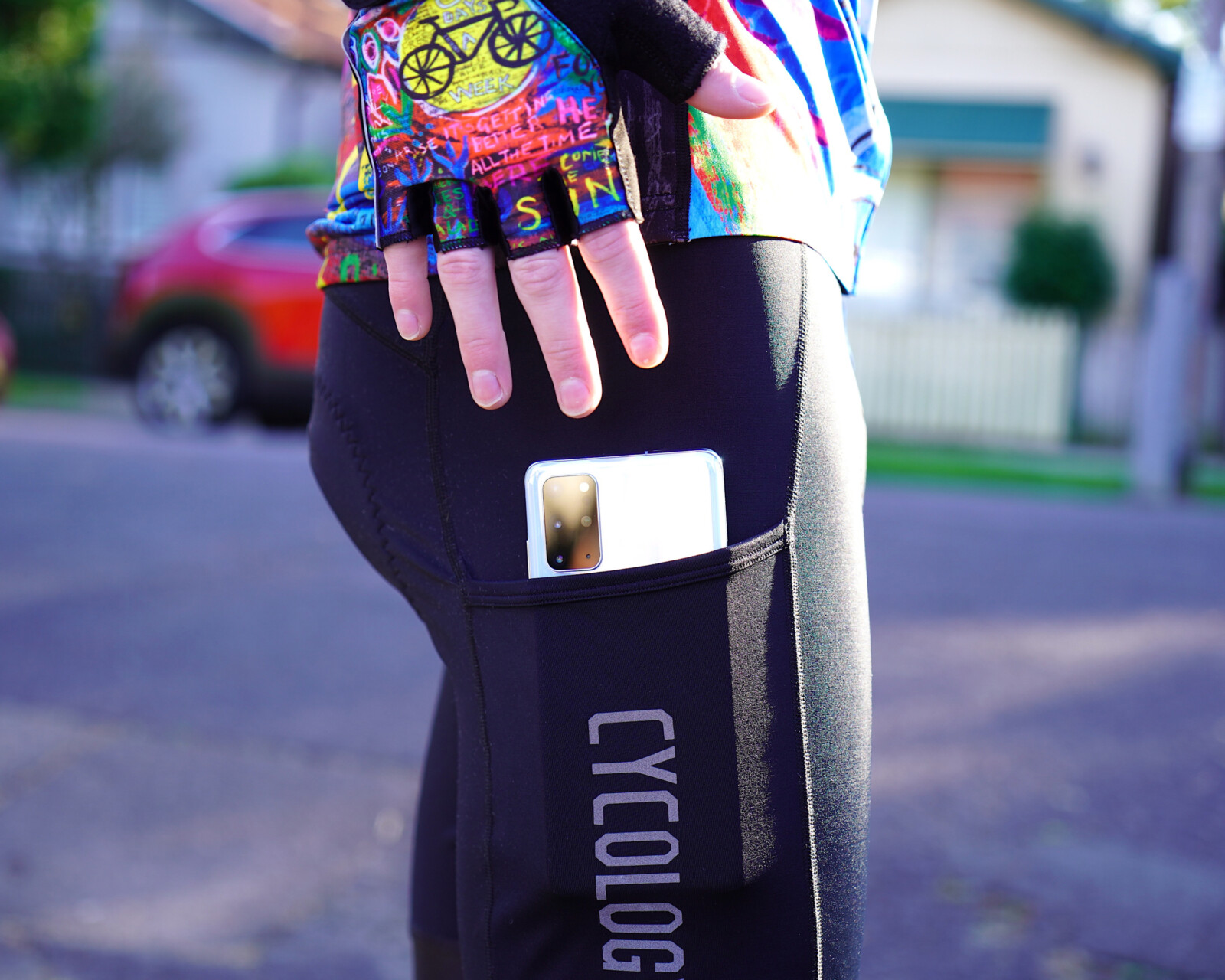 Summing up
If the ubiquity of plain colours and generic designs leaves you feeling a little underwhelmed and uninspired, 8 Days might just be the kit for you – even more so if you're a Beatles fan. The quality from Cycology is excellent and, rest assured, you will stand out like a beacon in any bunch. 8 days a week.
It's brash, bold, bright, and maybe not for all, but it certainly makes a statement and stands out! Australian company Cycology have a long history of creating interesting and impressive kit. Other than the bold designs, the apparel is long-lasting and very comfortable to wear.
For this and other items in the Cycology range visit their website here.