Tubeless may be getting the majority of the press but here Luke Meers takes a look at new lightweight inner tubes.
How much would you pay to shave 150-200g from your ride? What is the golden ratio? $2 per gram? $5 per gram? Wherever you land, it is clear that people are willing to spend a lot extra to get that saddle that is 15g lighter or those pedals that shave off 30g. If you follow this logic, the Tubolito tubes we look at here at around $40 for a saving of around 70g per wheel, (plus one as a spare) are a weight weenie's dream. Right?
Tubolito is the brainchild of a mechanical engineer and a material science engineer. Both bike ethusiasts, they applied their knowledge of material properties to tubes to produce these super light items.
The tubes are made from a thermoplastic elastomer as opposed to the butyl rubber or latex that most tubes consist of. The result is a tube that, feels flimsy to touch, but is actually rather robust. My initial reaction was one of curiosity. How can anyone charge so much for a simple bike tube? But once thinking about it, and doing some quick mental maths similar to what I described above.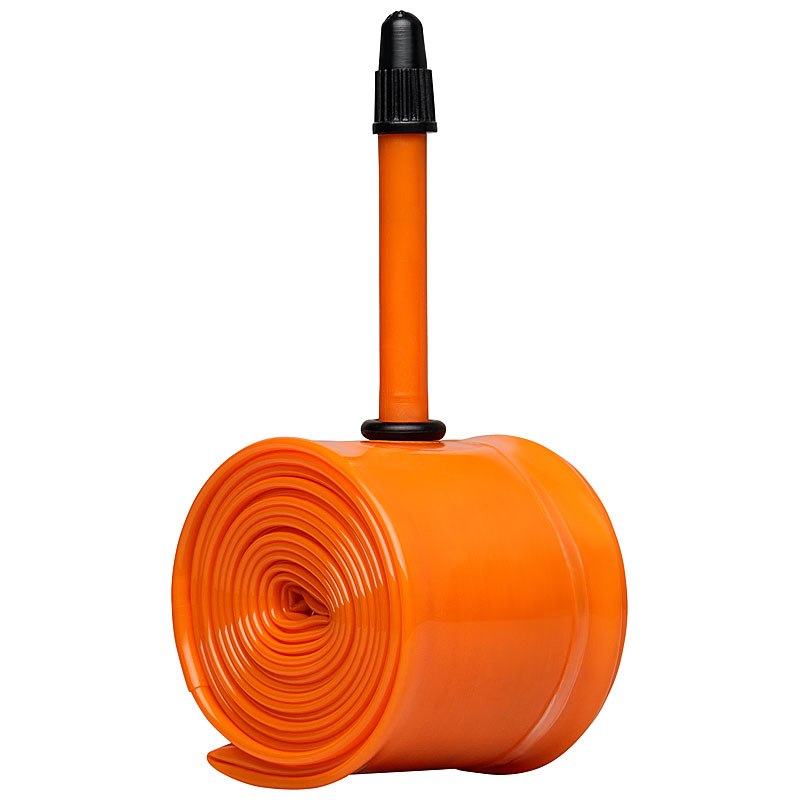 I quickly realised that if these tubes are effective, they offer huge benefits and would be worth the investment.
The rise of tubeless technology and all it's benefits has been rapid in the last few years, but transitioning to tubeless often requires changes of wheels, equipment and extra diligence in maintenance.
So if Tublito tubes can offer even a portion of the benefits of going tubeless, but with less fuss and cost, then they could be a significant product.
What are the claims? In this review we're looking at the tubes for the road, but Tubolito also (perhaps primarily) offer mountain bike tubes. The standard road tube is 38g, more than 70g lighter than the "light" tubes I usually use in my tyres.
So weight is a significant advantage. The S-Tubo is even lighter (at 23g!) but is stated as being suitable only for disc brake rims. The other advantage that is immediately apparent is just how compact these tubes are. They take up only a fraction of the space of a normal rolled up tube. This doesn't matter once installed in the tyre, but in terms of real estate in your saddle bag or tool bottle, it is super helpful.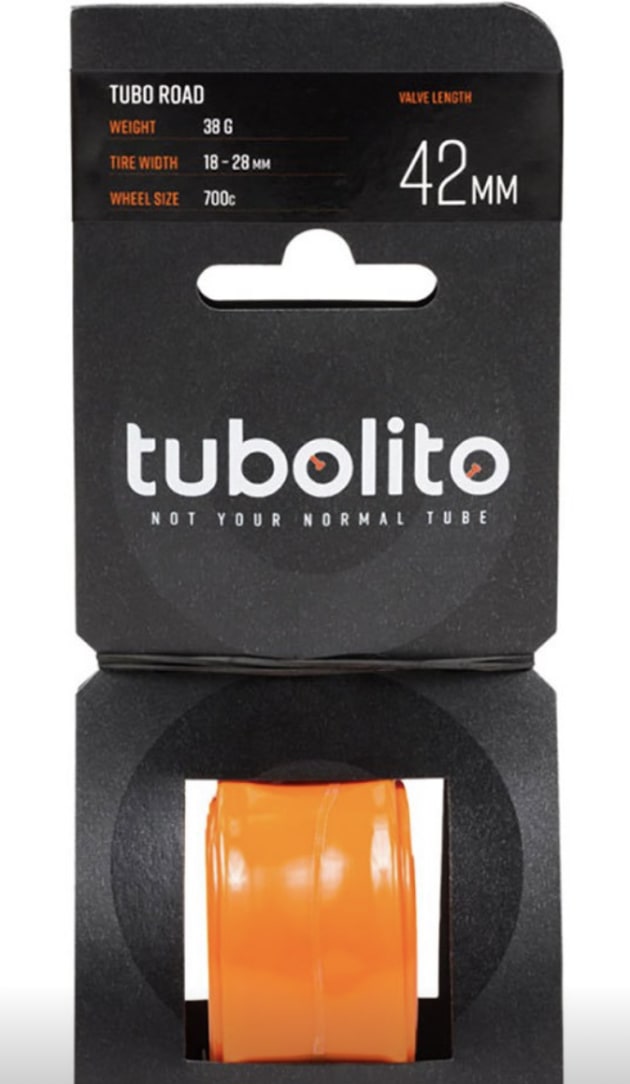 Tubolito also have had some studies done comparing rolling resistance with a range of tube types. Traditionally, latex tubes have been the most efficient and about the same as the rolling resistance of tubeless. In the Tublolito tests, the S-Tubo was as efficient as, or slightly more efficient than latex tubes across a range of pressures.
The regular Tubo tube had slightly more resistance but was still better than all other tube types. This is quite impressive but is worth further independent testing. The sort of figures in the tests could mean a saving of around 5-7 watts over two wheels. This is worth the gain, regardless of the weight saving.
The other main claim is that despite the reduction in weight, the tubolito tubes are twice as "robust" as regular butyl tubes (we will address this a little later). They are also patchable using a specific Tubolito kit.
Unboxing: Not a lot to say here except that it was amazing to see how compact these tubes are. They also felt very flimsy to touch. The material is very thin and feels "plasticy" (because it is plastic). This is possibly why Tubolito are quite vocal about their "2x Stronger" claims, in order to counter the understandable initial perception that the tubes will be fragile.
Installation: Installing these was easier than even a normal tube. The diminutive size of the tubes coupled with their bright orange colour make fitting and a quick visual check, very simple. Inflation was as per normal.
As a side note, Latex tubes, whilst being the golden standard for ride feel and rolling resistance in the tubed world, need daily inflating, which is a little laborious. So I was interested to see how the air retention of the Tubolito tubes would be. There seemed to be a sweet spot at around 80psi. Above this mark, the tubes would lose air quite quickly (over a day or so from 90 to 80), but once at 80psi, the retention was the same as a normal tube.
The ride: I wasn't sure I would actually notice any tangible difference in ride quality or feel, but to my surprise I did. There was an added sense of suppleness which at first felt like lower pressure but was probably just a bit more "give" due to there being less material in the tyre. They actually did feel a bit quicker too but this is very difficult to tell how much this perceived benefit is like taking a placebo pill – they feel quicker because you think they are.
A quick note on the toughness of the tubes. Despite the claim of being twice as strong, I think this is a pointless statistic. The tyre would have to be 50 times as tough as the tube, so once glass, a bit of wire or whatever gets through the tyre, the "toughness" of the tube will be largely irrelevant and a puncture is imminent. Perhaps the puncture would be delayed slightly by the tubes toughness, but surely not avoided completely.
This "puncturability" is in my mind, the sole fact that prevent these tubes from overcoming all the benefits of tubeless.
A critical part of the allure of tubeless is the ability to almost eliminate flats. Apart from this the Tubolito tubes tick every box. They are lightweight, easy to install, compact for stowing of spares, fast and repairable. I'll certainly be riding on them in the future.
RRP: $40 – More at www.tubolito.com