23yo Aussie cyclist Jay McCarthy keeps a relatively low profile in the world of pro cycling. A quiet achiever, he's a rider who leaves the talking to his results and those of the high-profile teammates he plays such a crucial role in supporting.
Jay's is a truly inspirational story. The young cyclist from Maryborough, a sleepy town in regional Queensland, who followed his cycling dreams (and trained his heart out) to go on and ride for one of the world's top teams.
Now in his fourth year with Tinkoff, Jay trains and races with the likes of Peter Sagan, Rafal Majka, Roman Kreuziger and Alberto Contador. Wouldn't you pinch yourself!
Just last week Jay played a key role in supporting Alberto Contador who won the Vuelta a Burgos in Spain, a lead up race to the third Grand Tour of 2016, La Vuelta. Bicycling Australia spoke to Jay during his brief break between that race and his current event, the Arctic Race of Norway.
First of all Jay, congratulations on a stellar 2016 – your race calendar has been solid since that Gold Coast win on New Year's Day. How would you describe your 2016?
It's been a pretty good year, still I've had some ups and downs along the way.
I started very well and then when I returned to Europe I felt I'd reached a new level on the bike. It was nice to know if I prepared well I'd be able to be at the pointy end of the race. If it's not for myself I can do a great job for our team leader. It was big build up for me to the Giro, I had some bad luck leading into the the race with crashes. But with a few changes I went to Cyprus for a training camp before Tour of Croatia. Then to the Giro and I felt well prepared for it.
Though I was a good support for Rafa, and found myself in two or three breaks that went to finish, I didn't have the legs I wanted. I was having a lot of trouble with stomach problems and my immune system wasn't in great order. I fought through the Giro but was a little disappointed.
I went onto Tour de Suisse I felt like I was on top of it again and supported Peter Sagan who finished 1st in two stages. Although then on stage 5 I woke up with bad stomach and it was back home to see what was going on. I spent most of July undergoing tests and trialing some dietry changes.
Since then I've just finished Tour of Burgos where Alberto won the overall. I didn't have much form in the legs before this race but I'm happy to know that I did some great work this week. Things are now looking good for the second half of the season.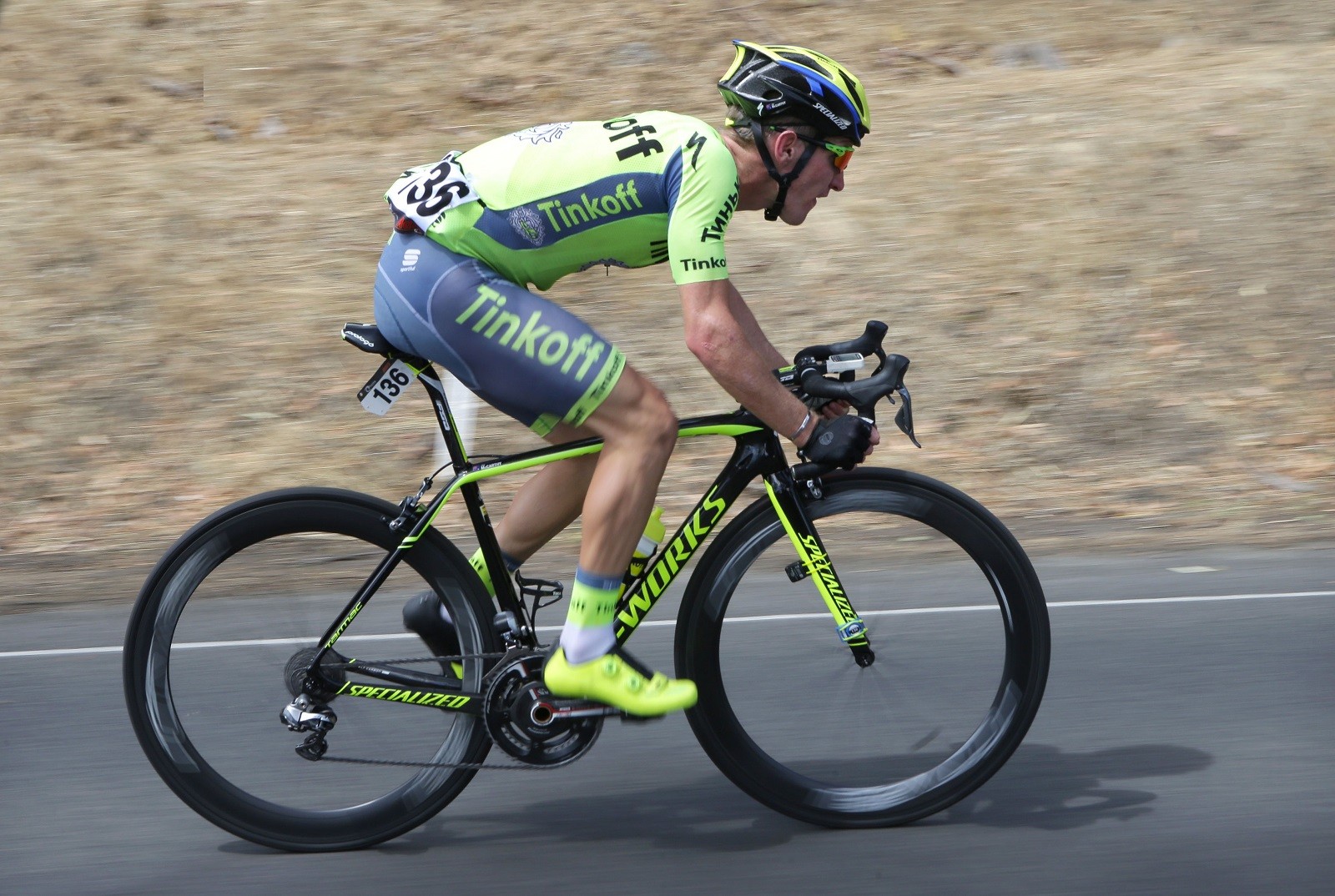 You rode your second Giro this year – was that the highlight of the season and what can you tell us about the opportunity to ride your third Grand Tour at such a relatively young age?
I'm very happy to have had the chance to do three Grand Tours. I feel that getting through several Grand Tours lays good foundations for the future – they've helped me take some big career steps over the past couple of years.
Having raced more than 30,000km in the past three years alone, what would be the moment that stood out why?
Learning the ropes and finding my own way. I had some help but at the end of the day you have to learn about yourself before you can take steps forward. I'm very happy to have learned many things in the four years I have been In Tinkoff / Tinkoff Saxo. Which has (hopefully) positioned me for a long career.
Tell us about training, riding and racing with the likes of Michael Rogers, Alberto Contador, Peter Sagan, Roman Kreuziger etc ?
It's great – I have enjoyed ever moment of it. I'm an open person which has helped me when I've been down or worried about form. Having guys like that around, who have so much experience between them, I have taken a lot of advice and guidance.
Many thought Oleg Tinkov might be bluffing when he first said he was pulling out of cycling, your comments on this?
(No comment).
He seems an eccentric but extremely passionate team owner – can you tell us about your dealings with Oleg?
I have really enjoyed working with him of course you said it right he is very eccentric but that's what I love about him. He is always full gas and yeah, sometimes you can be worried that he might rip your head off in the bus after a race.
But even when I have been on the receiving end I have never taken offence. He's the boss and let's be honest – a lot of proffesional athletes can be sometimes a bit pansy. We all need a kick in the rear end every now and again.
Then there is the fun side of Oleg. I can assure you there is a lot of laughing in the bus when he is around, particularly when we've done our job properly.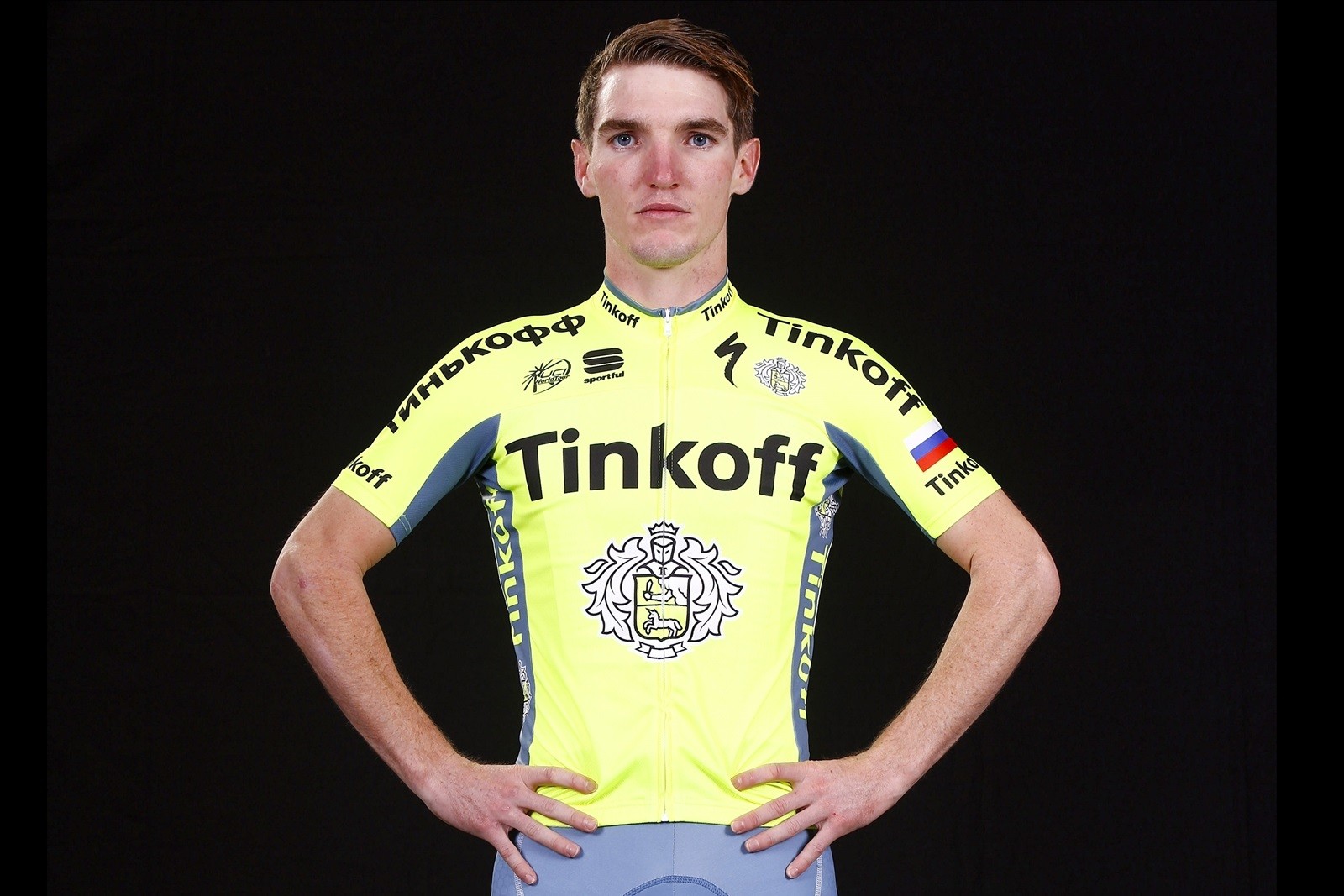 And the question everyone is waiting on the answer to …. Who will you be riding for in 2017?
Sorry the team would like to release this themselves. But I can say I'm very happy and I look forward to having more chances to grow as a professional cyclist.
Still only 23 you have an enormous future ahead – what are your dreams, goals and aspirations in the sport?
Ride the Tour de France, ride in the Olympic Games, win as much as I can. Enjoy the ride.
Finally – your three tips to help an amateur cyclist to get more from his or her cycling?
1 – Enjoy it.
2 – Find a good group to ride with. Where you can test each other. A little racing in training can always help.
3 – Set your own goals, and don't compare yourself to other riders all the time.
Which team do you think Jay McCarthy will be riding for in 2017? Have your say on our Facebook page.