Aero, efficiency and cycling … it seems the three are virtually synonymous so far as the retail product and accessory markets go.
Through a combination of how we are positioned on the bike, and the efficiencies of the gear and equipment we are using, significant savings can be made.
Calculating the maximum potential power savings from the gear and accessories listed here, we came up with a figure of 51 Watts.
Obviously this excludes products where estimated watt savings are not stated … the bike, apparel, pedals, aero handlebars etc. These can safely be added to the total as 'bonus watts'. Over sized pulley wheels from CeramicSpeed spring to mind – savings of up to three watts alone!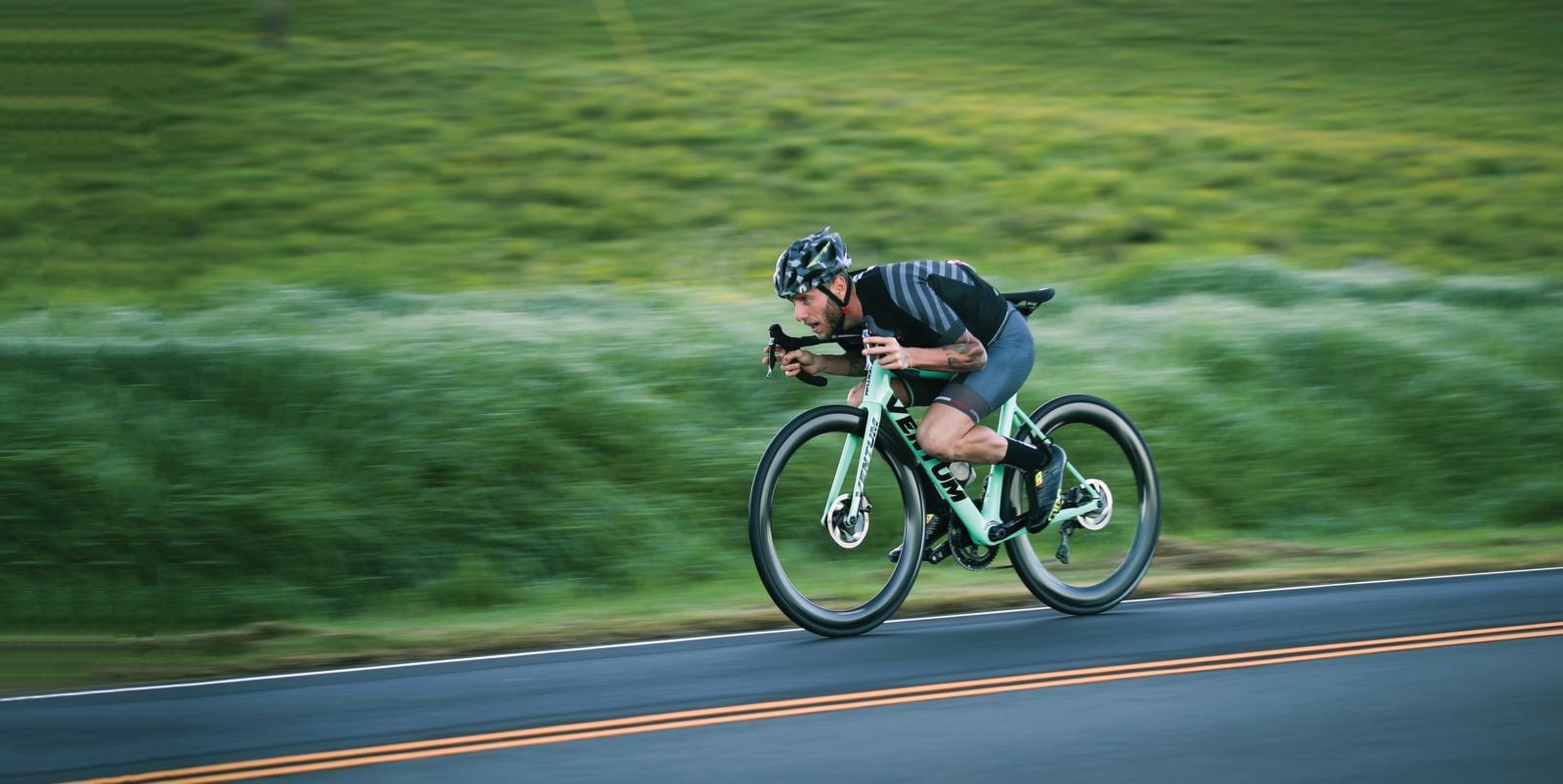 Slam That Stem, And Get A Bike Fit – Save 10 to 15 Watts
Although comfort is far more critical than absolute efficiency, a lower frontal position will obviously assist when it comes to obtaining an aerodynamic riding position. It has been proven that reducing the height of your bars and stem has the potential to save from 10 to 15 Watts!
That amount of power is a standout figure, but don't let it come at the cost of discomfort. Explain to a professional bike fitter how you would like to be set up on a bike then allow him or her to develop a plan to meet a satisfactory outcome … it could save you a surprising amount of power!
Lazer Bullet 2 Helmet – Save 7 Watts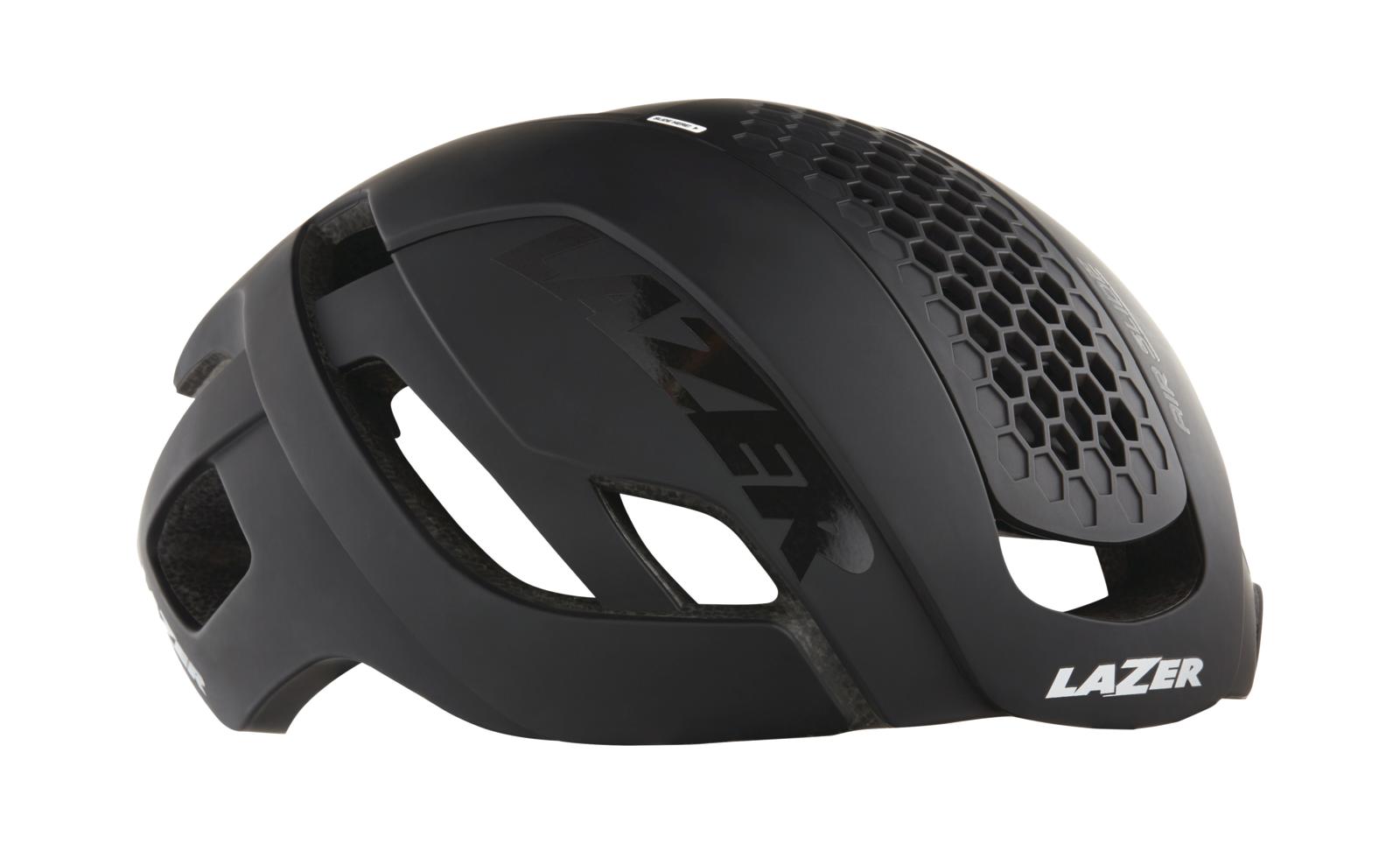 Making its global cameo at the 2019 Tour Down Under in Adelaide, Lazer's Bullet 2.0 helmet has been engineered to finely balance ventilation with aerodynamics.
Via its unique Airslide ventilation system, the Bullet 2.0 seamlessly morphs from a well-ventilated helmet into a sprint helmet. Airslide closed, Lazer claim the Bullet 2.0 gains over 7 Watts compared to a Z1 helmet at a speed of 58.68kph.
"Or, in other words, gains nine seconds within the last kilometre of a race," say Lazer.
"Besides the Airslide adjustability the helmet features a fully redesigned interior with a smart air channelling system, that increases and distributed more airflow inside the helmet. The Formula 1 inspired Venturi rear top cap ensures additional air acceleration through the helmet, adding up on ventilation and comfort. As a result, the thermal heat loss of the Bullet 2.0 obliterates the original Bullet helmet by not less than 11% and even 4% versus the Z1."
Bullet 2.0.Specifications:
8 vents + Airslide system
Venturi and spare top caps included
Smart internal ventilation channelling·Advanced Turnfit® system with standard rear LED·Reflective logo's (flash yellow and black colourways only)
Optical lens included as standard
Sizes: S / M / L
Weight: 375g (S)
RRP $449
Kask Utopia Helmet – Save 6 Watts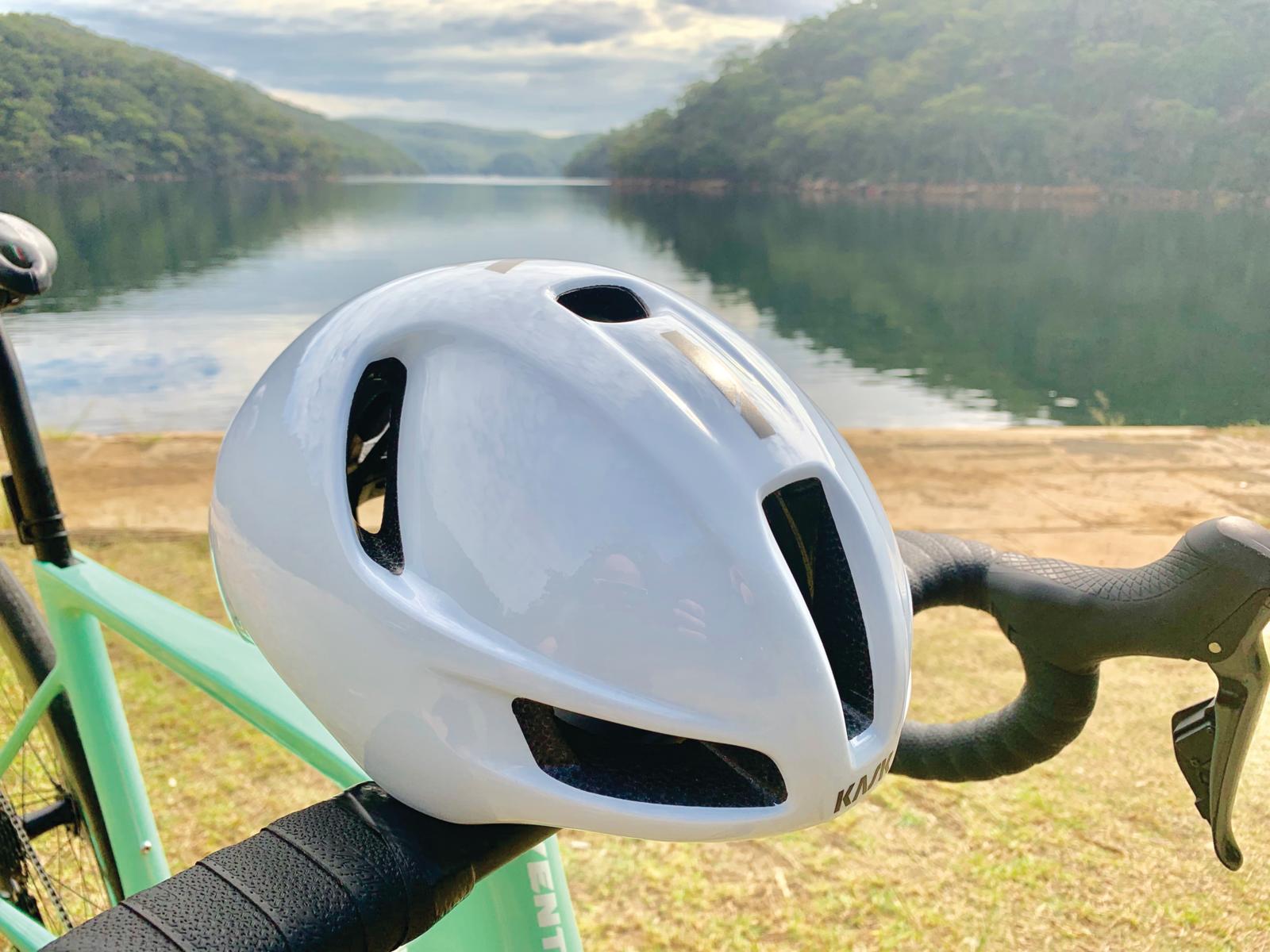 It may come as no surprise that KASK's Utopia helmet – the company's premium aero product – was developed with Team Sky (now Ineos).
First worn by the squad during Geraint Thomas' 2018 Tour de France victory, KASK say the Utopia was designed with the assistance of computational fluid dynamics (CFD) and wind-tunnel tested.
Drag data suggests the Utopia will help save up to 6 Watts when riding at 50kph. This, according to KASK, is when the helmet was tested against 'the best competitor helmet in the market' but the company did not name the competition.
Utopia Specifications:
Lightweight at 235g/8.3oz (size medium)
Nine vents for aerodynamics and cooling
Redesigned Internal channelling to further improve the aerodynamic capability
Quiet riding experience thanks to the reduced wind noise close to riders' ears
Uses the adjustable Octo Fit system to ensure fit and day-long comfort
Colours: Matt Black, Black/White, Black/Yellow, Orange/Black, White/Black
RRP AU$389 (and $400 for the Matt Black)
Watt Saving Tyres? You Bet!
With research and development stemming from MotoGP,
 Michelin's premium bike tyre – the Power Competition – is claimed 
to provide a 10 Watt advantage.
This equals a saving of 1 minute 25 seconds gained over a distance of
40km when riding at 35kph and a 25% reduction in rolling resistance.
Statistics and numbers are one thing and actual on-the road-testing is another. Bicycling Australia have extensively tested the Michelin Power tyres in 25mm and found them to be a lightweight, high-performance and premium-quality bike tyre.
Specifications:
25% less rolling resistance compared to its predecessor
Race compound inspired by MotoGP
3×180 Threads Per Inch count
Weight: 195g (23C), 215g (25C)
Price: Around $60
Wheels
It's often said that simply replacing the wheelset is the easiest way to improve the efficiency of your bike. One of the major hurdles with this is the pricetag that comes with new wheels.
James Bossi of Bossi Bicycles realises this and explained how his company has introduced a range of carbon disc wheelsets in line with their ethos of 'high performance, high durability, and honestly priced' components.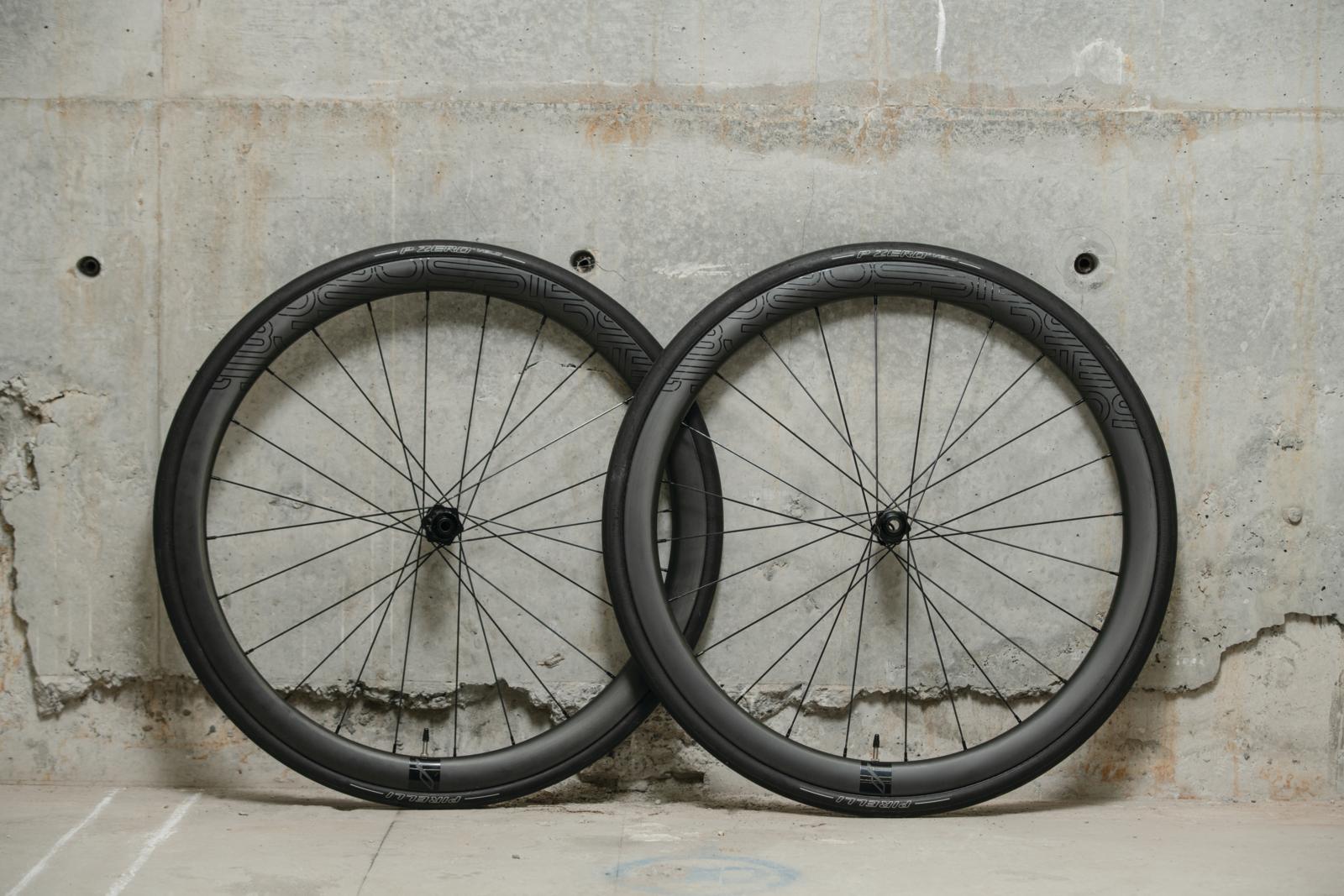 "Most riders desire the lightweight climbing attributes and aero advantage of a high-end carbon wheelset," James told us. "However the eyewatering price tags from big brands make that prohibitive for most. This is the pain point we are solving.
"It's no secret riders are switching to wider tyres in droves. The benefits are well documented, yet manufacturers have been slow on the uptake continuing to produce narrow rims causing wider tyres (28c+) to 'balloon' over rim sidewalls impacting handling and increasing drag. Our rims sport a generous 22mm (29mm external) width and are optimised for larger tyres, providing more support to sidewalls and improvements to aerodynamics as the tyre and rim form a more continuous surface preventing air separation and subsequent turbulence. The wheels are fast rolling, aerodynamic, lightweight, and durable wheelset backed by an industry-leading three year warranty.
RD1 – DT Swiss 250 SP CL hub, Sapim CX Ray spokes, Sapim Secure Lock nipple = $2,200 RRP
RD2 – DT Swiss 350 SP CL hub, Sapim CX Ray spokes, Sapim Secure Lock nipple = $1,900 RRP
Both are available with a three year warranty + 50% crash replacement.
Zipp 454 NSW –
 5 to 8 Watts
While there is an absolute myriad of aero and potential Watt-saving wheelsets out there in the cycling marketplace, one pair stands out as the cream of the crop. Straight up the Zipp 454 NSW wheels are priced at a premium, not even the Zipp-sponsored WorldTour teams fit them to all their bikes.
With it's unique sawtooth design, the 454 delivers depth ranges from from 53mm to 58mm with a max width of 27.8mm. They weigh in at 1525g – 690g for the front and 835g the rear.
Zipp claim the 454 will save the rider 2 Watts (over their 404s) when ridden in 0 to 12.5 degrees of crosswind yaw.
That figure jumps to 5 to 8 Watts when the wind angle increases to 15 degrees or greater!
Easton EC90 Carbon 
aero handlebar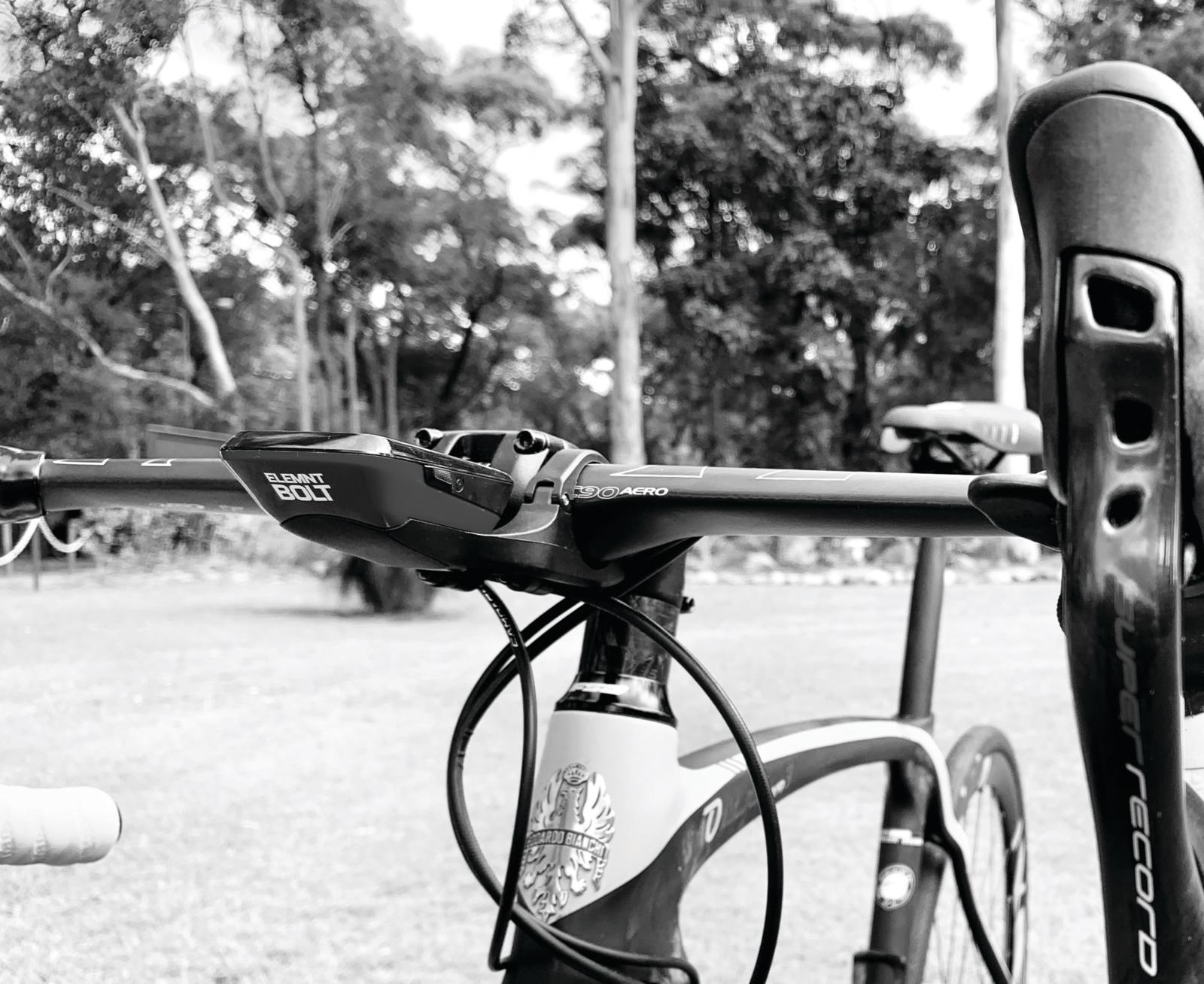 Many of the major manufacturers offer aero handlebar solutions in their range with US company Easton certainly on the forefront so far as aerodynamic engineering is concerned.
Having extensively tested the Easton EC90 Aero Bar over recent months, we've found this bladed handlebar to be comfortable, forgiving and easily controllable. It also looks ultra slick and dead sexy. Easton does not provide numerical data on its aero advantages, but the lead edge of the bar clearly cuts through the air cleanly and efficiently.
The bars weigh in at 230g (in 42cm width) and have a reach of 80mm and drop of 125mm. The EC90 is available in 40cm, 42cm & 44cm widths.
RRP: $380
Waxed Chain – 4 Watts
Did you know that an average pedalling speed of 90rpm the links on your bike chain chain are making around 30,000 movements per minute.
However you see it, that can add up to a hell of a lot of friction and the potential for some significant losses in efficiency.
Wax has been proven to be one of the most efficient ways to not only lubricate a chain but keep it lubricated and contaminant free. In fact, a properly waxed chain has been found to save 4 Watts as compared to a typically lubricated bike chain. 
Bryton Aero 60 GPS Computer
Currently being used by riders of Deceuninck-QuickStep, the most successful WorldTour team of 2019, the Bryton Aero 60 is the company's first Aerodynamic GPS Cycling Computer for road bikes.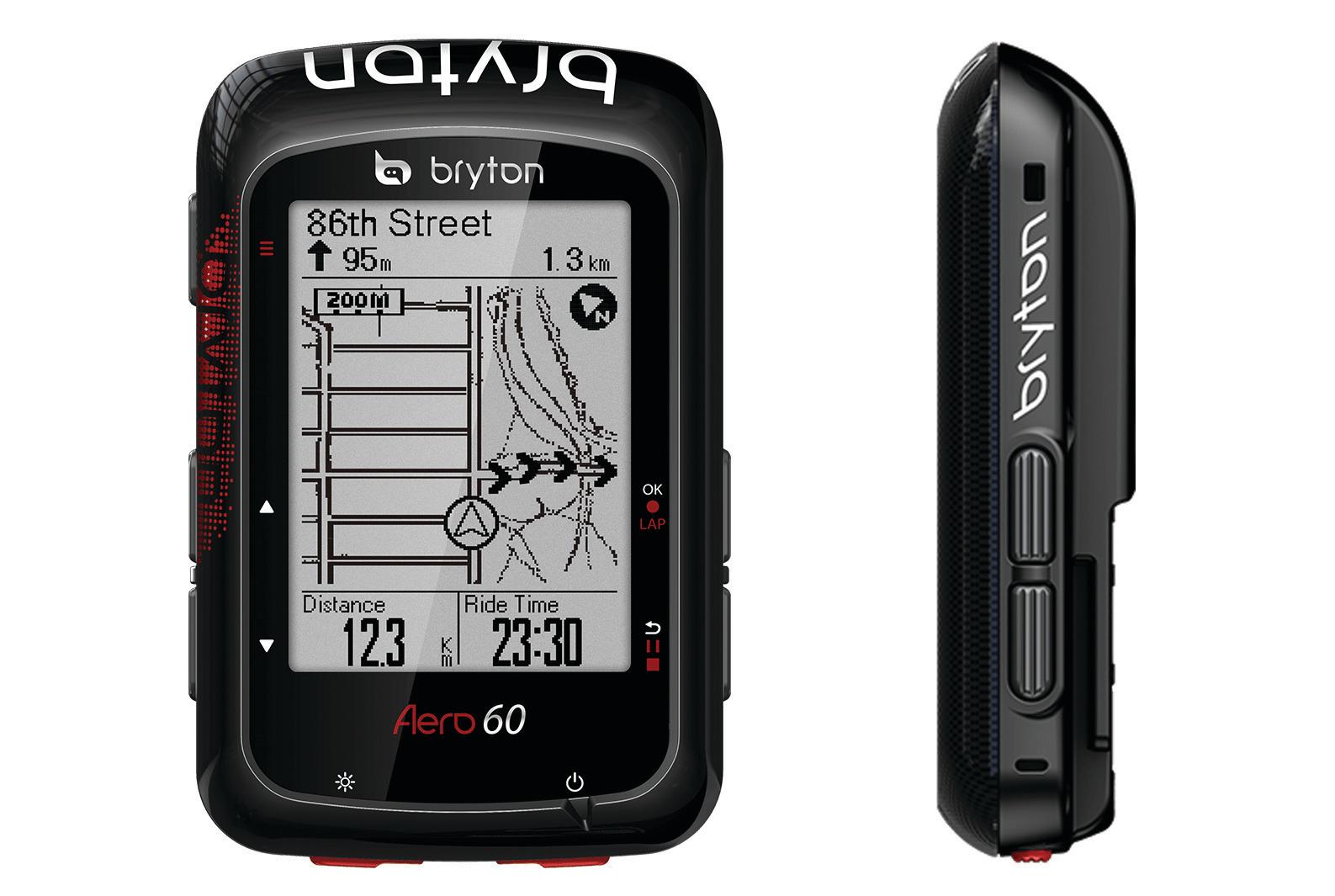 The 71g unit features a low-key aero mounting system developed to reduce drag.
"The Aero 60 not only provides powerful features," say Bryton, "but is built to be highly aerodynamic so you can ride fast just like the wind. Aero 60 also comes with pre-loaded OpenStreetMap and full GNSS support."
A fully featured GPS cycling computer, one of the headlines here is the whopping 32 hour battery life, one of the best in its class.
Watt savings are not stated however Bryton say the unit "reduces 33% drag over previous Bryton products".
Specifications:
Aerodynamic Design: Precisely engineered dimple design wrapped around the back of Aero 60 plus our brand new Aero Mount.
Bigger Display, Better View: Designed for your better viewing experience, Aero 60 is built with crisp black and white 2.3" large display, making reading data become easier than ever. It can fit up to 10 data per page for you to have better understanding of your real-time performance.
Size & Weight: Width: 53.7 mm Height: 83.9 mm Weight: 71g
RRP Price: $299
Wahoo ELEMNT Bolt
 1-2 Watts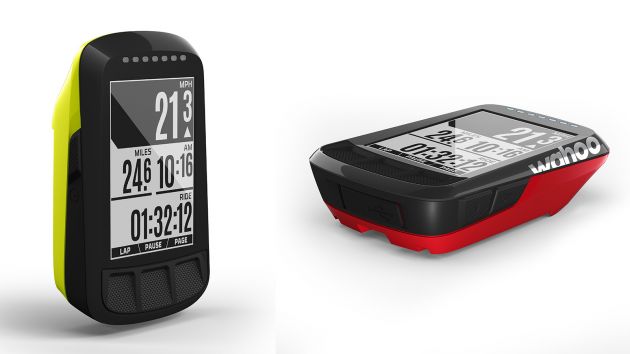 It's only a minor saving but it all matters. When Wahoo's Elemnt Bolt was released in 2017 it was announced as the first GPS cycling computer to feature an integrated mount system that drastically reduced drag. This 'drastic reduction' is obviously in comparison to other competitors units.
Wind tunnel tests showed the Elemnt Bolt cut a surprising 12.6-seconds off a 40 kilometre time trial course for a rider travelling at 33kph.
"In recent years, the sport of cycling has placed a premium on the study of aerodynamics and gaining a mechanical advantage wherever possible," said cycling aerodynamics expert Dimitris Katsanis who worked with Wahoo on the Bolt project.
"With this in mind, Wahoo created a bike computer design that lends itself to actually improving results on the bike, in addition to tracking them. We designed the computer and mount as a single integrated aerodynamic package while still delivering on the core Wahoo user experience."
Wahoo Elemnt Bolt Specifications:
Dimensions: 74.6mm x 47.3mm x 22.1mm
Display Size: 2.2"
Weight: 2.2 oz
Battery: USB rechargeable
Battery Life: 15 hours
Waterproof Rating: IPX7
Price $399
Silca Latex Tubes
'The biggest bang for your buck'. That's how Joshua Poertner, President of Silca, describes swapping over to latex tubes. For the vast majority of us – those not running tubulars or tubeless – the simple act of changing inner tubes from standard butyl over to latex will in fact save up to 10 watts overall.
Latex tubes are slightly more expensive and they will need to be checked for pressure (read pumped up) more often, but they are far lighter, way more efficient and will ultimately add speed to your setup.
Compared to standard butyl (rubber) bicycle inner tubes, latex tubes are considerably more elastic (10x elongation compared to 2-3x). More importantly, latex rubber has significantly lower coefficient of damping which means that when it is stretched or flexed it returns to shape faster and with less energy loss.
What does this mean for an inner tube? Latex inner tubes are generally 2-5 Watts (per tyre) more efficient than tubes made of other materials. They are harder to pinch-flat and offer superior ride quality, especially when combined with supple, low rolling resistance tyres.
Want to learn more about efficiency and reducing wasted Watts? Joshua Poertner covers many aspects of the topic along with rolling resistance, aero, chain friction, and more in his Marginal Gains podcasts found at www.marginalgainspodcast.cc/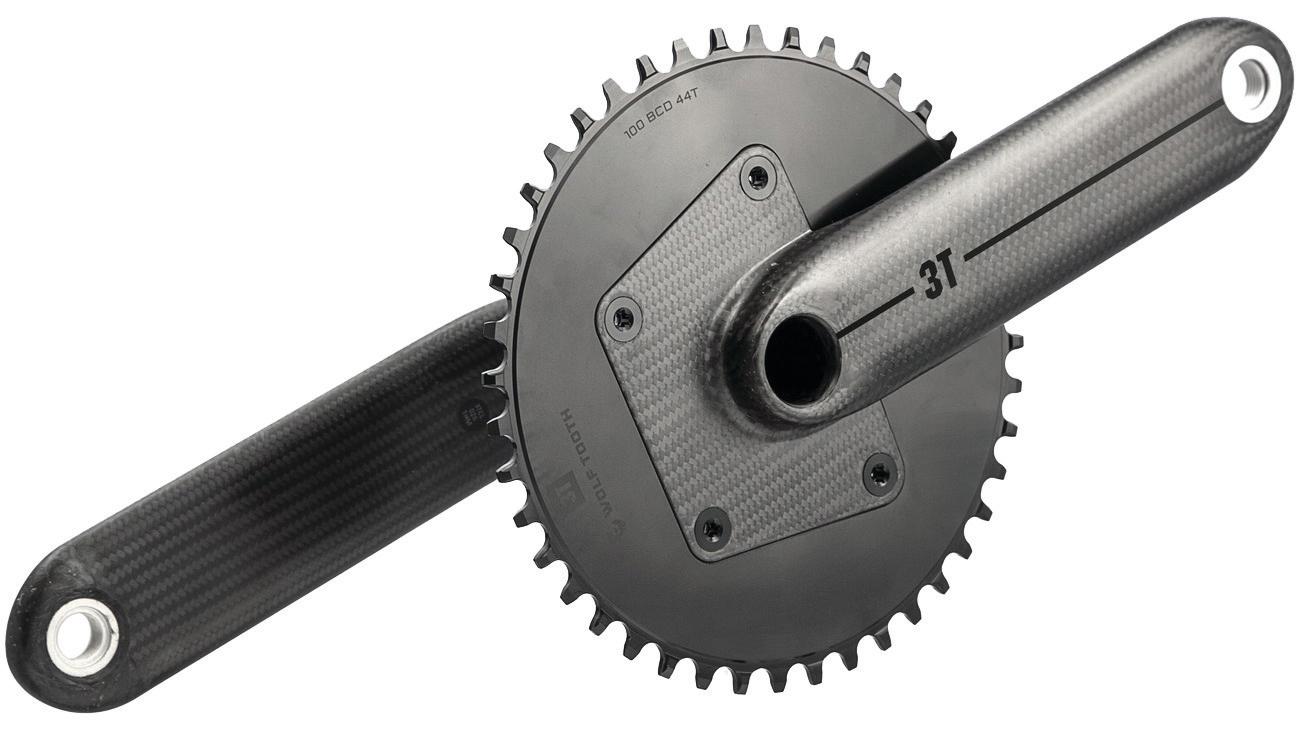 Cranksets – Save Weight, Save Watts – 3T Torno
Italian innovators 3T lay claim to the world's first 1x aero-optimized crankset, the Torno.
One of the world's lightest cranksets at just 330g, the crank arms are noticably thin, therefore reducing drag and lowering the Q-factor.
"The crank is one of the most complex parts for aerodynamics," said Gerard Vroomen, co-owner and design guru at 3T. "The leading edge of your shape becomes the trailing edge 180 degrees later, you have the major influence of the forward speed and the minor influence of the rotational speed, your feet spin by, the frame is right there, the chain runs over the chainring and can't really be changed aerodynamically."
It sure is an impressive carbon crank, but does come with a price tag.
Specifications:
3T Torno Crank in 36, 40 or 44T: Around $2,000.
Measure those Watts
'Manage the Watts and everything else will look after itself.'
We're not sure who said that, or if it's even a saying, but it should be!
These days power meters are more affordable, accessible and easier to use and interpret than ever before.
Power meter range from single to dual-sided crank-based units, to
There are spindle mounted units, velocity-based power meters that rely on airflow and forward movement and even tyre-pressure-based devices.
Just about all GPS computers will connect to a power meter via Bluetooth or ANT+, and the data can be simply uploaded, studied & shared via the simplicity of an app on the mobile phone.
Power meters are becoming increasingly popular and affordable with a variety of options and types available. Bicycling Australia have recently been testing an Easton crank-based power meter mated to Easton's lightweight carbon 1x crankset.
Specifications:
Model Easton EC90 CINCH Power Meter
400hr Battery life
RRP $1500
Pedals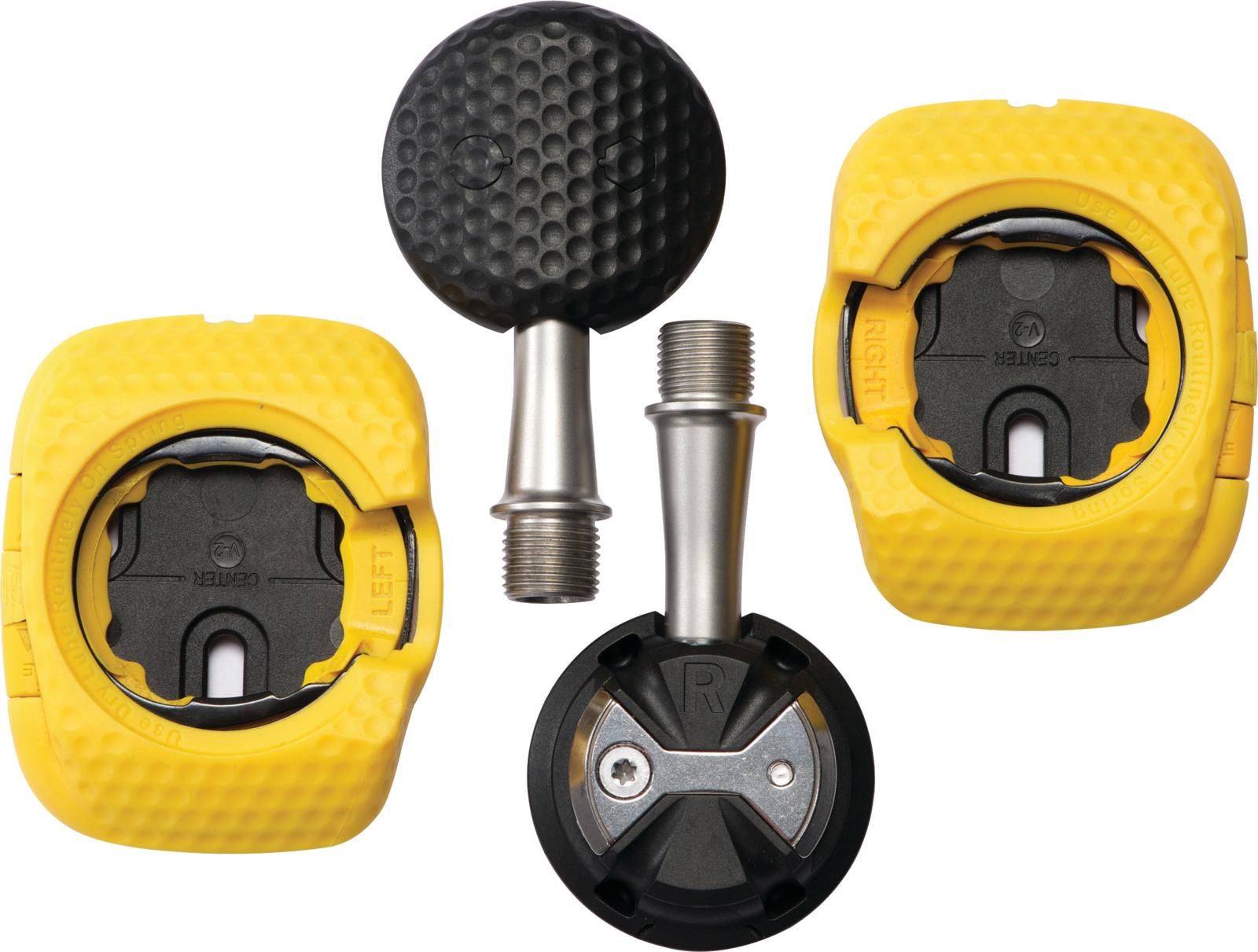 Speedplay claim to have 'the most aerodynamic pedal system, period'.
Yes, pedals are also another great saving from an aero Wattage and power transfer prospective and the Speedplay Zero Aero Pedal System is designed to increase speed by significantly reducing wind resistance.
This pedal system has been used by numerous record holders including Bradley Wiggins who set the UCI World Hour Record of 54.526 km on June 7, 2015.
Other than the slick, aero design the secret is in the stack height – 8.5 mm with 4-hole mounting and 11.5 mm stack height for 3-hole mounting.
Specifications:
Speedplay Zero Aero
Weight: 105g each pedal
RRP: Around $299
Apparel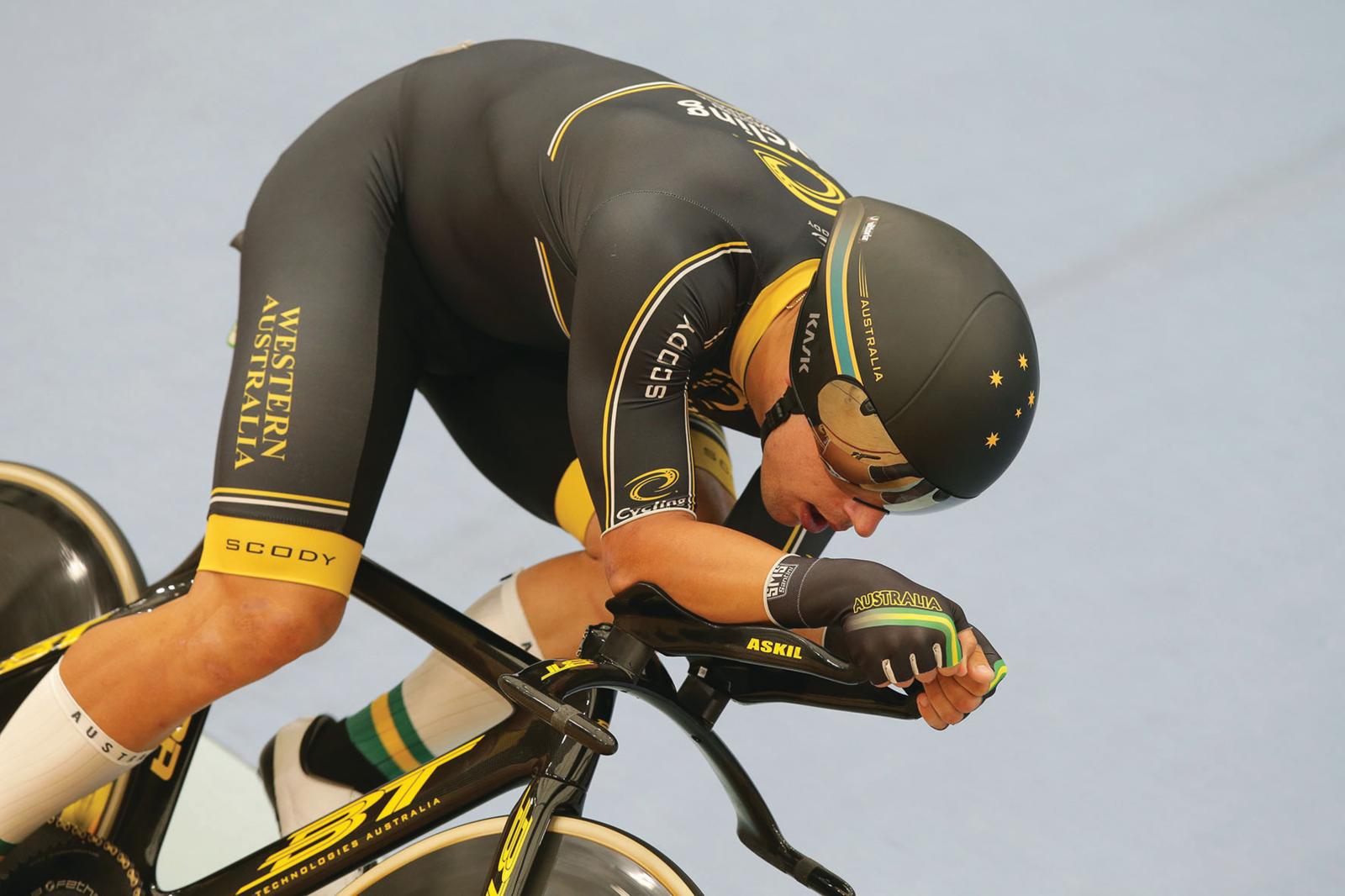 While not many manufacturers would be prepared to claim the potential power savings when wearing specifically designed apparel, it's obvious that custom and specifically-designed kit is far more efficient than a T-shirt, big shorts or flapping jacket. Bicycling Australia have recently been testing and reviewing the 2019 cycling range from Scody. We've particularly enjoyed the mens & ladies Contour range that features drag minimisation achieved through fit, longer length sleeve and body panelling and silicone secured waist and arms.
The slimline and secure fit is managed and maintained through silicone dots fitted to a wide waist elastic – there are also silicone bead grippers on the sleeves. The race cut design features a low profile collar with full zip and zip cover and temperature regulation is achieved through light weight, breathable and moisture wicking technical fabrics. Scody design and manufacture a wide range of road and track-specific cycling wear.
Further details at www.scody.com
Wasted Watts 
Test Bike
Reviewed in a previous edition of Bicycling Australia and the article now on our website, former Editor Gary Hunt described the Giant Propel as "angular and menacing, from any perspective its aggressive stance and aero tube profiles exude a potent sense of speed bordering on arrogance."
Perfectly apt, and there can be no surprises as to why the propel was selected as a test bike for many of the various products featured in this article.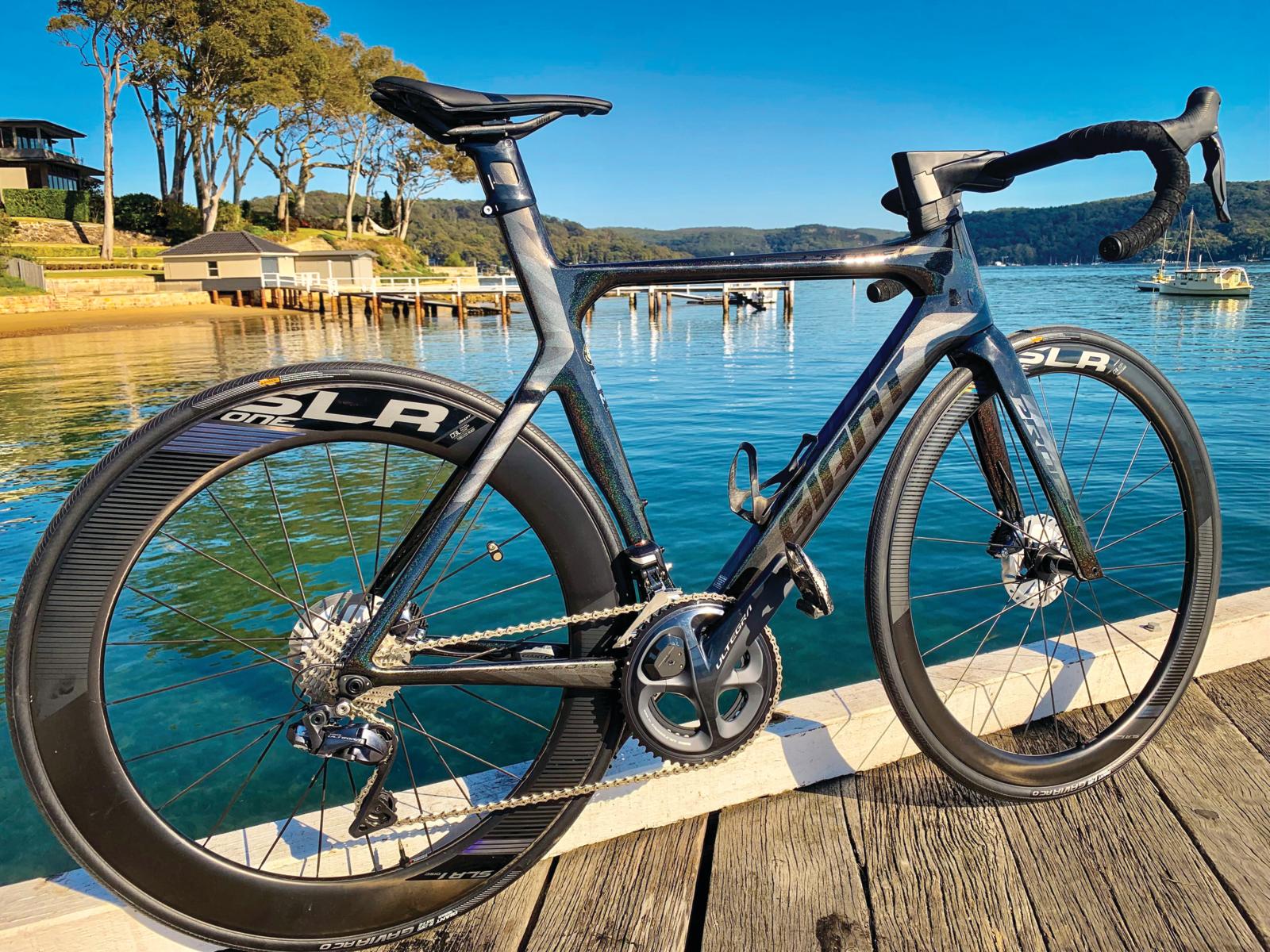 The Propel of course is more a sprinter, time trialler or rouleur oriented machine than a feathery climber. Despite its muscular frame there's no substantial baggage to slow you down. It's an exciting fun bike to ride that raises the
bar for speed, performance and value.
Specifications:
Giant Propel Advanced Pro Disc
Sizes: XS, S, M, M/L, L, XL
Colours: Carbon Smoke/Green/White
Frame: Advanced-grade composite
Fork: Advanced-grade composite, Full-composite OverDrive 2 steerer
Handlebar: Giant Contact SLR Aero,
composite, 31.8mm
Stem: Giant Contact SL Aero, alloy
Seatpost: Giant Vector composite
Saddle: Giant Contact SL Forward
Shifters: Shimano Ultegra Di2 Hydraulic
Derailleurs: Shimano Ultegra Di2
Brakes: Shimano Ultegra Di2, hydraulic disc, 140mm
Brake Levers: Shimano Ultegra Di2, hydraulic disc
Cassette: Shimano Ultegra 11×28, 11-Speed
Crankset: Shimano Ultegra, 36/52
Rims: Giant SLR 1, [F] 42mm, [R] 65mm deep, 23mm wide, Tubeless, Full composite.