Just like oils ain't oils, all greases are not created equal. Cyclists seeking to squeeze every ounce of performance from their bikes are increasingly looking to cycling-specific products from specialist manufacturers. In this latest article in our bike maintenance series, we take a look at ceramic grease from Finish Line Technologies.
A highly-durable patented compound, this ceramic grease holds up to higher pressures, has a higher load-bearing capacity, better heat dissipation over non cycling-specific greases, and improved anti-wear properties.

For Use On Steel & Ceramic Bearings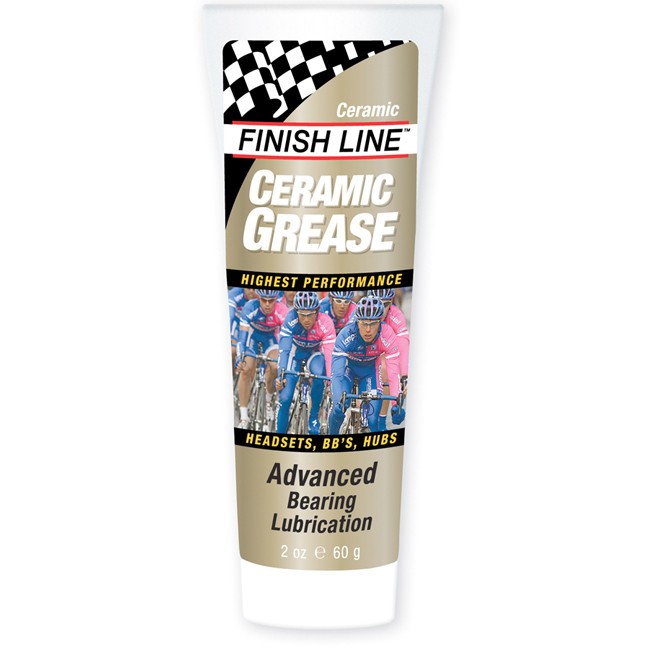 This long-lasting ceramic grease prevents surface-to-surface contact and scuffing in both conventional steel bearings and ceramic bearings where it delivers unmatched low-friction lubrication. That means bearings will last longer, perform more smoothly and run more quietly. According to the manufacturer it's also highly hydrophobic – it will not wash out or emulsify when exposed to water.
It's perfect for all those bearings hiding out in crucial parts of the bicycle – front and rear wheel hubs, bottom bracket where an axle connects the pedal cranks, the pedals, and the head set where handle bars should be able to freely turn. Finish Line Ceramic Grease also can be used as an anti-seize assembly grease on seat posts, handle bar stems and crank bolts.
Here at Bicycling Australia we've been trialling Finish Line Ceramic Grease along with a number of other products of the company's extensive range – we like what we see.